---
Thank you for supporting MIE!
Media In Education thanks generous Arizona Republic subscribers who support local classrooms through Vacation Donation and Subscriber Donation programs. These dollars help provide classroom newspapers, teacher resources and technology grants for Arizona schools. Please remember to donate the credit for your stopped newspapers to the Media In Education program and to check the donation box on your invoice!
---
Classroom resources using newspapers
from the American Press Institute and the
Newseum
Newspapers in Your Life
What's News Where?
The First Rough Draft of History
In the Newsroom
The Fairness Formula
Planning for the Unpredictable
Media Literacy
Where News Comes From
Evaluating the News
Download the Curriculum
This free curriculum features six lessons aligned with Common Core State Standards. Lesson plans incorporate existing Newseum resources into activities and student worksheets. They are geared toward middle- and high-school students, but include extension activities for elementary students.
---
Classroom resources

Get more updates
Lessons & Classroom Activities
Resources by grade level
---
Special Reports and more:
---
In a yearlong series of stories, The Republic, azcentral.com and 12 News examines the welfare of Arizona's children, highlighting the state's many families in crisis.
This report includes news, entertainment, travel and business stories about Arizona history; a timeline of Arizona's early years; top 10 lists; a "did you know?" section; slideshows of people, places and things that define Arizona; and Arizona Storytellers - featuring Arizonans telling stories in their own voices.
Arizona is home to 21 federally-recognized American Indian tribes, and nearly 300,000 member live in the state, as their ancestors have for hundreds of years. Each tribe has its own rich history, distinct language and cherished ceremonies. Modern times have jeopardized some of them, yet many members of Arizona's tribes work tirelessly to maintain their connection to the past. It's those rituals that continue to enhance Arizona's rich culture.
Theodore Roosevelt Dam put Phoenix on the map and marked the beginning of an era of big Western water projects.
Roosevelt Dam key to Phoenix-area growth Arizona challenge: Finding water for the next 100 years Wedged between the walls of a box canyon near the confluence of the Salt River and Tonto Creek, the dam gave early pioneers water and electricity and tamed the volatile floods that had made the river a great asset and a source of fear.
Media In Education at The Arizona Republic supports literacy efforts and increased access to web-based learning by providing no-cost resources for teachers. Services include classroom newspapers, teaching materials and technology grants for underserved schools throughout Arizona. Since the MIE Tech Grant program was launched in 2009, nearly $350,000 has been awarded to local schools. By supporting Media In Education, your tax-deductible gift directly benefits our community's young learners and their teachers.
NASA's Space Place
A monthly column on the latest space discoveries and technologies for elementary students
---
View the azcentral.com Special Reports
---

---
Congratulations 2013 ADL Moral Courage Essay Contest Winners
---

Use the Arizona Republic to spark classroom discussions.


This week's quiz


Quiz Archive


Print this quiz
---
Draw your own conclusions
---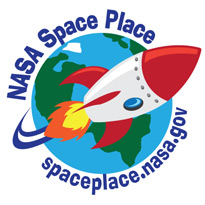 NASA's Space Place
A monthly column on the latest space discoveries and technologies for elementary students

Man with Alzheimer's killed after being mistaken for burglar
►Discussion prompts & video archive.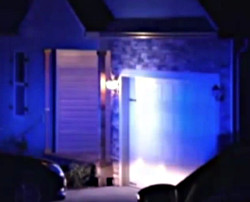 ---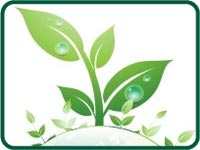 National Wildlife Federation's
Top Green Activities for Kids
Through its Eco-Schools USA program, NWF is helping educators integrate sustainable principles in their schools and curriculum.
Click here for some fun and rewarding project ideas to help green schools and homes!
MIE Special Report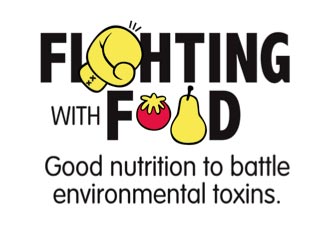 Did you know eating more calcium rich foods combats the effects of lead exposure? Or, that eating colorful fruits reduces the health impacts of low level PCB's found in the environment all around us?
The Fighting with Food project explores current biomedical research in nutrition and toxicology that shows how certain foods work to combat the health impacts of environmental toxicants and focuses on integrating this information with core physical and biological science standards on matter.
Materials include hands-on, guided inquiry investigations and student readings designed for middle and high school general science, chemistry, biology, and nutrition classes. In these investigations students will observe, collect, tabulate, and organize data, and then use their data to draw conclusions.
© 2013 azcentral.com. All rights reserved. | Users of this site agree to the Privacy Policy/Your California Privacy Rights and Ad Choices
Arizona Media in Education - the Arizona Republic - azcentral.com