---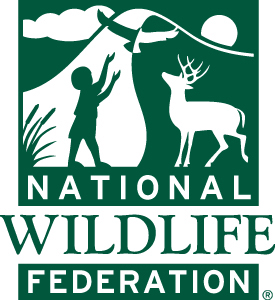 National Wildlife Federation focuses its conservation and education work in three major areas that will have the biggest impact on the future of America's wildlife:
Seeking solutions to global warming which poses a major threat to the nation's wildlife
Protecting and restoring wildlife habitat, especially habitats that provide a home for threatened and endangered species
Connecting children to nature for a nation of happier, healthier kids. These connections in early life will teach children to appreciate and respect the natural world so they can be good conservation stewards in the future.
---


National Wildlife Federation is America's largest conservation organization, inspiring Americans to protect wildlife for our children's future.
NWF Provides Free Trees for Stewards Aiming to Improve Communities
National Wildlife Federation's Trees for Wildlife program helps communities and young people learn about the importance of trees for communities and wildlife
As part of the event, participants will learn about the many benefits of trees and their role in the environment, including:
Trees improve air quality, absorbing pollutants and filtering contaminants from the air.
Trees improve water quality, reduce flooding and erosion and slow evaporation through stabilizing stream beds and filtering water through leaves.
Trees help reduce energy costs for schools and homes by providing shade in the summer – reducing air conditioning costs – and acting as wind breaks in the winter.
Trees improve health by providing a calm and relaxing environment and help add to an overall sense of well-being. Hospital studies indicate that patients who have window views of trees and green spaces are calmer and more relaxed, and many heal faster.
Tree planting projects are a visible sign of a commitment to improving green space and community aesthetics.
Learn more about the Trees for Wildlife program and how to apply to potentially receive trees for a community service project: www.nwf.org/trees
Lesson Plans and Activities

Brought to you with permission by the National Wildlife Federation
Activity Guides
Group Activity Guides (Designed for group settings of 5-30 individuals)
Mentor Activity Guides (Designed for One-on-one; adult and child)
Additional Resources
---
Additional Lessons
---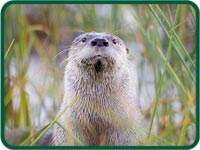 Habitat
Lessons designed to introduce students to concepts of ecology, habitat care and species identification.
---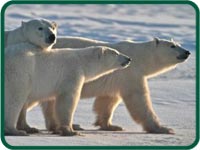 Ecosystems
Lessons that explore ecosystems within the United States.
Artic
Watersheds
---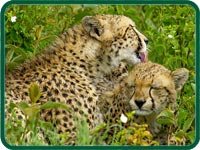 Wildlife
Lessons that introduce students to wildlife and wildlife behavior.
Amphibians and Reptiles
Birds and Butterflies
Endangered and At-Risk Species
Insects, Spiders & Invertebrates
Mammals
Fish
Pollinators
Marine Wildlife
Variety of Wildlife
---

National Wildlife Lesson Archives
Select a lesson below:
---
Distributed by NIEonline.com with permission
---
About the National Wildlife Federation
The National Wildlife Federation (NWF) is America's largest conservation organization, inspiring Americans to protect wildlife for our children's future. NWF programs educate and inspire people to protect wildlife and wildlife habitat. For more information: http://www.nwf.org/What-We-Do/Kids-and-Nature/Programs.aspx.