---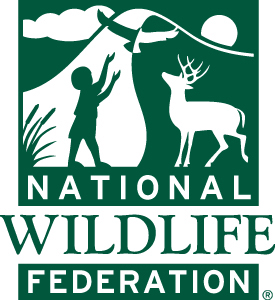 National Wildlife Federation focuses its conservation and education work in three major areas that will have the biggest impact on the future of America's wildlife:
Seeking solutions to global warming which poses a major threat to the nation's wildlife
Protecting and restoring wildlife habitat, especially habitats that provide a home for threatened and endangered species
Connecting children to nature for a nation of happier, healthier kids. These connections in early life will teach children to appreciate and respect the natural world so they can be good conservation stewards in the future.
---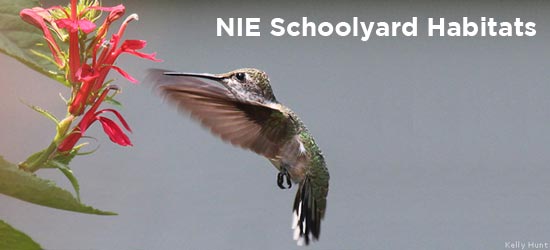 May is Garden for Wildlife Month! Plant a Schoolyard Garden at Your School

More than 5,000 schools and other educational settings in all 50 states have been certified by NWF since 1997 when the program began and serve close to 300,000 students per year. These educational gardens and outdoor classrooms are created by student/teacher/parent volunteer teams and enhance student motivation for learning along with promoting student achievement in all subject areas. They enable a multi-disciplinary approach to learning giving students the opportunity to learn nearly any subject while gaining an appreciation and understanding of the natural world.
Research shows that Schoolyard Habitats have multiple benefits.
Improve classroom behavior
Help students to learn across disciplines and make them better real-world problem solvers
Improve classroom performance in math, science, reading and social studies
Increase scores on statewide standardized tests in basic skills, reading, science and math
Helps educators to meet the needs of students with different learning styles or who have difficulty in a classroom setting
Provides a range of realistic problems to address that engage students in hand-on-opportunities to apply and reinforce concepts taught in the classroom
Foster a caring attitude about all living things making students better stewards of the earth
Learn more about NWF's Schoolyard Habitat certification program at www.nwf.org/schoolyard.
Lessons and Activities

Brought to you with permission by the National Wildlife Federation
---
Additional Lessons
---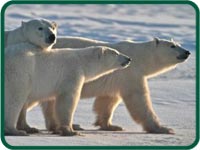 Ecosystems
Lessons that explore ecosystems within the United States.
Artic
Watersheds
---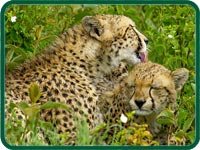 Wildlife
Lessons that introduce students to wildlife and wildlife behavior.
Amphibians and Reptiles
Birds and Butterflies
Endangered and At-Risk Species
Insects, Spiders & Invertebrates
Mammals
Fish
Pollinators
Marine Wildlife
Variety of Wildlife
---

National Wildlife Lesson Archives
Select a lesson below:
---
Distributed by NIEonline.com with permission
---
About the National Wildlife Federation
The National Wildlife Federation (NWF) is America's largest conservation organization, inspiring Americans to protect wildlife for our children's future. NWF programs educate and inspire people to protect wildlife and wildlife habitat. For more information: http://www.nwf.org/What-We-Do/Kids-and-Nature/Programs.aspx.