---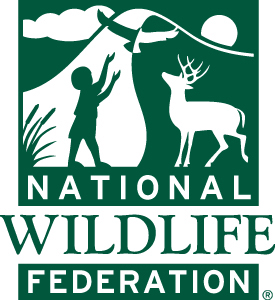 National Wildlife Federation focuses its conservation and education work in three major areas that will have the biggest impact on the future of America's wildlife:
Seeking solutions to global warming which poses a major threat to the nation's wildlife
Protecting and restoring wildlife habitat, especially habitats that provide a home for threatened and endangered species
Connecting children to nature for a nation of happier, healthier kids. These connections in early life will teach children to appreciate and respect the natural world so they can be good conservation stewards in the future.
---

Through its Eco-Schools USA program, NWF is helping educators integrate sustainable principles in their schools and curriculum. We wanted to offer some inspiration to help teachers and students green their schools and their homes!
Click on the links below for a fun and rewarding project idea that can be implemented with your kids at home and at school!
Energy
Create a checklist of devices that should be switched off when not in use to conserve energy (such as lights, computers, printers, and other electronics). Appoint a family member to be a daily or weekly energy monitor charged with keeping your family on task! Here are some tips to help you cut unnecessary energy use!

Water
"Adopt" a local body of water (lake, pond, or stream) and make it the focus of a fun investigation activity. You and your child can make a water scope, learn about the flora and fauna, and get hands-on with cleanup or other restoration projects. Make connections between conservation steps at home and school and their effects on this body of water.

Consumption and Waste
McGraw-Hill funds a textbook recycling project that supports reducing waste. Ask your child's school what they do with obsolete or damaged textbooks, and post your findings on our Facebook site. Or, as a family project, set up a compost bin at your home for food and lawn waste rather than sending it to a landfill.

School Grounds and Certified Wildlife Habitats
What plants and animals call your backyard or schoolyard home? No matter how big or small, how urban or rural, your surroundings are a habitat. Involve your family in creating a field guide for your backyard, your neighborhood, or your local school. Check out these tips to get started, and then let your setting and your child's interests guide the way.

Transportation
How do you get around town? Most families drive – a lot! But, there are other forms of transportation that have a smaller environmental footprint and are good for your health. For taking kids to school, consider starting a carpool project or a "walking school bus," and see if you can shrink your transportation footprint. And, for recreation – walking and biking can't be beat! Here are some tips for getting outside with your kids.

Climate Change
Work on calculating your carbon footprint, either at home or at school. Engage your family in a creative art project to visualize the numbers involved, as some Eco-Schools did with this Carbon Cube contest, or have neighborhood kids work together to make a carbon map of their neighborhood or school grounds.

Energy
Studies show outdoor time helps children grow lean and strong, enhance imaginations and attention spans, decreases aggression, and boost classroom performance. In addition, children who spend time in nature regularly are shown to become better stewards of the environment. Here are some tips to get a Green Hour – or at least part of an hour – during a busy day!
---
Additional Lessons
---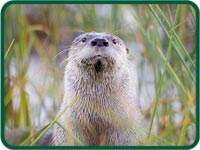 Habitat
Lessons designed to introduce students to concepts of ecology, habitat care and species identification.
---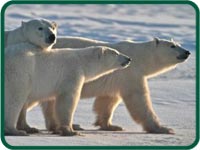 Ecosystems
Lessons that explore ecosystems within the United States.
Artic
Watersheds
---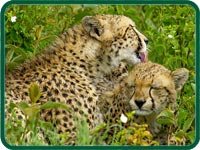 Wildlife
Lessons that introduce students to wildlife and wildlife behavior.
Amphibians and Reptiles
Birds and Butterflies
Endangered and At-Risk Species
Insects, Spiders & Invertebrates
Mammals
Fish
Pollinators
Marine Wildlife
Variety of Wildlife
---

National Wildlife Lesson Archives
Select a lesson below:
---
Distributed by NIEonline.com with permission
---
About the National Wildlife Federation
The National Wildlife Federation (NWF) is America's largest conservation organization, inspiring Americans to protect wildlife for our children's future. NWF programs educate and inspire people to protect wildlife and wildlife habitat. For more information: http://www.nwf.org/What-We-Do/Kids-and-Nature/Programs.aspx.