►

Uranium workers dying after working Namibia mine, report warns
Answer FIVE Geography questions each week based on major news events.
►
Archive of Geography quizzes
---
Audio
Daily Science Webcasts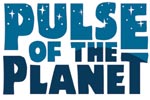 Narwhals - Evolution
The narwhal, with its inside-out, eight-foot long tooth, doesn't just look odd; it is a genuine evolutionary anomaly.
Play Audio
-- Apr 23, 2014
---

►'Boston Strong' spirit and strict security mark Monday marathon, shadowed by 2013 blasts

-- Front Page Talking Points Archive
---

Diversity, multiculturalism, worldwide events. You'll find plenty for classroom discussions in this listing of events.

Use the Arizona Republic to spark classroom discussions.


This week's quiz


Quiz Archive


Print this quiz
---