Please submit your
Verification Affidavit now!
We need your help, teachers!
We need you to complete a form to verify receipt of newspapers you requested for classroom instruction. This verification is required by our auditors and must be on file in order for you to continue receiving sponsored newspapers. Thank you for your assistance!
File not found."
---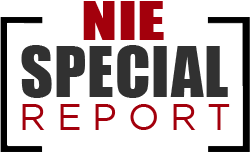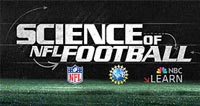 Think you know football? Ok, what's a prolate spheroid? This 10-part video series focuses on the science behind NFL football.
---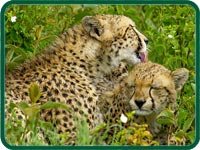 The National Wildlife Federation lesson plans are designed to introduce students to life science, ecology, wildlife biology, scientific identification and observation. All lesson plans are aligned to the National Science Education Standards and organized by grade level.

Special Video Report:
Science of NHL Hockey
Courtesy: National Science Foundation, NBC Learn and The National Hockey League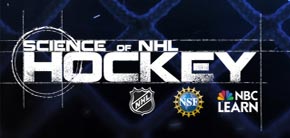 NBC Learn and NBC Sports, in partnership with the National Science Foundation and the National Hockey League, explore the science and math behind professional hockey.
Make science and math more interesting to students by including this informative 10-week video series into your curriculum. Explore the geometry found on the hockey playing surface, examine the physics of a slap shot using the principals of work, energy and power, see how vectors impact the passing game, learn why statistics and averages are important to professional players, and much, much more.
Select a video by clicking on a topic below
---
---
---
---
---
---
---
---
---
---
Distributed by NIEonline.com with permission
---
About NBC Learn
NBC Learn is the educational arm of NBC News dedicated to providing resources for students, teachers, and lifelong learners. The online resources NBC Learn has created for the education community leverages nearly 80 years of historic news coverage, documentary materials, and current news broadcasts. Currently two offerings, NBC Learn K12 and NBC Learn Higher Ed, give students and teachers access to thousands of video clips from the NBC News archives, including great historic moments--from the Great Depression to the Space Race to the latest political coverage. NBC Learn also offers primary source materials, lesson plans and classroom planning resources, and additional text and image resources from our content partners. For more information, visit www.nbclearn.com.
---
About the National Science Foundation
The National Science Foundation (NSF) is an independent federal agency that supports fundamental research and education across all fields of science and engineering. In fiscal year (FY) 2010, its budget is about $6.9 billion. NSF funds reach all 50 states through grants to nearly 2,000 universities and institutions. Each year, NSF receives over 45,000 competitive requests for funding, and makes over 11,500 new funding awards. NSF also awards over $400 million in professional and service contracts yearly.
---
Additional Resources
NBC Learn | National Science Foundation
NBC Learn K12