Please submit your
Verification Affidavit now!
We need your help, teachers!
We need you to complete a form to verify receipt of newspapers you requested for classroom instruction. This verification is required by our auditors and must be on file in order for you to continue receiving sponsored newspapers. Thank you for your assistance!
File not found."
---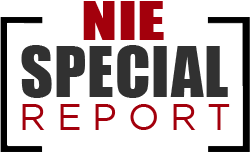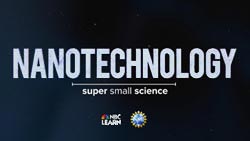 NBC Learn and the National Science Foundation have teamed up to produce a 6-part video series that explores how atoms and molecules thousands times smaller than the width of a human hair can be used to create technology for the future.
---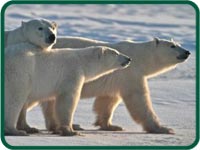 The National Wildlife Federation lesson plans are designed to introduce students to life science, ecology, wildlife biology, scientific identification and observation. All lesson plans are aligned to the National Science Education Standards and organized by grade level.

---
For Grades K-4 , week of Feb. 08, 2016

1. Flowers Grow in Space
For nearly two years, astronauts on the International Space Station have been trying to grow plants that can be eaten, and their efforts are finally blossoming. The astronauts have grown their "first flowering crop" in microgravity. Zinnias, which are colorful, long-lasting flowers that also can be eaten, were grown without soil, which required less water and fertilizer. The astronauts reported the zinnias grew up to three times faster than other plants. The zinnias are not the first flowers to bloom in space — a previous astronaut on the space station got a sunflower to bloom. But getting them to bloom is an advance in efforts to grow vegetables for long space missions. Astronauts on the International Space Station conduct many experiments to learn ways to help humans live in space. As a class, use the newspaper and the website www.nasa.gov to find and closely read a story about one experiment. Use what you read to write a paragraph explaining what the experiment seeks to find out, and how that would help future astronauts.
Common Core State Standards: Reading closely what a text says explicitly and to make logical inferences from it; producing clear and coherent writing in which the development, organization and style are appropriate to the task.
2. Miners Rescued After 36 Days
Four miners were rescued in the Asian nation of China after 36 days trapped in a collapsed mine. They were brought out from more than 660 feet below the surface through access tunnels drilled by rescuers. While they were trapped, the four received food and clothing through small tunnels drilled by rescuers. The mine in Shandong province collapsed on Christmas Day, killing one person and trapping 29. Eleven miners were rescued earlier and 13 remain missing. The mine produces gypsum, a mineral used to make sheetrock, a construction material for walls in houses and businesses. Emergency rescue crews make news in every community. In the newspaper or online, closely read a story about an emergency rescue crew helping people. Use what you read to write a letter to the editor thanking the crew for what they did and why it was important.
Common Core State Standards: Writing opinion pieces on topics or texts, supporting a point of view with reasons and information; citing specific textual evidence when writing or speaking to support conclusions.
3. Hottest Year on Record
The year 2015 was by far the hottest year on record, scientists report, breaking the mark set only a year before. December, they note, was the warmest and wettest since record-keeping began, according to weather statistics from around the world. According to scientists at the National Center for Atmospheric Research, the record-setting heat is the result of long-term global warming caused by greenhouse gases. Greenhouse gases are created by burning fossil fuels such as gasoline, oil and coal and trap heat in the Earth's atmosphere. Scientists said they fear that the back-to-back records of 2014 and 2015 may have put the world back on a path of rapid global warming, after a period of relatively slow warming. Global warming affects people, wildlife and habitats in different ways. As a class, discuss different effects of global warming. Then read a story in the newspaper or online about one effect. Use what you read to design a poster to educate people about this effect. Give your poster an eye-catching headline.
Common Core State Standards: Engaging effectively in a range of collaborative discussions; using drawings or visual displays when appropriate to enhance the development of main ideas or points.
4. Hawaii Raises Smoking Age
The state of Hawaii has become the first in the nation to raise the legal smoking age to 21. This applies to electronic cigarettes, as well as traditional ones. More than 100 cities and counties have already raised the age to 21, including New York City. Most have noted a sharp decrease in the percentage of adults smoking as a result. The measure is intended to keep young people from taking up smoking and becoming addicted to the nicotine in cigarettes. Many medical studies have shown that smoking cigarettes can cause health problems ranging from trouble breathing, to lung cancer, to death. As a class, use the newspaper or Internet to read a story about health problems caused by smoking. In pairs or teams, brainstorm an idea for a TV ad to discourage kids and teenagers from smoking. Write the opening scene of your ad, including what images you would show.
Common Core State Standards: Writing narratives to develop real or imagined experiences or events; conducting short research projects that build knowledge about a topic.
5. 'Subways in the Sky'
In the South American nation of Bolivia, El Alto is a suburb of the capital city of La Paz. But La Paz is in a valley and El Alto is on a higher plateau so public transportation has been a problem in the past. Now an unusual solution has been found — a transportation system of cable cars, which travel on wires high above the city. The city has installed three of these "subway in the sky" lines, which are a cross between a ski-lift gondola and an elevated train. Six more lines are planned, which could carry up to 27,000 passengers an hour in the city of one million people. The cable car lines in La Paz are an invention designed to solve a problem. In teams or pairs, read about a problem that needs a solution in the newspaper or online. Brainstorm an invention that could solve the problem. Give your invention a name, draw a picture of it and present it to the class. Discuss ideas together.
Common Core State Standards: Conducting short research projects that build knowledge about a topic; using drawings or visual displays when appropriate to enhance the development of main ideas or points.