Please submit your
Verification Affidavit now!
We need your help, teachers!
We need you to complete a form to verify receipt of newspapers you requested for classroom instruction. This verification is required by our auditors and must be on file in order for you to continue receiving sponsored newspapers. Thank you for your assistance!
File not found."
---
NIESpecial Report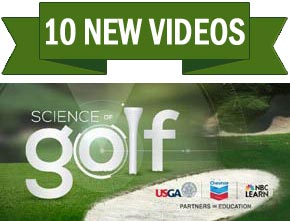 Science of Golf
This new 10-part series continues to explore the physics and math behind the game of golf. Provided by NBC Learn, in partnership with the United States Golf Association and Chevron, students will learn about calculating golfers' handicaps and golf scoring, the evolution of the golf club and ball, as well as how factors like friction, volume and energy all affect how a golf ball travels.
---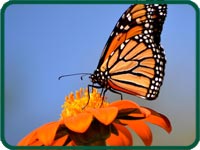 Be a Butterfly Hero
Help Save the Monarch Butterfly

---
For Grades K-4 , week of Mar. 02, 2015

1. Ancient Coins Unearthed
A huge collection of 11th century coins has been discovered by an amateur treasure hunter in the European nation of Great Britain. The 5,200 silver coins were found by a member of the Weekend Wanderers club while walking with a metal detector through a small English town. The coins were in a metal container that appears to have been deliberately buried. The 1,000-year-old coins show the faces of two kings, Ethelred II and Canute, who succeeded him. Found in Lenborough, two hours from the city of London, the coins are being evaluated and will be available for purchase by museums across England. Some are already on display at the British Museum. You can learn a lot about history by what appears on coins or paper money. As a class, look at examples with your teacher or find images online. Pick one coin or bill and do some research about what is on it. Then write a short feature story telling what you could learn from that coin or piece of paper money.
Common Core State Standards: Writing informative/explanatory texts to examine a topic and convey ideas and information clearly; conducting short research projects that build knowledge about a topic.
2. Rescue at Sea
In one of the fierce storms that have hit New England this winter, an Australian man and his father were rescued on the high seas by the United States Coast Guard. They were plucked by helicopter from their new sailboat that had become disabled in the Atlantic Ocean by high waves in a blizzard near Nantucket Island off the state of Massachusetts. The man and his father were on the first leg of an eight-week journey to their Australian home town in a yacht sailboat they had purchased in Rhode Island. The yacht had lost power, and its sails were torn off in a howling snowstorm when they issued an SOS message for assistance. The Coast Guard provides rescues and assistance at sea. Other emergency crews rescue people or provide assistance in communities every day. In the newspaper, find and read a story about an emergency crew helping people. Use what you read to write a short letter to the editor thanking the crew for their service.
Common Core State Standards: Producing clear and coherent writing in which the development, organization and style are appropriate to the task; citing specific textual evidence when writing or speaking to support conclusions; reading closely what a text says explicitly and to make logical inferences from it.
3. Spacecraft Launched
It took three tries, but the Deep Space Climate Observatory is in space, poised to give warning if a solar storm of radiation from the sun threatens to slam into Earth. Such a storm could disrupt communications satellites and knock out power grids, say experts from America's NASA space agency. The first launch attempt of the Observatory — known as DSCOVR and pronounced "Discover" — was called off with less than three minutes left in the countdown because of a malfunction in the ground radar tracking system. High-altitude winds forced postponement of the second attempt. Space missions often are in the news. As a class, closely read a story about a space mission in the newspaper or on the NASA website www.nasa.gov. Use what you read to write a poem, rap or rhyme about the goals of the mission. Read your poems aloud.
Common Core State Standards: Demonstrating understanding of figurative language; applying knowledge of language to understand how language functions in different contexts.
4. Washington Monument Shorter?
Government surveyors have determined that the Washington Monument in Washington, D.C., is nearly 10 inches shorter than what has been recorded for more than 130 years. It has not shrunk, the National Geodetic Survey assures — it's just that measurement techniques have changed. "The building didn't change height," the experts explain. " … It is just where you start [measuring] from." Ever since the tall, pointed stone obelisk was completed in 1884 to honor President George Washington, its height has been listed as 555 feet, 5 1/8 inches. The new, more exact measurement is 554 feet, 7 11/23 of an inch. The Washington Monument is one of the most popular tourist attractions in Washington, D.C. What are the most popular attractions in your town? Discuss as a class and then find an attraction in the stories, photos and ads in the newspaper. Pick one and design a newspaper ad highlighting why people should visit it.
Common Core State Standards: Engaging effectively in a range of collaborative discussions; using drawings or visual displays when appropriate to enhance the development of main ideas or points.
5. A Very Skinny Sea Lion
A severely underweight sea lion has been rescued along a major road in San Francisco, California, more than 1,000 feet from the Pacific Ocean. The year-old sea lion is one of hundreds of sea lion pups and yearlings turning up on California shores this winter, and experts are unsure what's separating them from their mothers. The 28-pound male (normal is about 80 pounds), probably was looking for food when he dragged himself uphill, through shrubbery and over busy Skyline Boulevard before being discovered on the side of the road by two motorists. He was taken to the Marine Mammal Center in nearby Sausalito to regain his strength. People get involved to help wild animals in many different ways. In the newspaper or online, find a story about a wild animal that interests you. Read the story closely and write a paragraph detailing how people could help this animal live successfully in the wild. Draw an illustration to go with your paragraph.
Common Core State Standards: Reading closely what a text says explicitly and to make logical inferences from it; producing clear and coherent writing in which the development, organization and style are appropriate to the task; using drawings or visual displays when appropriate to enhance the development of main ideas or points.