Please submit your
Verification Affidavit now!
We need your help, teachers!
We need you to complete a form to verify receipt of newspapers you requested for classroom instruction. This verification is required by our auditors and must be on file in order for you to continue receiving sponsored newspapers. Thank you for your assistance!
File not found."
---
NIESpecial Report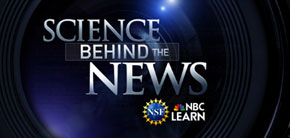 Science Behind the News
NBC Learn, in partnership with he National Science Foundation, explores the science, technology, engineering and math found in current events. This 7-week series helps connect fundamental STEM topics to real-world news stories.
---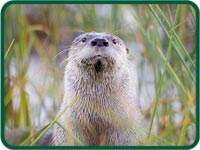 The National Wildlife Federation lesson plans are designed to introduce students to life science, ecology, wildlife biology, scientific identification and observation. All lesson plans are aligned to the National Science Education Standards and organized by grade level.

---
For Grades K-4 , week of Dec. 15, 2014

1. Festival Around a Sad Tree
A 50-foot Norwegian pine that Reading, Pennsylvania, had planned to replace as the town's holiday tree is now going to be preserved. When the tree first went up, residents complained it was too scraggly and ugly to be a holiday tree. But now they've had a change of heart, and the tree not only will be preserved but celebrated at a Charlie Brown Day Festival on December 20. Until then, the tree will be decorated with a single red ornament, just as the scrawny tree was in the "Peanuts" holiday cartoon "A Charlie Brown Christmas." As in the Charlie Brown story on TV, Reading residents will add more decorations when they gather together on December 20. "A Charlie Brown Christmas" is a holiday TV special shown every year. In the TV listings of the newspaper, find another holiday show that kids and families might like. Write a paragraph explaining why the show would appeal to families.
Common Core State Standards: Producing clear and coherent writing in which the development, organization and style are appropriate to the task; citing specific textual evidence when writing or speaking to support conclusions.
2. Girl Scout Cookies Online
Girl Scout cookies are going digital. As of December 12, you now can buy your Tagalongs, Samoas and other favorites on the Web. For the first time, you can pay with a credit card online and have the boxes delivered to your door. This won't replace door-to-door and booth sales, Girl Scout officials say, but will add a digital aspect to the skills associated with the program — goal setting, decision making, money management, people skills and business ethics. Under the online program, each girl gets her own site, but does not share personal information. The original Girl Scout cookies were hand made as a way for girls to earn merit badges. Selling Girl Scout cookies is an activity many kids get involved with. In the newspaper, find a story about another activity kids your age enjoy. Read the story closely and write a poem, rap or rhyme explaining why kids like the activity.
Common Core State Standards: Reading closely what a text says explicitly and to make logical inferences from it; demonstrating understanding of figurative language; applying knowledge of language to understand how language functions in different contexts.
3. Toy Injuries & Scooters
Lightweight, foot-powered "kick" scooters appear to be responsible for a 40 percent increase in injuries related to toys, according to a study in the medical journal called Clinical Pediatrics. Injuries associated with other toys continue to occur at the same rate. The study, published annually by the Consumer Product Safety Commission, says injuries linked to ride-on toys, led by foot scooters, top the list of injuries connected to toys. In 2013, there were 52,500 injuries, and one death, due to toys. The most important message, the report states, is: "Wear a helmet." Health and safety are important issues for kids and families. As a class, find a story about health or safety affecting kids your age in the newspaper or online. Read the story closely together and discuss. Then use what you have read to design a public service ad for the newspaper, spotlighting important things families should know about the issue.
Common Core State Standards: Reading closely what a text says explicitly and to make logical inferences from it; using drawings or visual displays when appropriate to enhance the development of main ideas or points; integrating information presented in different media or formats to develop a coherent understanding of a topic.
4. Horses & Rhinos Related
The horse and the rhinoceros don't look much like each other, but they may be distant cousins. Fossils discovered in the Asian nation of India indicate they had a common ancestor and belong in the same scientific family. Fossil hunters made the discovery while excavating near an open coal mine. They unearthed bone fossils and teeth that provide evolutionary evidence that horses and rhinos are related. Fossils give scientists a way to understand wildlife and habitats from millions of years ago. In the newspaper or online, find and read a story about an animal that lives on Earth today. Use what you read to write a paragraph describing what future scientists might learn about wildlife or habitats if they discovered a fossil of this animal.
Common Core State Standards: Writing informative/explanatory texts to examine a topic and convey ideas and information clearly; citing specific textual evidence when writing or speaking to support conclusions.
5. Amazing Rescue
Not long ago, with the whole world watching, two window washers were rescued while dangling 69 stories above the ground at the new One World Trade Center in New York City. The rescue took place just a week after the building opened. The two men remained cool while New York firefighters freed them by extending a 600-foot-long rope from the roof of the 104-story building and pulling them to safety. They were unhurt. Police, firefighters and other emergency personnel make news every day for rescuing people or responding to emergencies. In the newspaper find an example in a news story. Read the story closely and use what you read to write a letter to the editor thanking the responders for their efforts. Share letters as a class and discuss.
Common Core State Standards: Reading closely what a text says explicitly and to make logical inferences from it; citing specific textual evidence when writing or speaking to support conclusions.