Please submit your
Verification Affidavit now!
We need your help, teachers!
We need you to complete a form to verify receipt of newspapers you requested for classroom instruction. This verification is required by our auditors and must be on file in order for you to continue receiving sponsored newspapers. Thank you for your assistance!
File not found."
---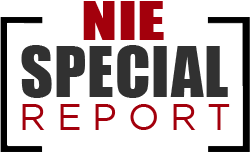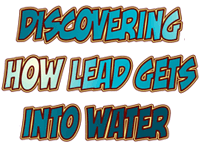 A new lesson from the Fighting With Food project guides middle and high school students through the chemistry of how metals get into water, the toxicity of lead, and how nutrition can help combat the health effects of lead exposure.
---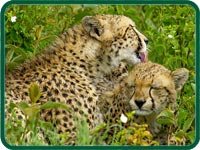 The National Wildlife Federation lesson plans are designed to introduce students to life science, ecology, wildlife biology, scientific identification and observation. All lesson plans are aligned to the National Science Education Standards and organized by grade level.

---
For Grades K-4 , week of June 20, 2016

1. $57.6 Million Diamond
Diamonds are among the world's most valuable gems, and a huge blue one has just sold for more money than any gem in history. The large, rare "Oppenheimer Blue" diamond sold at an auction sale in the European nation of Switzerland for 56.837 million Swiss francs — or $57.6 million in American dollars. The price was a new world record for any gem, easily topping the previous record of $48.6 million set for a "Blue Moon Diamond" last November. The Oppenheimer Blue was the largest fancy, vivid blue diamond ever offered at auction. It weighs 14.62 carats and was previously owned by Sir Philip Oppenheimer, who controlled the organization that sells diamonds in London, England. Wealthy people often pay great amounts of money for valuable things they want. They also often donate great amounts to support programs or groups that help others. As a class, use the newspaper or Internet to find and closely read a story about a program or group that helps people. Use what you read to write a letter to a famous person, asking him or her to support this program by making a donation. Be sure to use information from your reading to tell the person why he/she should support the program.
Common Core State Standards: Producing clear and coherent writing in which the development, organization and style are appropriate to the task; citing specific textual evidence when writing or speaking to support conclusions.
2. Fixing Airport Lines
Long lines at the nation's airports have been causing delays and even missed flights for travelers. As a result, the U.S. Department of Homeland Security is authorizing special measures to offset anticipated problems during the summer travel season. The department has ordered more overtime for screeners, faster hiring and increased use of bomb-sniffing dogs, among other steps. "Our task is to keep passengers moving," Secretary Jeh Johnson declared, "but also, and most importantly, to keep passengers safe." According to the U.S. Transportation Security Administration, airport delays have been caused by tightened security procedures combined with a shortage of screeners. Air travel is very important to business people, government leaders, sports teams, families and others. In the newspaper find and read about a person in the news for whom air travel would be important. Use what you read to create a series of comic strips for the newspaper showing why air travel is important to this person.
Common Core State Standards: Using drawings or visual displays when appropriate to enhance the development of main ideas or points; conducting short research projects that build knowledge about a topic; reading closely what a text says explicitly and to make logical inferences from it.
3. Ads on NBA Jerseys
The Philadelphia 76ers have become the first team in the four major pro sports to sell an ad on a jersey, beginning a three-year pilot program approved by the National Basketball Association. The ticket company StubHub's logo will be on the team's jersey next season and reportedly for at least two more seasons. According to news reports, the team has sold all three seasons at $5 million a year, with the option to extend the contract if the league continues the ad program beyond three years. Under the plan, the NBA team keeps half the money generated from selling the sponsorship, and the other half goes into a "pool" program, which combines revenue from different teams to share with players. Businesses buy ads to attract customers and increase popularity. In the ads and stories of the newspaper, find and read about a business you think would benefit from buying an ad on an NBA team's jersey. Use what you read to write a paragraph explaining why the business would benefit from being seen on a team jersey on TV and at games.
Common Core State Standards: Writing informative/explanatory texts to examine a topic and convey ideas and information clearly; citing specific textual evidence when writing or speaking to support conclusions.
4. Want to Adopt a Donkey?
The last 50 wild donkeys on the island of Hawaii are being rounded up as the final effort in a six-year campaign to find them adoptive homes. All get veterinary checkups before they are adopted, and families can adopt up to two each. The donkeys are the last survivors of about 500 donkeys brought to the island of Hawaii in the early days of coffee and farming plantations in the nation's 50th state. Though the island of Hawaii is the largest of the Hawaiian Islands — Hawaiians call it "The Big Island" — lack of rain and drought have reduced the area where the donkeys can live. Seeking water, they have migrated into areas where people live, causing such a problem that residents and the Humane Society came up with the adoption program to find them new homes. People often make news by helping animals. In the newspaper or online, find and closely read a story about someone helping animals. Use what you read to write a letter to the editor stating how this person's actions could inspire other people.
Common Core State Standards: Reading closely what a text says explicitly and to make logical inferences from it; producing clear and coherent writing in which the development, organization and style are appropriate to the task.
5. Reading Aloud
Reading aloud is an important skill. It helps build the number of words you know and it helps you use words in an effective way. Find a story in the newspaper that shows some action. It can be a sports story, a news story or a feature story. Read through it on your own and think about which words should be stressed to make the listener feel the action of the story. Practice reading your story aloud in a whisper. Then read aloud in groups or to the class. Discuss how the stories helped listeners feel part of the action.
Common Core State Standards: Reading with accuracy, appropriate rate and expression on successive readings; engaging effectively in a range of collaborative discussions.