Please submit your
Verification Affidavit now!
We need your help, teachers!
We need you to complete a form to verify receipt of newspapers you requested for classroom instruction. This verification is required by our auditors and must be on file in order for you to continue receiving sponsored newspapers. Thank you for your assistance!
File not found."
---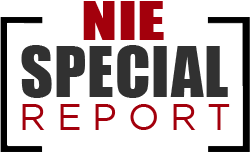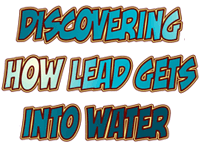 A new lesson from the Fighting With Food project guides middle and high school students through the chemistry of how metals get into water, the toxicity of lead, and how nutrition can help combat the health effects of lead exposure.
---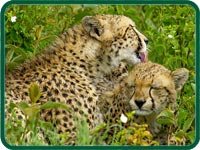 The National Wildlife Federation lesson plans are designed to introduce students to life science, ecology, wildlife biology, scientific identification and observation. All lesson plans are aligned to the National Science Education Standards and organized by grade level.

---
For Grades 5-8 , week of July 25, 2016

1. What the Nominees Say …
The 2016 race for president is all over the news. The Republicans held their national convention last week, nominating businessman Donald Trump as their presidential candidate. The Democrats hold their convention this week, at which former Secretary of State Hillary Clinton is expected to become the first woman nominated for president by a major political party. Elections are a way to view the issues and values that are important to us as a nation. Immigration, guns, security, schools, crime and equal opportunity are just some of the issues presidential candidates address. The way they address them reveals their character values and the values voters want in the leaders they elect. In the newspaper or online, read stories detailing the issues that Democrat Hillary Clinton is talking about at the Democratic convention this week. Then read stories about what issues Donald Trump talked about at the Republican convention. Use what you read to create a graphic or visual organizer comparing their views on key issues.
Common Core State Standards: Conducting short research projects that build knowledge about a topic; reading closely what a text says explicitly and to make logical inferences from it; organizing data using concrete objects, pictures, tallies, tables, charts, diagrams and graphs.
2. Russia Barred from Olympics
Russia has been barred from participating in track and field events in this year's Summer Olympics in Rio de Janeiro — an extraordinary punishment for a team that won 18 medals in the last Summer Olympics. The International Association of Athletic Federations voted unanimously for the ban, saying Russia hasn't done enough to restore confidence in its athletes' integrity after the World Doping Agency revealed that a state-run doping program had been operated by Russia to enhance athletes' performances. Russian President Vladimir Putin and other leaders have protested the ban, calling the ruling politically-motivated. The Federations' chairman, however, insists "politics was not playing a part" in the decision and "the vote was unambiguous." The Summer Olympics will take place August 5-21 and will attract top athletes from all over the world. In the newspaper or online, find and closely read stories about the Summer Olympics. Use what you read to write a summary of the biggest challenges facing planners for the event, and participating athletes.
Common Core State Standards: Writing informative/explanatory texts to examine a topic and convey ideas and information clearly; citing specific textual evidence when writing or speaking to support conclusions.
3. Bear Attacks Marathoner
A woman running a marathon in the state of New Mexico was attacked by a bear, suffering bites and scratches and other injuries, none of which were life-threatening. The state's Department of Game and Fish reported that the victim had surprised the female black bear, whose cub ran up a nearby tree. The runner was helped by other runners until emergency crews airlifted her from the Valles Caldera National Preserve to a hospital in the city of Albuquerque. The state agency and National Park Service warned people to stay away from the area after the attack. Officials later located the bear and killed it to test it for the disease rabies. A search was launched for the bear's cub. Interactions between people and wild animals often make news. Some are positive, and some — like the marathon attack — are negative. In the newspaper or online, find and closely read a story about a wild animal. Use what you read to create a newspaper or Internet ad to educate people about how to behave when encountering this animal in the wild. Share ideas and discuss with family or friends.
Common Core State Standards: Using drawings or visual displays when appropriate to enhance the development of main ideas or points; conducting short research projects that build knowledge about a topic; engaging effectively in a range of collaborative discussions.
4. Vials of a Hero's Blood
Fire Department Battalion Chief Lawrence Stack was a hero in New York City when he died trying to rescue others in the terrorist attack on the World Trade Center towers on September 11, 2001. But because no trace of his remains could be found, he could not be put to rest according to his Roman Catholic religious tradition. Fifteen years after his death, his family finally has had the funeral they wanted, thanks to two tiny, recently-discovered vials of his blood. Stack had donated the blood before the attacks, as part of a bone marrow drive for a child with cancer. After the vials were discovered, Stack's family arranged to have them placed in a casket for a special Catholic funeral attended by thousands of firefighters. Stack was a safety expert for the Fire Department who was helping people flee the burning towers when one collapsed with him to the ground. People do heroic things every day. In the newspaper or online, find and closely read a story about someone who has done something heroic. Use what you read to write a letter to the editor, thanking this person for his/her heroism and explaining how the hero could inspire others.
Common Core State Standards: Producing clear and coherent writing in which the development, organization and style are appropriate to the task; citing specific textual evidence when writing or speaking to support conclusions.
5. D-Day Flag for $500,000
D-Day was a pivotal battle in World War II, and history fans care deeply about it. How deeply? The U.S. flag flown from the boat that carried the first American troops onto Utah Beach in France during the D-Day invasion has been sold at auction for $514,000. The flag was preserved and kept after the war by the boat's skipper until his death in 2014 in Cedar Falls, Iowa. The flag had a bullet hole in it that was blamed on German machine gunners raking Allied forces with gunfire as they swarmed onto the beaches of Normandy on June 6, 1944 to begin the liberation of Western Europe from German Nazis. The buyer was identified as a Dutch businessman who wanted to "make sure that the important story this flag represents will be kept alive." The D-Day invasion was a great moment in history. In the newspaper or online, find and read about an event from this year that might be remembered in the future as a great or important historical moment. Use what you read to write a poem, rap or rhyme explaining why this moment will be remembered.
Common Core State Standards: Demonstrating understanding of figurative language; applying knowledge of language to understand how language functions in different contexts; conducting short research projects that build knowledge about a topic.