Please submit your
Verification Affidavit now!
We need your help, teachers!
We need you to complete a form to verify receipt of newspapers you requested for classroom instruction. This verification is required by our auditors and must be on file in order for you to continue receiving sponsored newspapers. Thank you for your assistance!
File not found."
---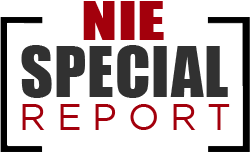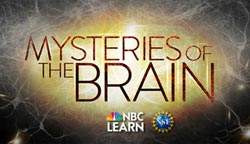 Thinking about how you think can become confusing, making the brain one of the most complicated organs to study. NBC Learn's eight-part video series on the brain is divided into easily-understood concepts, which together create a broader view of how versatile and mysterious the human brain can be.
---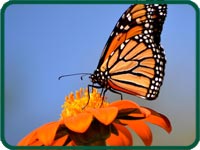 Be a Butterfly Hero
Help Save the Monarch Butterfly

---
For Grades 5-8 , week of Oct. 05, 2015

1. Coke & Obesity
Although most health experts say sugary drinks have contributed to America's obesity epidemic, Coca-Cola is funneling millions of dollars into a nonprofit organization that takes the position that Americans should focus more on exercise than diet to fight weight gain. The company has invested $1.5 million in its Global Energy Balance Network, whose vice president, a scientist, says "there's really virtually no compelling evidence" that "fast food, sugary drinks and such" cause obesity. Health experts, however, say Coke's "agenda [is] to confuse the science and deflect attention from dietary intake" of sugary drinks. More than 35 percent of U.S. adults are medically considered obese and the obesity rate for adolescents has quadrupled in the last 30 years. In the newspaper or online, find and closely read stories about childhood and teen obesity and efforts to reduce the number of children affected. Use what you read to brainstorm an idea for a short video or TV ad explaining the problem and highlighting ways to address it.
Common Core State Standards: Writing narratives to develop real or imagined experiences or events; conducting short research projects that build knowledge about a topic; reading closely what a text says explicitly and to make logical inferences from it.
2. Soup in a K-Cup
Keurig, which makes single-serve K-cups for coffee and tea, has combined forces with Campbell's for a new product, Fresh-Brewed Soup in a K-Cup. At first, it will come in two flavors: Homestyle Chicken and Southwest Style Chicken. Once a Wall Street darling, Keurig has been hurting financially and hopes hot soup will save the day. Its stock market shares have lost more than half their value, sales have been dropping and 300 layoffs have been planned. Keurig has been struggling for control of its brand against competitors and has faced criticism for the amount of plastic waste its products create. Businesses often have to try new things to remain healthy. In the newspaper or online, find and read a story about a business trying something new. Write a paragraph explaining what the business is trying, and predicting whether it will be a success.
Common Core State Standards: Writing informative/explanatory texts to examine a topic and convey ideas and information clearly; citing specific textual evidence when writing or speaking to support conclusions.
3. No Baseball Box Score?
The baseball box score has been a feature of American newspapers since the 1800s, but as sports editors face diminishing space and resources, some are eliminating them from print editions because they are instantly available online. This has already been done by the Charlotte Observer in Charlotte, North Carolina and its sister papers in nearby Raleigh and Rock Hill. The Observer's sports editor reports he received more than 700 calls and e-mails objecting to the change, most from older readers. "It was not an easy decision," he said, but the box score page took a staffer four hours (a half-day's work) to produce, and editors felt that time could be better spent on other work. A baseball box score summarizes a game and how individual players performed. In the newspaper or online, find and study a baseball box score. Use what you read to create three math problems based on the statistics in the box score. Exchange problems with classmates.
Common Core State Standards: Conducting short research projects that build knowledge about a topic; representing and solving problems involving addition, subtraction, multiplication and division.
4. Memorial to Flight 93
A new $26 million visitor center and museum have opened in the Pennsylvania village of Shanksville to honor passengers and crew members who died in the crash of United Airlines Flight 93 during the terrorist attacks of September 11, 2001. The passengers and crew became national heroes when they forced down the hijacked plane before it could reach targets in Washington, D.C. Hundreds of thousands of visitors have been coming to the site, originally a debris field surrounded by a chain-link fence but now a full-fledged national monument operated by the National Park Service. Four jets were hijacked in the September 11 attacks and nearly 3,000 people died in Shanksville, Washington and New York City. Ever since September 2001, the United States and other nations have stepped up efforts to combat terrorism around the world. In the newspaper or online, find and closely read stories about anti-terrorism efforts. Use what you read to write an editorial expressing your view on what can be done to combat terrorism and why it is important.
Common Core State Standards: Writing opinion pieces on topics or texts, supporting a point of view with reasons and information; citing specific textual evidence when writing or speaking to support conclusions.
5. Beetles Infest Ash Trees
Scientists are scrambling to find ways to stop the emerald ash borer, a beetle that causes little trouble in its native East Asia, but is destroying ash trees throughout the United States and the continent of North America. They call it "the most destructive and economically costly forest insect ever to invade" the continent. Insecticides are being tested, and quarantining entire forests has been suggested, but recent research suggests that the tree itself may be able to produce chemicals that make it resistant to the borer, as trees in East Asia are. But science moves slowly, and developing a resistant ash tree may take years. Meanwhile, the emerald ash borer is devastating forests. Environmental hazards come in all forms, from pollution to invasive species like the emerald ash borer. In the newspaper or online, find and read a story about an environmental problem or hazard in the United States or elsewhere in the world. Write a letter to the editor summarizing the problem and why people should be aware of it.
Common Core State Standards: Producing clear and coherent writing in which the development, organization and style are appropriate to the task; citing specific textual evidence when writing or speaking to support conclusions.