Please submit your
Verification Affidavit now!
We need your help, teachers!
We need you to complete a form to verify receipt of newspapers you requested for classroom instruction. This verification is required by our auditors and must be on file in order for you to continue receiving sponsored newspapers. Thank you for your assistance!
File not found."
---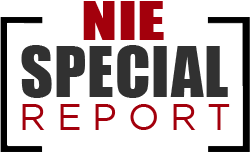 New materials from Miami University's Fighting With Food project focuses on the process of inquiry and helps teachers engage their students in the topic of toxicants and the role nutrient dense foods in helping to combat their effects with a new graphic story style format.
---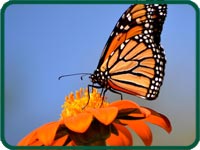 Be a Butterfly Hero
Help Save the Monarch Butterfly

---
For Grades 5-8 , week of June 29, 2015

1. Eiffel Tower Crimes
Bands of pickpockets are preying on visitors to the Eiffel Tower in Paris, France. The problem has gotten so bad this year that workers closed down the tourist attraction for most of a day to protest a lack of security. Both visitors and staff have been at risk, and three employees reported they had received "direct threats," a spokesman for the workers said. The monument in the European country was reopened after the one-day protest, and Paris police later announced they had arrested members of a pickpocket "gang" that had been targeting tourists. Police work often involves taking action to make things safer for people, neighborhoods or popular places like the Eiffel Tower. In the newspaper, find and closely read a story about police doing something that makes things safer for people. Use what you read to write a letter to the editor of the newspaper, thanking the police for their efforts. Be sure to state in your letter why the police efforts have improved things.
Common Core State Standards: Reading closely what a text says explicitly and to make logical inferences from it; producing clear and coherent writing in which the development, organization and style are appropriate to the task.
2. China Smoking Crackdown
The Asian nation of China is the world's largest consumer of cigarettes, and smoking has taken a serious toll on health. Now, China's capital city of Beijing has taken steps to address the problem, imposing tight restrictions on smoking. Fines have been increased by 20 times for smoking in restaurants, hotels, schools, hospitals and outdoor public spaces. Red-uniformed volunteers patrol the city and propaganda banners and no-smoking signs are popping up everywhere. Anyone who breaks the law three times will be named and shamed on a government website. With 350 million smokers in China — more than the entire population of the United States — the Chinese government is considering anti-smoking measures nationwide. Smoking is a health concern in every country. In the newspaper or online, find and read a story about an effort by the United States or another nation to discourage smoking. Use what you read to brainstorm an idea for a TV ad to discourage smoking among teens or pre-teens. Write an outline for your ad, including visuals you would use. Share and discuss with the class.
Common Core State Standards: Integrating information presented in different media or formats to develop a coherent understanding of a topic; engaging effectively in a range of collaborative discussions.
3. The Worst Censorship
The African nation of Eritrea and the Asian nation of North Korea rank first and second, respectively, in a list of the world's most censored countries compiled by the international Committee to Protect Journalists. Ranking third is the Middle East nation of Saudi Arabia, which the journalists group says has assurances from the five smaller Arab countries in the Gulf Cooperation Council that "criticism of any member state is dealt with severely." In the Western Hemisphere, Cuba has "the most restrictive climate for press freedom," the group says. Cuba is ranked 10th for censorship worldwide. Freedom of speech and freedom of the press are taken for granted in the United States, because those freedoms are guaranteed in First Amendment to the U.S. Constitution. But what would life be like without those freedoms? In the newspaper or online, find and read a story or commentary in which people criticize the government or political leaders. Rewrite that story and delete all parts that offer such criticism. Discuss what is left in the story after the criticism is removed, and how that would change what people know and understand about the issues involved.
Common Core State Standards: Producing clear and coherent writing in which the development, organization and style are appropriate to the task; engaging effectively in a range of collaborative discussions.
4. Sea Level Rise
Sea levels are rising faster than previously thought, according to a new study reported in the science journal Nature Climate Change. The study reassesses the accuracy of satellite data, which had suggested a slowing in the rise of sea levels. The new data suggest "an acceleration … consistent with the projections" from the Intergovernmental Panel on Climate Change, which has forecast a rise in sea levels of more than 3.2 feet by the year 2100 if the level of greenhouse gases in the atmosphere is not addressed. Greenhouse gases trap heat and contribute to the melting of the Earth's polar ice caps, raising sea levels. As a class, discuss how burning fossil fuels like oil and gasoline contribute to the rise in greenhouse gases. Then use the newspaper and Internet to find and read a story about efforts to reduce greenhouse gases around the world. Use what you read to write a short editorial suggesting one or two ways to reduce greenhouse gases and address global warming.
Common Core State Standards: Writing opinion pieces on topics or texts, supporting a point of view with reasons and information; citing specific textual evidence when writing or speaking to support conclusions.
5. Teen Obesity & Cancer
Obesity in adolescence can double the chances of developing colorectal cancer later in life, according to a study published in the medical journal called Gut. Researchers say this is due to the higher body mass index (BMI) of obese adolescents and the inflammation they experience. Scientists concede that "research into the relationship between factors like obesity and cancer risk is still in its infancy," but say these results indicate that "our lifestyle habits" may play as role in cancer risk. The number of adolescents and adults who are overweight or obese in the United States is a health concern for medical experts. In the newspaper or online, find and read a story about obesity or another health issue important to adolescents. Read the story closely and write a paragraph or short essay, highlighting the key points families should know.
Common Core State Standards: Writing informative/explanatory texts to examine a topic and convey ideas and information clearly; reading closely what a text says explicitly and to make logical inferences from it.