Please submit your
Verification Affidavit now!
We need your help, teachers!
We need you to complete a form to verify receipt of newspapers you requested for classroom instruction. This verification is required by our auditors and must be on file in order for you to continue receiving sponsored newspapers. Thank you for your assistance!
File not found."
---
NIESpecial Report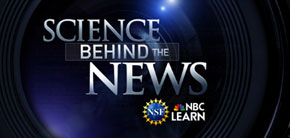 Science Behind the News
NBC Learn, in partnership with he National Science Foundation, explores the science, technology, engineering and math found in current events. This 7-week series helps connect fundamental STEM topics to real-world news stories.
---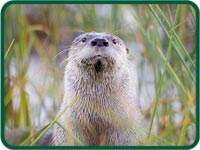 The National Wildlife Federation lesson plans are designed to introduce students to life science, ecology, wildlife biology, scientific identification and observation. All lesson plans are aligned to the National Science Education Standards and organized by grade level.

---
For Grades 5-8 , week of Dec. 15, 2014

1. New Species of Frog — in NY!
Scientists discover new species occasionally, but not usually in an urban area — and just about never in New York City. But a new species of frog has been found in the Staten Island wetlands within the New York City limits. It's only the third new species of frog to be discovered north of Mexico since 1986, and being found in an urban area is what researchers are calling "a double whammy." Experts have attributed the discovery, in the scientific journal Plos One, to new technologies and advances in techniques of genetic analysis. They also stress that the species must be protected because wetlands in urban areas face environmental challenges. Natural habitats support all kinds of wildlife. In the newspaper or online, find a story about a natural habitat. Read the story closely and do additional research about what wildlife species live in the habitat. Then write a paragraph or short essay summarizing how the habitat supports the different kinds of wildlife.
Common Core State Standards: Reading closely what a text says explicitly and to make logical inferences from it; citing specific textual evidence when writing or speaking to support conclusions; conducting short research projects that build knowledge about a topic.
2. China to Ban Public Smoking
The Asian nation of China is home to more smokers than any country in the world. Now, however, the government is starting to crack down on the habit. A ban on smoking in all indoor public spaces — including workplaces and public transportation — goes into effect next spring in Beijing, the capital, where the number of smokers exceeds 400,000. Violations will carry a fine of up to what would be $32.50 in American dollars. An estimated 300 million Chinese are smokers in a nation with a population of about 1.4 billion. The dangers of smoking have been well established by scientific research, but young people continue to try smoking in their teen and pre-teen years. As a class, discus ways that you think would be effective to discourage kids your age from smoking. Use points from the discussion to write a short editorial promoting an idea you think would be effective to discourage smoking.
Common Core State Standards: Engaging effectively in a range of collaborative discussions; responding thoughtfully to diverse perspectives, summarizing points of agreement and disagreement; writing opinion pieces on topics or texts, supporting a point of view with reasons and information.
3. $3.4 Million Piano
In the classic movie "Casablanca," there's a famous scene in which the character played by Ingrid Bergman asks the pianist played by Dooley Wilson to play the song "As Time Goes By." When she said "Play it, Sam," it became one of the most famous lines in movie history. Now the upright piano on which Wilson played the song has been sold at auction for a price that reflects the incredible popularity of the movie and the scene. When it went up for bid at Bonhams auction house, the piano sold for $3.4 million! The name of the buyer was not revealed but the seller was a California dentist. Items of great interest often bring huge prices at auction sales. With the newspaper or Internet, find and read a story about an artwork or other item being sold at auction for a large price. Then brainstorm an idea for a creative story that would explore the "life story" of the item before it came to be so highly valued. Give your story a title that would make students your age want to read it.
Common Core State Standards: Demonstrating understanding of figurative language; producing clear and coherent writing in which the development, organization and style are appropriate to the task; writing narratives to develop real or imagined experiences or events.
4. Protect Privacy, U.N. Urges
The United Nations is urging the world's nations to protect the right of privacy in digital communications and to offer their citizens a way to seek "remedy" if their privacy is violated. The non-binding resolution, describing privacy as a human right, was passed by consensus in a General Assembly committee. The issue is expected to go to the U.N.'s Human Rights Council in Geneva next spring. The resolution was backed by 65 co-sponsors, but not by the United States, Australia, Great Britain, Canada and New Zealand, which make up an official intelligence alliance known as the Five Eyes. With increased use of digital communication, online privacy is a growing issue. In the newspaper or online, find and read a story about online privacy. Use what you read to write a paragraph or short essay summarizing what you believe are the most important online privacy issues.
Common Core State Standards: Writing informative/explanatory texts to examine a topic and convey ideas and information clearly; citing specific textual evidence when writing or speaking to support conclusions.
5. More Kids Homeless Than Ever
The number of homeless children in the United States has surged to an all-time high — one child in every 30 — according to a new state-by-state report. The report by National Center on Family Homelessness blames the nation's high poverty rate, lack of affordable housing and the impact of pervasive domestic violence for the increase. The report, titled "America's Youngest Outcasts," estimates that nearly 2.5 million American children were homeless at some point last year. The number is based on the Department of Education's latest count of 1.3 million homeless children in public schools and estimates of how many pre-schoolers are part of homeless families. In newspaper or online, find a story about homeless families or children. Read it closely and use what you read to design a public service ad for the newspaper, suggesting ways individuals or communities could help homeless families.
Common Core State Standards: Reading closely what a text says explicitly and to make logical inferences from it; using drawings or visual displays when appropriate to enhance the development of main ideas or points; integrating information presented in different media or formats to develop a coherent understanding of a topic.