Please submit your
Verification Affidavit now!
We need your help, teachers!
We need you to complete a form to verify receipt of newspapers you requested for classroom instruction. This verification is required by our auditors and must be on file in order for you to continue receiving sponsored newspapers. Thank you for your assistance!
File not found."
---
NIESpecial Report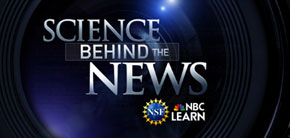 Science Behind the News
NBC Learn, in partnership with he National Science Foundation, explores the science, technology, engineering and math found in current events. This 7-week series helps connect fundamental STEM topics to real-world news stories.
---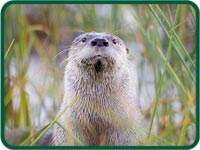 The National Wildlife Federation lesson plans are designed to introduce students to life science, ecology, wildlife biology, scientific identification and observation. All lesson plans are aligned to the National Science Education Standards and organized by grade level.

---
For Grades 5-8 , week of Oct. 20, 2014

1. Seattle Replaces Columbus Day
Columbus Day is a thing of the past in Seattle, Washington. Its City Council passed a resolution replacing the traditional October holiday with Indigenous People's Day. The goal was to recognize the native people who were inhabiting North America for thousands of years before Columbus arrived in 1492. Native American tribal members and other supporters hailed the move, but some people objected. Particularly vocal in opposition were Italian-Americans, who argued that establishing the new day disregards the heritage and accomplishments of Italians like the explorer Columbus. Community leaders often disagree on how to handle situations. In the newspaper, find a story about an issue in your community or state on which leaders disagree. Write a paragraph or short essay summarizing the differences in opinion about what should be done. Finish by writing your opinion on what should be done.
Common Core State Standards: Producing clear and coherent writing in which the development, organization and style are appropriate to the task; writing opinion pieces on topics or texts, supporting a point of view with reasons and information.
2. Route 66 a 'Singing Road'
Historic Route 66 in the state of New Mexico has become a "singing road." Starting with a stretch between Albuquerque and the mountain community of Tijeras, rumble strips have been carefully constructed in the pavement to create the musical notes of songs like "America the Beautiful." The catch is that to get the correct vibrations to play the notes, drivers have to drive at the speed limit. The goal is to reduce speeding and improve road safety by helping keep drivers from falling asleep at the wheel. But the entertainment factor is what has gotten attention for the project, which will be spotlighted in a new National Geographic Channel TV series called "Crowd Control." The "singing road" in New Mexico is an imaginative approach to deal with a problem. With a partner, find a story in the newspaper about a problem in your community. Stretch your thinking and brainstorm a creative idea for dealing with or calling attention to the problem. Don't worry if your idea seems "out there." Create a multi-media presentation to explain your idea to the class and why it would be worth a try.
Common Core State Standards: Conducting short research projects that build knowledge about a topic; engaging effectively in a range of collaborative discussions; integrating information presented in different media or formats to develop a coherent understanding of a topic.
3. A Bear in Central Park
How it got there nobody could say, but the body of a black bear cub was discovered recently in underbrush in New York's Central Park. The three-foot-long female — probably born this year — is the first bear seen outside captivity in Central Park in years. The bear cub had trauma to its body, and wildlife officials later said it probably had been hit by a car on the crowded city streets. The population of black bears has been growing in the metropolitan area surrounding New York, but not within the city limits. The city has limited green space and is home to more than 8.5 million people. Loss of natural habitats has forced many species of wildlife into suburban areas and even some cities. In the newspaper or online, find stories about a species becoming more common in populated areas. Read the stories closely and write a summary of problems this could cause the species and problems it could cause people who encounter the species.
Common Core State Standards: Reading closely what a text says explicitly and to make logical inferences from it; citing specific textual evidence when writing or speaking to support conclusions.
4. Anti-Smoking Success Story
Legacy, a non-profit foundation dedicated to curbing smoking, has been a success, the American Journal of Preventive Medicine reports. Legacy's "Truth" commercials on social media have been responsible for preventing 450,000 teenagers from starting to smoke, the medical journal reports. And Legacy is not stopping there. The foundation is about to launch a new effort in the "Truth" campaign, spending $130 million on anti-smoking advertising over the next three years, including ads that focus on older smokers. The Legacy foundation was created as part of a 1998 settlement between the tobacco industry and state attorneys general in lawsuits seeking damages for health problems caused by smoking. Social media advertising can be an effective way to get the attention of younger Americans. Find an issue in the newspaper that you think teens and young adults should be more aware of. Brainstorm an idea for a social media video ad to call attention to the issue. Outline how your ad will deliver its message, including the images you will use.
Common Core State Standards: Integrating information presented in different media or formats to develop a coherent understanding of a topic; writing narratives to develop real or imagined experiences or events; conducting short research projects that build knowledge about a topic.
5. Wreck Was Explorer's Ship
The wreckage of a ship found in the Canadian Arctic this summer has been positively identified as Sir John Franklin's HMS Erebus, which left England in 1845 in an expedition searching for a northwest passage between the Atlantic and Pacific Oceans. The Erebus and the HMS Terror were trapped in ice in late 1846, and despite a series of British rescue missions, their crews were lost after abandoning the vessels. Canada's prime minister told the nation's Parliament lawmakers that the ship, discovered by Canadian researchers on the sea floor in northern Canada, had been positively identified as Sir John's flagship through divers' measurements, sonar images and underwater photography. Expeditions by explorers and scientists help people learn new things about nature and the Earth. In the newspaper or online, find a place you think would be interesting to explore. Write a paragraph describing what things you could learn by exploring it.
Common Core State Standards: Conducting short research projects that build knowledge about a topic; producing clear and coherent writing in which the development, organization and style are appropriate to the task.