Please submit your
Verification Affidavit now!
We need your help, teachers!
We need you to complete a form to verify receipt of newspapers you requested for classroom instruction. This verification is required by our auditors and must be on file in order for you to continue receiving sponsored newspapers. Thank you for your assistance!
File not found."
---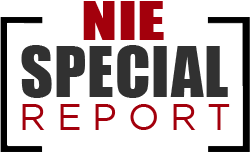 New materials from Miami University's Fighting With Food project focuses on the process of inquiry and helps teachers engage their students in the topic of toxicants and the role nutrient dense foods in helping to combat their effects with a new graphic story style format.
---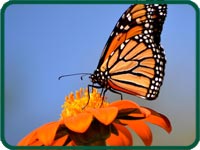 Be a Butterfly Hero
Help Save the Monarch Butterfly

Common Core State Standard
L.CCS.1/2/3/4 Grades 6-12: Video of a current news event is presented for discussion to encourage student participation, but also inspire the use of evidence to support logical claims using the main ideas of the video. Students must analyze background information provided about a current event, draw out the main ideas and key details, and review different opinions on the issue. Then, students should present their own claims using facts and analysis for support.
05/25/2015
'No nation is immune' to climate change, Obama tells grads
President Barack Obama said climate change poses a risk to global security, during a commencement address to the graduating class of the U.S. Coast Guard Academy. Rising seas, thawing permafrost and longer wildfires caused by warmer global temperatures threaten U.S. military bases and will change the way the armed services defend the country, Obama said.
■Class discussion: What do U.S. military planners say about climate change and its threat to our security? How could climate change trigger future wars? Has climate change already impacted U.S. military operations or bases? Military leaders and 83 percent of Americans believe climate change is a threat, so why do many politicians deny it exists? What is driving politicians to oppose efforts to cut global emissions?