Please submit your
Verification Affidavit now!
We need your help, teachers!
We need you to complete a form to verify receipt of newspapers you requested for classroom instruction. This verification is required by our auditors and must be on file in order for you to continue receiving sponsored newspapers. Thank you for your assistance!
Flint Hills Resources' commitment to adding value to the communities in which its employees live includes financial support for many programs that help educate and enrich children, preserve natural resources, or offer a hand to those in need.
Flint Hills Resources is proud to be the sponsor for the Caller-Times Newspapers in Education program helping to provide a solid educational foundation for youth in our community.
Flint Hills would love to hear from you!


Flint Hills Resources in the community

Projects Flint Hills Resources supports

Caller-Times: Students get helping hand

Flint Hills Resources community news
---
NIE Special Report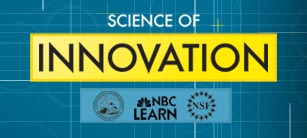 Whether its from the simple desire to help others, our environment, or our way of life, innovation is a process that begins with imagination and results in the creation of something of value for society. NBC Learn, in collaboration with the National Science Foundation, the U.S. Patent and Trademark Office and the National Science Teachers Association, explores the process of innovations in this compelling 11-week video series.
---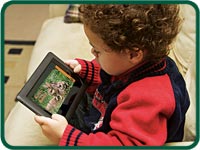 Helping Kids Cope with Natural Disasters
Unfortunately, natural disasters do happen, and people are often affected adversely. It's a traumatic time for everyone, but can be especially distressing to children. As a parent, caregiver or educator, you can help children cope by monitoring their emotional state, answering their questions, and creating opportunities to connect with family, friends, and the larger community.
Click here for some ideas for getting through this difficult time

New topical videos and discussion prompts are posted every Monday
---
05/20/2013
Google Glass Causing Congressional Privacy Concerns
Eight members of the Congressional Bi-Partisan Privacy Caucus are asking Google about how its Glass technology would impact the privacy of the "average American." Google Glass allows users to connect to the Internet as well as taking pictures and videos. Some Congressmen don't want Google Glass wearers to have the ability to record other people without them knowing.
■Class discussion: What, if any, restrictions should be place on Google Glass wearers recording other people? What about cameras on cellphones, streets, buildings, police cars or drone aircraft? In some places it is illegal to record encounters with police but legal for officers to record citizens. Is that fair? Video recordings have been used to both convict criminals and exonerate suspects. Do you feel safer with all the cameras or do you fear the loss of privacy?