Please submit your
Verification Affidavit now!
We need your help, teachers!
We need you to complete a form to verify receipt of newspapers you requested for classroom instruction. This verification is required by our auditors and must be on file in order for you to continue receiving sponsored newspapers. Thank you for your assistance!
File not found."
---
NIESpecial Report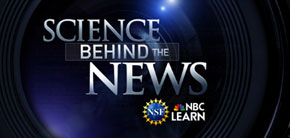 Science Behind the News
NBC Learn, in partnership with he National Science Foundation, explores the science, technology, engineering and math found in current events. This 7-week series helps connect fundamental STEM topics to real-world news stories.
---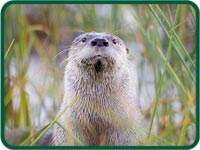 The National Wildlife Federation lesson plans are designed to introduce students to life science, ecology, wildlife biology, scientific identification and observation. All lesson plans are aligned to the National Science Education Standards and organized by grade level.

Common Core State Standard
L.CCS.1/2/3/4 Grades 6-12: Video of a current news event is presented for discussion to encourage student participation, but also inspire the use of evidence to support logical claims using the main ideas of the video. Students must analyze background information provided about a current event, draw out the main ideas and key details, and review different opinions on the issue. Then, students should present their own claims using facts and analysis for support.
10/20/2014
Facebook Says The DEA's Fake Accounts Go Too Far
Facebook accused the Drug Enforcement Agency of violating its terms of service when it impersonated an upstate New York woman on Facebook. The company's letter criticizes the DEA for impersonating Sondra Arquiett, creating a profile without her knowledge and posting seized images to it in an attempt to trap criminals. Facebook demanded the DEA close down any other impersonation accounts.
■Class discussion: Sondra Arquiett says the DEA agents endangered her and her children when they used her cell phone photos. Should officers be allowed to impersonate real people during an investigation? Why or why not? Is law enforcement subject to the same online contract rules as everyone else? The mayor of Peoria, Ill., sent a police SWAT team to raid a home over a Twitter account used to impersonate and ridicule the mayor. What is a lawful investigation? What is free speech? What is criminal impersonation?