Please submit your
Verification Affidavit now!
We need your help, teachers!
We need you to complete a form to verify receipt of newspapers you requested for classroom instruction. This verification is required by our auditors and must be on file in order for you to continue receiving sponsored newspapers. Thank you for your assistance!
File not found."
---
NIESpecial Report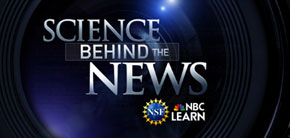 Science Behind the News
NBC Learn, in partnership with he National Science Foundation, explores the science, technology, engineering and math found in current events. This 7-week series helps connect fundamental STEM topics to real-world news stories.
---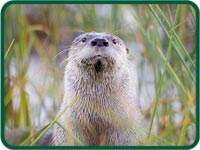 The National Wildlife Federation lesson plans are designed to introduce students to life science, ecology, wildlife biology, scientific identification and observation. All lesson plans are aligned to the National Science Education Standards and organized by grade level.

Common Core State Standard
L.CCS.1/2/3/4 Grades 6-12: Video of a current news event is presented for discussion to encourage student participation, but also inspire the use of evidence to support logical claims using the main ideas of the video. Students must analyze background information provided about a current event, draw out the main ideas and key details, and review different opinions on the issue. Then, students should present their own claims using facts and analysis for support.
10/27/2014
Free Math App Is A Teacher's Worst Nightmare
Is it a great new learning tool or the easiest way to cheat in math, ever? The new PhotoMath app uses your phone's camera to identify equations, and then it solves them, letting you see the step-by-step guide to getting the answer. The app's creators say it will "help kids around the world learn math." But, many teachers fear it will harm learning when students to use the app to do their homework.
■Class discussion: Be honest, would get the PhotoMath app and use it on your homework? Why, or why not? Do you think this app could actually help someone learn math? Do you rely on a calculator or app to perform simple arithmetic? Does regularly using a calculator make it harder to do calculations without one? Does relying on computers to help us calculate, spell, correct grammar and perform research make us incapable of working without computers?