Please submit your
Verification Affidavit now!
We need your help, teachers!
We need you to complete a form to verify receipt of newspapers you requested for classroom instruction. This verification is required by our auditors and must be on file in order for you to continue receiving sponsored newspapers. Thank you for your assistance!
File not found."
---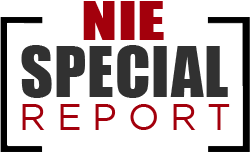 New materials from Miami University's Fighting With Food project focuses on the process of inquiry and helps teachers engage their students in the topic of toxicants and the role nutrient dense foods in helping to combat their effects with a new graphic story style format.
---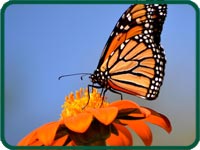 Be a Butterfly Hero
Help Save the Monarch Butterfly

Common Core State Standard
L.CCS.1/2/3/4 Grades 6-12: Video of a current news event is presented for discussion to encourage student participation, but also inspire the use of evidence to support logical claims using the main ideas of the video. Students must analyze background information provided about a current event, draw out the main ideas and key details, and review different opinions on the issue. Then, students should present their own claims using facts and analysis for support.
04/27/2015
Turkey denies genocide in deaths of Armenians 100 years ago
Armenia marked the centenary of a mass killing of Armenians by Ottoman Turks with a simple flower-laying ceremony attended by foreign leaders as Germany became the latest country to respond to its calls for recognition that it was genocide. Turkey denies the killing of up to 1.5 million Armenians in 1915 constitutes genocide. U.S. officials do not call the mass killings genocide, but two dozen other governments do.
■Class discussion: What is the definition of genocide? What are some modern examples of genocide? Why don't U.S. officials call the Armenian deaths genocide?? Most of the Armenians who died suffered starvation and exposure when they forced to leave their homes migrate to another region. Has this ever happened in the Americas? What killed most native Americans after the arrival of Europeans? What genocide inspired H.G. Wells to write "War of the Worlds"?