Please submit your
Verification Affidavit now!
We need your help, teachers!
We need you to complete a form to verify receipt of newspapers you requested for classroom instruction. This verification is required by our auditors and must be on file in order for you to continue receiving sponsored newspapers. Thank you for your assistance!
File not found."
---
NIESpecial Report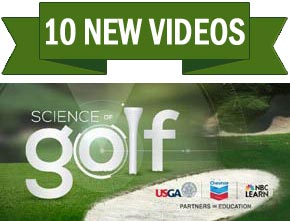 Science of Golf
This new 10-part series continues to explore the physics and math behind the game of golf. Provided by NBC Learn, in partnership with the United States Golf Association and Chevron, students will learn about calculating golfers' handicaps and golf scoring, the evolution of the golf club and ball, as well as how factors like friction, volume and energy all affect how a golf ball travels.
---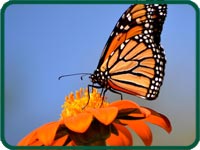 Be a Butterfly Hero
Help Save the Monarch Butterfly

Common Core State Standard
L.CCS.1/2/3/4 Grades 6-12: Video of a current news event is presented for discussion to encourage student participation, but also inspire the use of evidence to support logical claims using the main ideas of the video. Students must analyze background information provided about a current event, draw out the main ideas and key details, and review different opinions on the issue. Then, students should present their own claims using facts and analysis for support.
03/02/2015
'Modern Family's' Apple-Centric Episode Lives Up To The Hype
"Modern Family" recorded last week's episode almost entirely on iPhone and iPad cameras. The whole thing took place on Claire Dunphy's MacBook while she waited for her plane to board at O'Hare International Airport in Chicago. Despite a lot of skepticism when the show's producers first announced plans for the episode, critics praised it as "incredibly clever." and "one of the most brilliant episodes" of the show.
■Class discussion: What do you think of using cellphones and tablet computers to shoot a television show? Does the widespread availability of this technology open opportunities for young movie-makers to experiment and learn? Can you find examples of clever videos created with cellphones? Have you ever tried telling a story with a video? What is more important - creativity and talent or the technology used? Why?