Please submit your
Verification Affidavit now!
We need your help, teachers!
We need you to complete a form to verify receipt of newspapers you requested for classroom instruction. This verification is required by our auditors and must be on file in order for you to continue receiving sponsored newspapers. Thank you for your assistance!
Flint Hills Resources' commitment to adding value to the communities in which its employees live includes financial support for many programs that help educate and enrich children, preserve natural resources, or offer a hand to those in need.
Flint Hills Resources is proud to be the sponsor for the Caller-Times Newspapers in Education program helping to provide a solid educational foundation for youth in our community.
Flint Hills would love to hear from you!


Flint Hills Resources in the community

Projects Flint Hills Resources supports

Caller-Times: Students get helping hand

Flint Hills Resources community news
---
NIE Special Report

Back by popular demand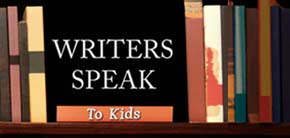 Children's book authors share their writing experience to help students learn more about the craft and techniques of creative writing.
---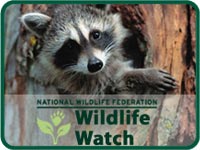 Become a Wildlife Watch Treasure Hunter
National Wildlife Federation's Wildlife Watch is a national, nature-watching program created for people of all ages. Through the program, you'll gain first hand experience with plants and animals in their natural environment and share details that help National Wildlife Federation track the health and behavior of wildlife and plant species nationwide. In return, the Wildlife Watch website keeps you up-to-date on wildlife news and facts, and new ideas for attracting wildlife to your backyard and community.

Common Core State Standard
L.CCS.1/2/3/4 Grades 6-12: Video of a current news event is presented for discussion to encourage student participation, but also inspire the use of evidence to support logical claims using the main ideas of the video. Students must analyze background information provided about a current event, draw out the main ideas and key details, and review different opinions on the issue. Then, students should present their own claims using facts and analysis for support.
07/28/2014
Colorado River drying up at alarming rate
In the past nine years, Colorado River Basin — which covers Wyoming, Colorado, Utah, New Mexico, Nevada, Arizona and California — has lost about 65 cubic kilometers of fresh water, nearly double the volume of the country's largest reservoir, Lake Mead. About two-thirds of the water lost came from underground water supplies, rather than surface water.
■Class discussion: Do you think the western water shortages will get worse? Why or why not? What other large groundwater basin, or aquifer, is being drained in the western United States? How long does it take to refill an aquifer? What do you expect to happen to the western states and cities that depend on water from the Colorado River Basin? How could worsening western water shortages impact your life in the future?