Please submit your
Verification Affidavit now!
We need your help, teachers!
We need you to complete a form to verify receipt of newspapers you requested for classroom instruction. This verification is required by our auditors and must be on file in order for you to continue receiving sponsored newspapers. Thank you for your assistance!
File not found."
---
NIESpecial Report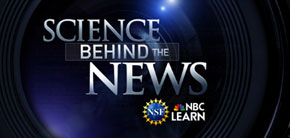 Science Behind the News
NBC Learn, in partnership with he National Science Foundation, explores the science, technology, engineering and math found in current events. This 7-week series helps connect fundamental STEM topics to real-world news stories.
---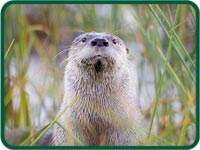 The National Wildlife Federation lesson plans are designed to introduce students to life science, ecology, wildlife biology, scientific identification and observation. All lesson plans are aligned to the National Science Education Standards and organized by grade level.

Common Core State Standard
L.CCS.1/2/3/4 Grades 6-12: Video of a current news event is presented for discussion to encourage student participation, but also inspire the use of evidence to support logical claims using the main ideas of the video. Students must analyze background information provided about a current event, draw out the main ideas and key details, and review different opinions on the issue. Then, students should present their own claims using facts and analysis for support.
12/15/2014
Stephen Colbert's Epic Interview With Smaug The Dragon
Stephen Colbert had a very BIG interview last week with Smaug the dragon from "The Hobbit" movies. The host of The Colbert Report is a huge fan of J.R.R. Tolkein's fantasy novels, including "The Hobbit" and "The Lord of the Rings." Colbert also made cameo appearance in the first installment of "The Hobbit" film series as a lake-town spy.
■Class discussion: Have you seen any of "The Lord of the Rings" or "The Hobbit" movies? Have you read the books? How do the films compare with novels? Does watching movies make you want to read the books on which they are based? Why or why not? Who was J.R.R. Tolkein? Where did he get some of the ideas for his fantasy tales?