Please submit your
Verification Affidavit now!
We need your help, teachers!
We need you to complete a form to verify receipt of newspapers you requested for classroom instruction. This verification is required by our auditors and must be on file in order for you to continue receiving sponsored newspapers. Thank you for your assistance!
File not found."
---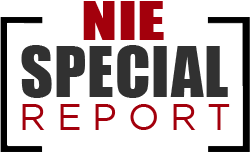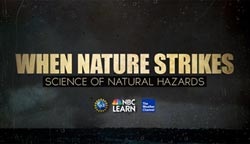 This ten-part series explores the science of natural disasters to reveal the human and economic toll caused by catastrophic events. Learn about a variety of natural disasters, as well as the tools and resources that can reduce the loss of life, damage to infrastructure, and the environment.
---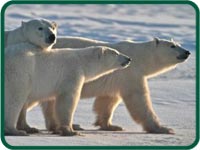 The National Wildlife Federation lesson plans are designed to introduce students to life science, ecology, wildlife biology, scientific identification and observation. All lesson plans are aligned to the National Science Education Standards and organized by grade level.

Common Core State Standard
L.CCS.1/2/3/4 Grades 6-12: Video of a current news event is presented for discussion to encourage student participation, but also inspire the use of evidence to support logical claims using the main ideas of the video. Students must analyze background information provided about a current event, draw out the main ideas and key details, and review different opinions on the issue. Then, students should present their own claims using facts and analysis for support.
11/23/2015
Bacteria evolves to defeat 'last resort' antibiotic 
Scientists in China have found a resistance gene for colistin, what's commonly known as the "last resort" antibiotic. Colistin has been the drug doctors turned to when all other antibiotics failed to fight life-threatening drug-resistant bacteria. Now, researchers in China have found a new bacteria gene that resists colistan - and it is spreading. Medical researchers fear we are near a post-antibiotic era. "At that point if a patient is seriously ill, say with E. coli, then there is virtually nothing you can do," one doctor said.
■Class discussion: The new resistant gene in has been linked to Chinese farmers treating their animals with colistin. How much antibiotics do farmers use on animals? Are their any controls on antibotic use in agriculture? Can antibiotic-resistant bacteria spread to us from the food we eat? How common are outbreaks of food-borne inefections from bacteria like E. coli? Researchers are racing to find new antibiotics. When was the last antibiotic developed? Why has there not been more research on antibiotics by drug firms?