Please submit your
Verification Affidavit now!
We need your help, teachers!
We need you to complete a form to verify receipt of newspapers you requested for classroom instruction. This verification is required by our auditors and must be on file in order for you to continue receiving sponsored newspapers. Thank you for your assistance!
File not found."
---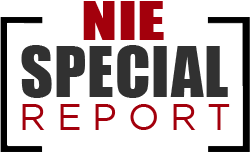 New materials from Miami University's Fighting With Food project focuses on the process of inquiry and helps teachers engage their students in the topic of toxicants and the role nutrient dense foods in helping to combat their effects with a new graphic story style format.
---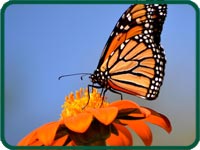 Be a Butterfly Hero
Help Save the Monarch Butterfly

Common Core State Standard
L.CCS.1/2/3/4 Grades 6-12: Video of a current news event is presented for discussion to encourage student participation, but also inspire the use of evidence to support logical claims using the main ideas of the video. Students must analyze background information provided about a current event, draw out the main ideas and key details, and review different opinions on the issue. Then, students should present their own claims using facts and analysis for support.
06/29/2015
Toxic Algae Bloom Causing Seizures in Sea Lions
A giant algae bloom in the Pacific Ocean that runs from Southern California to Alaska is producing toxins that harm sea life. The bloom has already shutdown some clam and crab fishing along the Pacific coast, and the poison has moved up the food chain to attack mammals like sea lions.
■Class discussion: What causes algae blooms? Where else have they occurred? Studies warn that ocean life could face a mass extinction because of human activities. Could changes in the ocean threaten our survival? The sea is growing more acidic, and ocean acidification has been linked to the extinction of most life on earth about 250 million yeas ago. What causes the ocean to acidify?