Please submit your
Verification Affidavit now!
We need your help, teachers!
We need you to complete a form to verify receipt of newspapers you requested for classroom instruction. This verification is required by our auditors and must be on file in order for you to continue receiving sponsored newspapers. Thank you for your assistance!
File not found."
---
NIE Special Report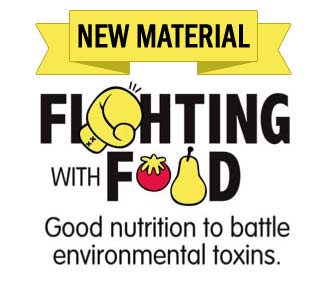 Who doesn't like to eat?
Turn the fun of food into a great science experience to start off the school year using a new science content reading Is there a gene for liking broccoli? and an accompanying activity Taste this!
---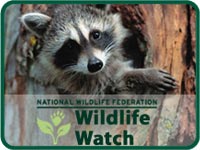 Become a Wildlife Watch Treasure Hunter
National Wildlife Federation's Wildlife Watch is a national, nature-watching program created for people of all ages. Through the program, you'll gain first hand experience with plants and animals in their natural environment and share details that help National Wildlife Federation track the health and behavior of wildlife and plant species nationwide. In return, the Wildlife Watch website keeps you up-to-date on wildlife news and facts, and new ideas for attracting wildlife to your backyard and community.

Common Core State Standard
L.CCS.1/2/3/4 Grades 6-12: Video of a current news event is presented for discussion to encourage student participation, but also inspire the use of evidence to support logical claims using the main ideas of the video. Students must analyze background information provided about a current event, draw out the main ideas and key details, and review different opinions on the issue. Then, students should present their own claims using facts and analysis for support.
07/18/2011
Study says Google Changes the Way We Remember Things
Columbia University researchers say Google and other search engines cause us to remember where to find things instead of the things themselves.
■Class discussion: KGO-ABC says: "New research suggests that we are outsourcing our memory to Google and other search engines. Researchers say the internet puts so much information at our fingertips that we're remembering fewer facts and merely remembering where to get the information online."
Is this that much different from using a calculator? A spell-checker? A grammar checker? As our tools change, shouldn't we change and adapt to make the most use of them.