Please submit your
Verification Affidavit now!
We need your help, teachers!
We need you to complete a form to verify receipt of newspapers you requested for classroom instruction. This verification is required by our auditors and must be on file in order for you to continue receiving sponsored newspapers. Thank you for your assistance!
Flint Hills Resources' commitment to adding value to the communities in which its employees live includes financial support for many programs that help educate and enrich children, preserve natural resources, or offer a hand to those in need.
Flint Hills Resources is proud to be the sponsor for the Caller-Times Newspapers in Education program helping to provide a solid educational foundation for youth in our community.
Flint Hills would love to hear from you!


Flint Hills Resources in the community

Projects Flint Hills Resources supports

Caller-Times: Students get helping hand

Flint Hills Resources community news
---
NIE Special Report

Back by popular demand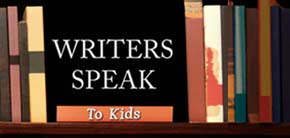 Children's book authors share their writing experience to help students learn more about the craft and techniques of creative writing.
---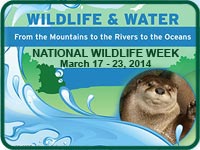 National Wildlife Week
March 17th - 23rd
The following resources and activities from National Wildlife Federation, its Affiliates and Partners are designed for educators to teach about the connections between water and the shared need of people and wildlife for clean water. Learn about wildlife in the U.S. with and fun and informative lessons and activities you can do with your students.

Common Core State Standard
L.CCS.1/2/3/4 Grades 6-12: Video of a current news event is presented for discussion to encourage student participation, but also inspire the use of evidence to support logical claims using the main ideas of the video. Students must analyze background information provided about a current event, draw out the main ideas and key details, and review different opinions on the issue. Then, students should present their own claims using facts and analysis for support.
01/02/2012
Rival priests brawl in Bethlehem's Church of the Nativity
Riot police were forced to restore order inside the basilica of the Nativity in Bethlehem after rival groups of Orthodox and Armenian clerics clashed in a dispute over jurisdictional boundaries inside the church. About 100 clergymen armed with brooms came to blows during the cleaning of the church in preparation for Orthodox Christmas celebrations. Administration of the church is shared by rival Catholic, Orthodox, and Armenian Apostolic clerics and similar scuffles have broken out in previous years.
■Class discussion: Find newspaper reports about other religious rivalries around the world. Is violence uncommon between followers of different religions? How often is religion involved in wars, terrorism and other conflicts? What role do religious leaders play in inciting or preventing conflicts? Can you find news reports about local religious leaders and followers working together?