Please submit your
Verification Affidavit now!
We need your help, teachers!
We need you to complete a form to verify receipt of newspapers you requested for classroom instruction. This verification is required by our auditors and must be on file in order for you to continue receiving sponsored newspapers. Thank you for your assistance!
Flint Hills Resources' commitment to adding value to the communities in which its employees live includes financial support for many programs that help educate and enrich children, preserve natural resources, or offer a hand to those in need.
Flint Hills Resources is proud to be the sponsor for the Caller-Times Newspapers in Education program helping to provide a solid educational foundation for youth in our community.
Flint Hills would love to hear from you!


Flint Hills Resources in the community

Projects Flint Hills Resources supports

Caller-Times: Students get helping hand

Flint Hills Resources community news
---
NIE Special Report

Back by popular demand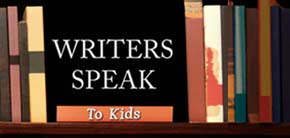 Children's book authors share their writing experience to help students learn more about the craft and techniques of creative writing.
---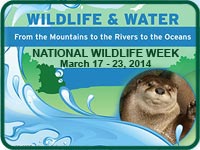 National Wildlife Week
March 17th - 23rd
The following resources and activities from National Wildlife Federation, its Affiliates and Partners are designed for educators to teach about the connections between water and the shared need of people and wildlife for clean water. Learn about wildlife in the U.S. with and fun and informative lessons and activities you can do with your students.

Common Core State Standard
L.CCS.1/2/3/4 Grades 6-12: Video of a current news event is presented for discussion to encourage student participation, but also inspire the use of evidence to support logical claims using the main ideas of the video. Students must analyze background information provided about a current event, draw out the main ideas and key details, and review different opinions on the issue. Then, students should present their own claims using facts and analysis for support.
11/08/2009
Sesame Street turns 40
Sesame Street is celebrating its 40th anniversary this week on November 10th. Generations have grown up with Big Bird, Oscar the Grouch, Cookie Monster and the rest of the neighbors.
■Class discussion: The coverage points out that early Sesame Street segments wouldn't meet today's standards for programming. "Cookie Monster can be seen in his Monsterpiece Theatre segment smoking a pipe; Oscar the Grouch is just plain nasty; children are seen riding their bikes without helmets, and there's even a sketch where the human character of Gordon can be seen approaching a little girl on the street."
Do you think previous generations were harmed by what they saw on Sesame Street? Were the wrong messages delivered? If not, why would the early episodes require a video disclaimer warning parents that the programs may not be suitable for preschool children?