Please submit your
Verification Affidavit now!
We need your help, teachers!
We need you to complete a form to verify receipt of newspapers you requested for classroom instruction. This verification is required by our auditors and must be on file in order for you to continue receiving sponsored newspapers. Thank you for your assistance!
File not found."
---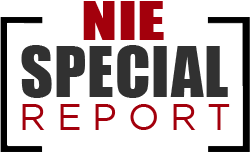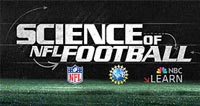 Think you know football? Ok, what's a prolate spheroid? This 10-part video series focuses on the science behind NFL football.
---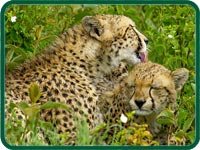 The National Wildlife Federation lesson plans are designed to introduce students to life science, ecology, wildlife biology, scientific identification and observation. All lesson plans are aligned to the National Science Education Standards and organized by grade level.

Common Core State Standard
L.CCS.1/2/3/4 Grades 6-12: Video of a current news event is presented for discussion to encourage student participation, but also inspire the use of evidence to support logical claims using the main ideas of the video. Students must analyze background information provided about a current event, draw out the main ideas and key details, and review different opinions on the issue. Then, students should present their own claims using facts and analysis for support.
06/28/2010
Google considering paywall scheme for online newspapers
Google is reportedly joining forces with the newspaper industry to set up a new system where readers would pay for newspaper content. Google plans to test the system known as "Newspass" first on the news industry in Italy before going global. While some say the concept of paying for what has traditionally been free will never be accepted, others see it as the end of free news as we know it.
■Class discussion: Where do you get your news? Online? TV? Newspapers? Facebook? Where do you think the news you consume comes from? If newspapers start charging for their products online, what do you predict will happen? What if Facebook started charging a monthly fee? Would you pay it or expect your parents to pay it?