Please submit your
Verification Affidavit now!
We need your help, teachers!
We need you to complete a form to verify receipt of newspapers you requested for classroom instruction. This verification is required by our auditors and must be on file in order for you to continue receiving sponsored newspapers. Thank you for your assistance!
File not found."
---
NIESpecial Report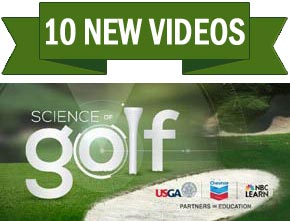 Science of Golf
This new 10-part series continues to explore the physics and math behind the game of golf. Provided by NBC Learn, in partnership with the United States Golf Association and Chevron, students will learn about calculating golfers' handicaps and golf scoring, the evolution of the golf club and ball, as well as how factors like friction, volume and energy all affect how a golf ball travels.
---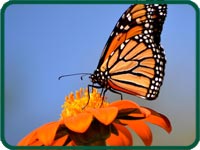 Be a Butterfly Hero
Help Save the Monarch Butterfly

Common Core State Standard
L.CCS.1/2/3/4 Grades 6-12: Video of a current news event is presented for discussion to encourage student participation, but also inspire the use of evidence to support logical claims using the main ideas of the video. Students must analyze background information provided about a current event, draw out the main ideas and key details, and review different opinions on the issue. Then, students should present their own claims using facts and analysis for support.
10/11/2010
Study says 92% of U.S. Babies Have Online Presence
A new study reveals nine out of 10 U.S. kids have an online presence before their second birthday and seven percent of babies even have their own email address.
■Class discussion: In an increasingly digital world, is this that surprising to you? Is there anything wrong with it? The video shows some folks claiming that "these babies will never be able to run for public office." That seems pretty silly. What could a baby do that would be so embarrassing decades from now?