Please submit your
Verification Affidavit now!
We need your help, teachers!
We need you to complete a form to verify receipt of newspapers you requested for classroom instruction. This verification is required by our auditors and must be on file in order for you to continue receiving sponsored newspapers. Thank you for your assistance!
Flint Hills Resources' commitment to adding value to the communities in which its employees live includes financial support for many programs that help educate and enrich children, preserve natural resources, or offer a hand to those in need.
Flint Hills Resources is proud to be the sponsor for the Caller-Times Newspapers in Education program helping to provide a solid educational foundation for youth in our community.
Flint Hills would love to hear from you!


Flint Hills Resources in the community

Projects Flint Hills Resources supports

Caller-Times: Students get helping hand

Flint Hills Resources community news
---
NIE Special Report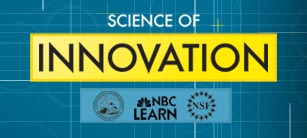 Whether its from the simple desire to help others, our environment, or our way of life, innovation is a process that begins with imagination and results in the creation of something of value for society. NBC Learn, in collaboration with the National Science Foundation, the U.S. Patent and Trademark Office and the National Science Teachers Association, explores the process of innovations in this compelling 11-week video series.
---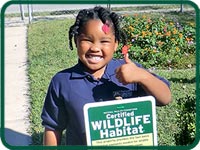 May is Garden for Wildlife Month!
Plant a Schoolyard Garden at Your School
To help reconnect today's children to the outdoors, National Wildlife Federation assists schools in developing outdoor classrooms called Schoolyard Habitats®, where educators and students learn how to attract and support local wildlife.
These wildlife habitats become places where students not only learn about wildlife species and ecosystems, but also outdoor classrooms where they hone their academic skills and nurture their innate curiosity and creativity.

New topical videos and discussion prompts are posted every Monday
---
10/11/2010
Study says 92% of U.S. Babies Have Online Presence
A new study reveals nine out of 10 U.S. kids have an online presence before their second birthday and seven percent of babies even have their own email address.
■Class discussion: In an increasingly digital world, is this that surprising to you? Is there anything wrong with it? The video shows some folks claiming that "these babies will never be able to run for public office." That seems pretty silly. What could a baby do that would be so embarrassing decades from now?