Please submit your
Verification Affidavit now!
We need your help, teachers!
We need you to complete a form to verify receipt of newspapers you requested for classroom instruction. This verification is required by our auditors and must be on file in order for you to continue receiving sponsored newspapers. Thank you for your assistance!
Flint Hills Resources' commitment to adding value to the communities in which its employees live includes financial support for many programs that help educate and enrich children, preserve natural resources, or offer a hand to those in need.
Flint Hills Resources is proud to be the sponsor for the Caller-Times Newspapers in Education program helping to provide a solid educational foundation for youth in our community.
Flint Hills would love to hear from you!


Flint Hills Resources in the community

Projects Flint Hills Resources supports

Caller-Times: Students get helping hand

Flint Hills Resources community news
---
NIE Special Report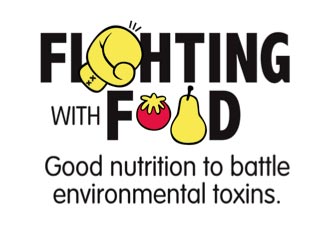 Did you know eating more calcium rich foods combats the effects of lead exposure? Or, that eating colorful fruits reduces the health impacts of low level PCB's found in the environment all around us?
The Fighting with Food project explores current biomedical research in nutrition and toxicology that shows how certain foods work to combat the health impacts of environmental toxicants and focuses on integrating this information with core physical and biological science standards on matter.
Materials include hands-on, guided inquiry investigations and student readings designed for middle and high school general science, chemistry, biology, and nutrition classes. In these investigations students will observe, collect, tabulate, and organize data, and then use their data to draw conclusions.
---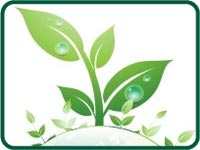 National Wildlife Federation's
Top Green Activities for Kids
Through its Eco-Schools USA program, NWF is helping educators integrate sustainable principles in their schools and curriculum.
Click here for some fun and rewarding project ideas to help green schools and homes!

Common Core State Standard
L.CCS.1/2/3/4 Grades 6-12: Video of a current news event is presented for discussion to encourage student participation, but also inspire the use of evidence to support logical claims using the main ideas of the video. Students must analyze background information provided about a current event, draw out the main ideas and key details, and review different opinions on the issue. Then, students should present their own claims using facts and analysis for support.
10/11/2010
Study says 92% of U.S. Babies Have Online Presence
A new study reveals nine out of 10 U.S. kids have an online presence before their second birthday and seven percent of babies even have their own email address.
■Class discussion: In an increasingly digital world, is this that surprising to you? Is there anything wrong with it? The video shows some folks claiming that "these babies will never be able to run for public office." That seems pretty silly. What could a baby do that would be so embarrassing decades from now?