Welcome to Newspapers in Education!
Newspapers in Education is an exciting interactive program that engages students in learning by providing them with daily copies of The Forsyth County News.
For more info and to start getting newspapers delivered to your classroom click here to send us an email.
Or call us at (770) 887-3126.
---
Online Extras
(Updated every Monday)
NIE Special Report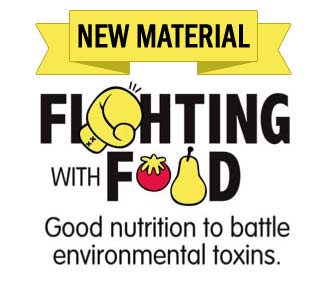 Who doesn't like to eat?
Turn the fun of food into a great science experience to start off the school year using a new science content reading Is there a gene for liking broccoli? and an accompanying activity Taste this!
---

►

Miley Cyrus gig banned in Dominican Republic
Answer FIVE Geography questions each week based on major news events.
►
Archive of Geography quizzes
---
Audio
Daily Science Webcasts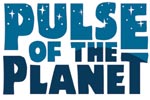 Honeybees - Mites
Predatory insect mites are infecting honeybee hives, but pesticides used to control the mites just might be making things worse!
Play Audio
-- Sep 2, 2014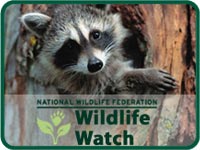 Become a Wildlife Watch Treasure Hunter
National Wildlife Federation's Wildlife Watch is a national, nature-watching program created for people of all ages. Through the program, you'll gain first hand experience with plants and animals in their natural environment and share details that help National Wildlife Federation track the health and behavior of wildlife and plant species nationwide. In return, the Wildlife Watch website keeps you up-to-date on wildlife news and facts, and new ideas for attracting wildlife to your backyard and community.
---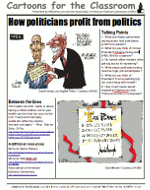 The Cartoons for the Classroom Caption Contest will return in September!
This week's lesson:
President criticized over vacation
►
Download the lesson
►
Archive of past lessons
►
Teacher comments
---

Tap the wealth of information in your newspaper as a teaching tool:
---

Diversity, multiculturalism, worldwide events. You'll find plenty for classroom discussions in this listing of events.

This week's word in the news: RENDITION
DEFINITION:
An interpretation, as of a role or a piece of music.
---
FOUND IN THE NEWS:
Lizbet Martínez, the Cuban rafter girl who warmed the hearts of U.S. Coast Guard officers and many others across the nation 20 years ago with her rendition of The Star-Spangled Banner, still has the violin that made her famous.
►The Miami Herald -- 09/01/2014
---

---