Welcome to Newspapers in Education!
Newspapers in Education is an exciting interactive program that engages students in learning by providing them with daily copies of The Forsyth County News.
For more info and to start getting newspapers delivered to your classroom click here to send us an email.
Or call us at (770) 887-3126.
---
Online Extras
(Updated every Monday)
NIE Special Report

Back by popular demand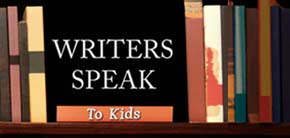 Children's book authors share their writing experience to help students learn more about the craft and techniques of creative writing.
---

►

Sweden celebrates 200 years of peace
Answer FIVE Geography questions each week based on major news events.
►
Archive of Geography quizzes
---
Audio
Daily Science Webcasts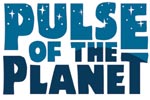 Lobsters - Home
Welcome to the 'hood: lobsters battle it out with their new neighbors.
Play Audio
-- Aug 20, 2014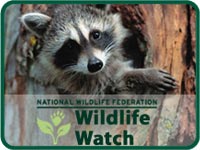 Become a Wildlife Watch Treasure Hunter
National Wildlife Federation's Wildlife Watch is a national, nature-watching program created for people of all ages. Through the program, you'll gain first hand experience with plants and animals in their natural environment and share details that help National Wildlife Federation track the health and behavior of wildlife and plant species nationwide. In return, the Wildlife Watch website keeps you up-to-date on wildlife news and facts, and new ideas for attracting wildlife to your backyard and community.
---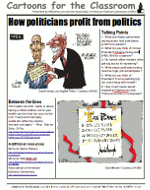 The Cartoons for the Classroom Caption Contest will return in September!
This week's lesson:
Do 'combat police' create respect or fear?
►
Download the lesson
►
Archive of past lessons
►
Teacher comments
---

Tap the wealth of information in your newspaper as a teaching tool:
---

Diversity, multiculturalism, worldwide events. You'll find plenty for classroom discussions in this listing of events.

This week's word in the news: STRUCTURED
DEFINITION:
Having a well-defined structure or organization; highly organized.
---
FOUND IN THE NEWS:
The school environment is highly structured, with a focus on safety and high behavioral standards.
►The Denver Post -- 08/18/2014
---

---