Welcome to Newspapers in Education!
Newspapers in Education is an exciting interactive program that engages students in learning by providing them with daily copies of The Forsyth County News.
For more info and to start getting newspapers delivered to your classroom click here to send us an email.
Or call us at (770) 887-3126.
---
Online Extras
(Updated every Monday)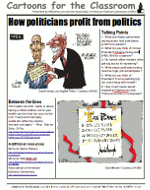 ---
Classroom Caption Contest!
►Win a book by creating a caption for this week's lesson
This week's lesson:
Proposed military cuts stir debate
►
Download the lesson
►
Archive of past lessons
►
Teacher comments
---

Diversity, multiculturalism, worldwide events. You'll find plenty for classroom discussions in this listing of events.
---

►Sweeping changes will make the SAT more relevant and useful, College Board says

Audio
Daily Science Webcasts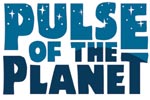 Water - Drilling
Some insights on water quality from a veteran well driller
Play Audio
-- Mar 10, 2014
---

---

Tap the wealth of information in your newspaper as a teaching tool:
NIE Special Report


Back by popular demand

Children's book authors share their writing experience to help students learn more about the craft and techniques of creative writing.

---




►

Crimea's parliament votes to join Russia


Answer FIVE Geography questions each week based on major news events.

►

Archive of Geography quizzes




Asteroid Comes Closer To Earth Than The Moon

►Discussion prompts & video archive.

---

Trees for Wildlife provides adult leaders with fun, hands-on science-based activities to help young people learn about the importance of trees and how to plant and take care of trees for the future.

Applications for Spring 2014 will be accepted until February 21, 2014.
Award notifications will be made on March 1st.
---

This week's word in the news: TELEKINETIC
DEFINITION:
The movement of objects by scientifically inexplicable means, as by the exercise of an occult power.
---
FOUND IN THE NEWS:
Based on the best-selling 1974 novel by Stephen King, the story revolves around the telekinetic revenge of an isolated wallflower with killing power who wipes out her entire graduating class while at the prom.
►The Detroit News -- 03/10/2014
---