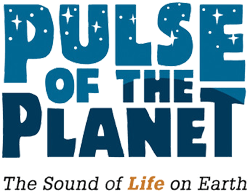 Each weekday, Pulse of the Planet provides its listeners with a two-minute sound portrait of Planet Earth, tracking the rhythms of nature, culture and science worldwide and blending interviews and extraordinary natural sound.
Get more info.
Distributed by NIEonline.com
---
Big Horn Sheep - Tracking
Field biologist Janene Colby tracks Big Horn Sheep in the sweltering heat of Anza-Borrego Desert State Park.
-- Aug 27, 2014
---
Big Horn Sheep - Cliff Dwellers
If a desert big horn sheep feels threatened, it's all uphill from there.
-- Aug 26, 2014
---
Big Horn Sheep - Temperature
Desert big horn sheep come equipped with a variable internal "thermostat" which allows them to survive in dangerous triple-digit temperatures.
-- Aug 25, 2014
---
Big Horn Sheep - Superb Desert Dwellers
Desert big horn sheep have adapted to withstand extreme dehydration with ease.
-- Aug 22, 2014
---
Hungarian New Bread Celebration
Bread bakers in Hungary take to the road to enrich and broaden their culinary knowledge and craft.
-- Aug 21, 2014
---