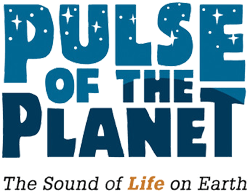 Each weekday, Pulse of the Planet provides its listeners with a two-minute sound portrait of Planet Earth, tracking the rhythms of nature, culture and science worldwide and blending interviews and extraordinary natural sound.
Get more info.
Distributed by NIEonline.com
---
Nano Inventory
The Nanotechnology Consumer Products Inventory is an online compendium of products which contain nano materials.
-- Nov 28, 2014
---
Thanksgiving - Foods
The first Thanksgiving probably bore the markings of a traditional American Indian meal.
-- Nov 27, 2014
---
Persimmon Harvest
An annual harvest of wild persimmons has been a lifelong tradition for Carrie Hamby.
-- Nov 26, 2014
---
Nano Medicine
Gold nanoparticles can be used in the treatment of cancer.
-- Nov 25, 2014
---
Small Is Not Enough
One of the defining characteristics of nano materials is that they have new properties, compared to larger versions of the same materials.
-- Nov 24, 2014
---