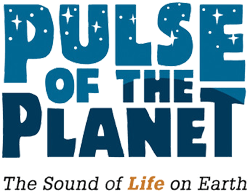 Each weekday, Pulse of the Planet provides its listeners with a two-minute sound portrait of Planet Earth, tracking the rhythms of nature, culture and science worldwide and blending interviews and extraordinary natural sound.
Get more info.
Distributed by NIEonline.com
---
If Buildings Could Harvest Electricity
Could a smart building be smart enough to transform the motion that takes place inside it, into electricity?
-- Mar 31, 2015
---
If Buildings Could Listen
With over 200 vibrometers, this building is keeping track of the movements of its inhabitants.
-- Mar 30, 2015
---
If Buildings Could Talk
One of the world's most instrumented buildings is a living laboratory of vibrations.
-- Mar 27, 2015
---
Disaster Preparation - Social Media
Social media is changing the way that we respond to a natural disaster.
-- Mar 26, 2015
---
Early Spring - Marmot's Choice
Marmots risk starvation because of misleading cues that spring has arrived in the Rocky Mountains.
-- Mar 25, 2015
---