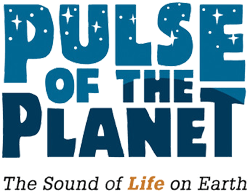 Each weekday, Pulse of the Planet provides its listeners with a two-minute sound portrait of Planet Earth, tracking the rhythms of nature, culture and science worldwide and blending interviews and extraordinary natural sound.
Get more info.
Distributed by NIEonline.com
---
Tully Ice Harvest - History
These days, if you want ice, you just go to the freezer and get it. But some folks remember when ice was delivered door to door in huge blocks.
-- Mar 4, 2015
---
Tully Ice Harvest - Cutting
At an annual festival in upstate New York, they cut blocks of ice out of a frozen lake and pack them in sawdust. In the summer, they'll use the ice to make homemade ice cream.
-- Mar 3, 2015
---
Tully Ice Harvest - Prepare
Every year at this time, folks in Tully, New York, harvest ice out of a frozen lake the old-fashioned way, with horsepower and antique tools.
-- Mar 2, 2015
---
Science Meets Culture in New Zealand
In an intergenerational coastal dunes restoration project, everyone learned as much about cultural exchange as they did about science.
-- Feb 27, 2015
---
Red Cockaded Woodpeckers - A Sticky Business
A woodpecker has devised a clever strategy to protect its nests from snakes.
-- Feb 26, 2015
---