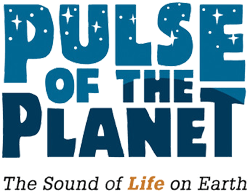 Each weekday, Pulse of the Planet provides its listeners with a two-minute sound portrait of Planet Earth, tracking the rhythms of nature, culture and science worldwide and blending interviews and extraordinary natural sound.
Get more info.
Distributed by NIEonline.com
---
Ancient Nanotechnology
What's the connection between Notre Dame Cathedral and the cutting edge world of nanotechnology?
-- Nov 21, 2014
---
History of Extinction
Part of Lewis and Clark's mission was to find dinosaurs!
-- Nov 20, 2014
---
Ivory Billed Woodpecker
Is the largest woodpecker in North America truly extinct?
-- Nov 19, 2014
---
Lumenhaus - Responsive Architecture
In the future, the components in buildings are going to talk to each other and to us.
-- Nov 18, 2014
---
Koalas - Strategies
Koalas don't keep quiet and still all day because they're lazy - it's a metabolic strategy!
-- Nov 17, 2014
---