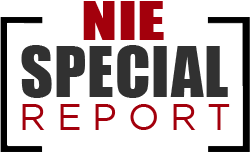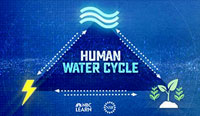 NBC Learn, in partnership with the National Science Foundation, examines the vital connections between water, food and energy in the human water cycle.
---
Complete Sixth Grade
Sustainability Curriculum
Publix Super Markets, Inc. has joined efforts with FPES (Florida Press Educational Services) to bring this program to sixth grade students. This FREE NIE Program will show your sixth grade students how to become responsible members of the planet, and to respect all of the resources that it has to offer.
Downloads:
►Flip Chart for Interactive White Boards
Note: Only classrooms with white boards will be able to run this file.
---
Lesson plans for use with the e-Edition on Interactive White Boards
Included are basic lessons for an Elementary, Middle and Secondary classroom that can be utilized to introduce Language Arts and Social Studies activities.
►Middle School Social Studies Lesson Plan
►Middle and High School Language Arts Lesson Plan
►High School Social Studies Lesson Plan
►Elementary Social Studies Lesson Plan
►Elementary and Middle School Language Arts Lesson Plan


Common Core State Standard
SL.CCS.1/2/3/4 Grades 6-12: An essay of a current news event is provided for discussion to encourage participation, but also inspire the use of evidence to support logical claims using the main ideas of the article. Students must analyze background information provided about a current event within the news, draw out the main ideas and key details, and review different opinions on the issue. Then, students should present their own claims using facts and analysis for support.
FOR THE WEEK OF SEP. 24, 2007
Kid Nation TV show provokes ethical and quality criticisms


Entertainment and lifestyle sections help newspaper readers pick shows, films, music, books and live events of interest. Invite students to tell how they use the paper to learn about pop culture, and to talk about a review or article they like.

Articles about "Kid Nation" are by adults. Assign students who see the Wednesday night show to write what they think about it for a class "newspaper" or bulletin board display.

Audience members don't always agree with professional critics, and some papers welcome viewer comments at the end of reviews or in website forums. Let students look for interactive exchanges about "Kid Nation" on the paper's site, where they can join the discussion with supervision or through teacher-posted comments.
A reality series about children supposedly left to fend for themselves in a made-for-TV "ghost town" called Bonanza began last week amid legal and ethical outcries. The groundbreaking CBS show -- "Kid Nation" -- focuses on 40 theoretically unsupervised children aged 8-15 who try to build a functioning society without adults on a ranch near Santa Fe, New Mexico. Participants receive $5,000 each, with one earning a weekly gold star worth $20,000.
Interest -- or curiosity, at least -- was fueled by state efforts to look into claims that children had been required to work 14-hour days during taping. Entertainment industry unions charged during the summer that kids were exploited and that unsafe conditions endangered cast and crew. CBS rebuffed an attempt to investigate compliance with child labor laws, saying the youngsters were in "an environment similar to that of a sleep-away camp" and that a producer acted "much like a summer camp counselor."
Show executives insist cast members set their own hours. "They were not working; they were participating," says executive producer Tom Forman, adding that psychologists and medics were present. Still, parents signed a 22-page agreement that mentions risks of "serious bodily injury, illness or death."
Most reviewers disliked the first episode intensely. An entertainment industry daily newspaper, Variety, called it "a mess," "creepy" and "a crime against television." To the Washington Post, it was "an appalling monstrosity." USA Today's critic sniped: "It was like watching some other family's incredibly dull home movies -- assuming in your home movies, the kids make speeches." The show continues on Wednesdays at 8 p.m. for 12 more weeks.

Writer says: "Would the creators of 'Kid Nation' please go to their room for a time-out and come up with something more original" -- Julie Hinds, Detroit Free Press pop culture writer

Network says: "These kids were in good hands and were under good care, with procedures and safety structures that arguably rival or surpass any school or camp in the country." -- Tom Forman, executive producer

Admirer says: "Its cast of teenagers and pre-teens were sometimes mean, frustrating or annoying, but they also proved themselves to be remarkably self-sufficient, smart, articulate, and funny. In short, they were real, and rather entertaining. . . . It's heartbreaking and inspiring at the same time." -- Andy Dehnart, MSNBC commentator
Front Page Talking Points
is written by Alan Stamm for NIEonline.com, Copyright 2017
We welcome comments or suggestions for future topics:
Click here to Comment
Front Page Talking Points Archive
►President's budget starts debate over proposed military boost and deep cuts elsewhere
►March Madness: Being a college basketball fan can be contagious this time of year
►'Hidden Figures,' a hit film about NASA pioneers, is entertainment that educates and inspires
►The president's team: Six cabinet seats remain empty more than a month after Trump took office
►A big U.S. employment challenge comes from automation, not just foreign competition
►High school students value First Amendment safeguards on speech and media, survey shows
►Supreme Court nominee Neil Gorsuch awaits Senate review and confirmation vote
►Trump temporarily bans all refugees, plus citizens from 7 nations with Muslim majorities
►Climate data from 2016 shows need to reduce fossil fuel emissions, experts say
►Presidential swearing-in: Ceremonies, parade and dancing on a historic Friday in Washington, D.C.