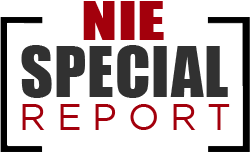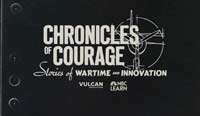 NBC Learn, in partnership with Paul G. Allen's Vulcan Productions, chronicles World War II history and the innovations behind the war's greatest aircraft.
---
Complete Sixth Grade
Sustainability Curriculum
Publix Super Markets, Inc. has joined efforts with FPES (Florida Press Educational Services) to bring this program to sixth grade students. This FREE NIE Program will show your sixth grade students how to become responsible members of the planet, and to respect all of the resources that it has to offer.
Downloads:
►Flip Chart for Interactive White Boards
Note: Only classrooms with white boards will be able to run this file.
---
Lesson plans for use with the e-Edition on Interactive White Boards
Included are basic lessons for an Elementary, Middle and Secondary classroom that can be utilized to introduce Language Arts and Social Studies activities.
►Middle School Social Studies Lesson Plan
►Middle and High School Language Arts Lesson Plan
►High School Social Studies Lesson Plan
►Elementary Social Studies Lesson Plan
►Elementary and Middle School Language Arts Lesson Plan


Common Core State Standard
SL.CCS.1/2/3/4 Grades 6-12: An essay of a current news event is provided for discussion to encourage participation, but also inspire the use of evidence to support logical claims using the main ideas of the article. Students must analyze background information provided about a current event within the news, draw out the main ideas and key details, and review different opinions on the issue. Then, students should present their own claims using facts and analysis for support.
FOR THE WEEK OF MAR. 26, 2012
'Etch A Sketch' remark by Romney campaign aide draws an image that's hard to erase


Props or symbols like the Etch A Sketch are forms of quick visual communication. What other images appear regularly at political events and in campaign ads? Can you spot one in a photo or video on the paper's website?

Find a presidential campaign news article. Does it mention any candidate besides Mitt Romney or President Obama?

Now look for political opinion content such as a column, editorial cartoon, reader letter or blog post.
Presidential politics is hardly playtime, but a familiar toy is a hot campaign topic. It started when a senior adviser to Mitt Romney, the virtually certain Republican nominee, was asked last week if primary season comments could backfire. "Well, I think he hit a reset button for the fall campaign," the aide said. "Everything changes. It's almost like an Etch A Sketch: You can kind of shake it up and we start all over again." That was widely seen as a harmful comparison "for a candidate with a history of some pretty severe flexibility on the issues," as Washington Post reporter Melinda Henneberger put it.
Rivals and commentators promptly pounced. "We don't need people who write their public policy in Etch A Sketch," Republican presidential hopeful Rick Santorum said Saturday. Newt Gingrich, another Republican in the nomination race, said: "If you're serious about changing Washington, D.C., you can't use an Etch A Sketch. You can't have a child's toy for a president." On CNN's website, politics blogger Michael Wolraich put it this way: "The Etch A Sketch perfectly captures voters' perception of Mitt Romney as an opportunistic politician anxious to redraw himself according to the political requirements of the moment, a man who leans left in Massachusetts and right in Mississippi."
The Ohio Art Co., which makes Etch A Sketch, naturally welcomes the prominent attention. Its stock market value more than doubled a day after the product hit the headlines and sales jumped dramatically as Americans were reminded of a classic toy that's been around since 1960. As for the possible political impact, that remains to be determined. "One sentence about an Etch a Sketch isn't going to decide whether Romney will be the Republican presidential nominee -- he almost certainly will -- or whether he can beat President Obama in the fall," campaign chronicler Chris Cillizza writes in the Washington Post. "But it's one more piece of evidence that Democrats will use to paint Romney as a politician's politician -- willing to say whatever he thinks the audience he's in front of wants to hear. And that's why it matters."

Romney says: "The issues I'm running on will be exactly the same. I'm running as a conservative Republican. I was a conservative governor. I will be running as a conservative Republican nominee. . . . The policies and the positions are the same." -- Mitt Romney, hours after adviser spoke March 21

Columnist says: "The aide's comment does speak to the fact that Romney will switch his position on anything, possibly including the number of states in the union, if he thinks it'll get him elected." -- Gail Collins, New York Times, March 24

Blogger says: "Pithy one-liners tend to fix themselves in our mental machinery far more easily than complex ideas. They capture a personality, a moment or an idea in a few compelling or amusing words." -- Michael Wolraich at CNN.com, March 23
Front Page Talking Points
is written by Alan Stamm for NIEonline.com, Copyright 2017
We welcome comments or suggestions for future topics:
Click here to Comment
Front Page Talking Points Archive
►Presidential swearing-in: Ceremonies, parade and dancing on a historic Friday in Washington, D.C.
►Fake news, Part 2: How to be a smart reader who isn't tricked by viral nonsense
►Fake news, Part 1: Made-up stories shared widely online can have a real impact, 2016 events show
►Energy and environment: Tribe wins North Dakota oil pipeline fight -- for now
►Donald Trump's media criticisms and provocative tweets push journalists to explore different coverage
►Fidel Castro, longtime leader of Cuba's Communist revolution, dies at age 90 in Havana
►Bargain-hunters will bolt from Thanksgiving tables to catch holiday gift sales
►These issues and plans are atop Donald Trump's agenda as our next president prepares to lead
►Election drama beyond the presidential race: Which party will have a U.S. Senate majority next term?
►World Series has extra drama as the Cubs and Indians each struggle to end many decades without a championship