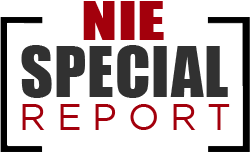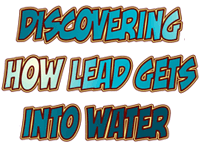 A new lesson from the Fighting With Food project guides middle and high school students through the chemistry of how metals get into water, the toxicity of lead, and how nutrition can help combat the health effects of lead exposure.
---
Complete Sixth Grade
Sustainability Curriculum
Publix Super Markets, Inc. has joined efforts with FPES (Florida Press Educational Services) to bring this program to sixth grade students. This FREE NIE Program will show your sixth grade students how to become responsible members of the planet, and to respect all of the resources that it has to offer.
Downloads:
►Flip Chart for Interactive White Boards
Note: Only classrooms with white boards will be able to run this file.
---
Lesson plans for use with the e-Edition on Interactive White Boards
Included are basic lessons for an Elementary, Middle and Secondary classroom that can be utilized to introduce Language Arts and Social Studies activities.
►Middle School Social Studies Lesson Plan
►Middle and High School Language Arts Lesson Plan
►High School Social Studies Lesson Plan
►Elementary Social Studies Lesson Plan
►Elementary and Middle School Language Arts Lesson Plan

Tundra - Clipping
Science Diarist Ted Schuur is in Alaska's northern latitudes, using ordinary garden clippers and canning jars to conduct cutting edge climate research.
-- Jun 24, 2016
---
Tundra - Finding a Sample
Climate change is having a significant impact on Alaska's tundra. And as frozen soils melt, the release of carbon may have a significant impact on our climate.
-- Jun 23, 2016
---
Climate Change - DNA
DNA from reptiles and amphibians can help researchers see how they these animals have adapted to past climate change.
-- Jun 22, 2016
---
Climate Change - Pushed Up the Mountain
In the highlands of Australia, animals trying to escape rising temperatures may soon have no place to go.
-- Jun 21, 2016
---
Climate Change - Extinction
Small changes in climate can have a large impact on the creatures living in Australia's Carbine Tableland.
-- Jun 20, 2016
---