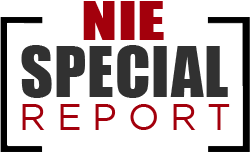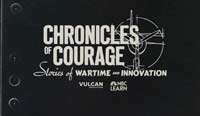 NBC Learn, in partnership with Paul G. Allen's Vulcan Productions, chronicles World War II history and the innovations behind the war's greatest aircraft.
---
Complete Sixth Grade
Sustainability Curriculum
Publix Super Markets, Inc. has joined efforts with FPES (Florida Press Educational Services) to bring this program to sixth grade students. This FREE NIE Program will show your sixth grade students how to become responsible members of the planet, and to respect all of the resources that it has to offer.
Downloads:
►Flip Chart for Interactive White Boards
Note: Only classrooms with white boards will be able to run this file.
---
Lesson plans for use with the e-Edition on Interactive White Boards
Included are basic lessons for an Elementary, Middle and Secondary classroom that can be utilized to introduce Language Arts and Social Studies activities.
►Middle School Social Studies Lesson Plan
►Middle and High School Language Arts Lesson Plan
►High School Social Studies Lesson Plan
►Elementary Social Studies Lesson Plan
►Elementary and Middle School Language Arts Lesson Plan

Hemp - A Much Regulated Plant 24Jan17
Can you guess the origin of the word "canvas"?
-- Jan 24, 2017
---
Hemp - Strong Fibers 23Jan17
Hempcrete, rope, canvas, absorbent bedding - just a few of the thousands of uses for this most versatile plant.
-- Jan 23, 2017
---
Emerald Ash Borer - Saving a Species 20Jan17
Natural enemies, resistant genotypes - all part of the effort to save our ash trees.
-- Jan 20, 2017
---
Seasonal Backyard Science - Insects 19Jan17
You can find springtails even in the winter!
-- Jan 19, 2017
---
BioDesign - Close Up 18Jan17
The inventor of the Macronaut finds inspiration in nature's details.
-- Jan 18, 2017
---