---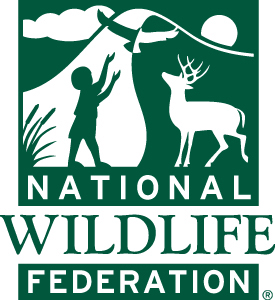 National Wildlife Federation focuses its conservation and education work in three major areas that will have the biggest impact on the future of America's wildlife:
Seeking solutions to global warming which poses a major threat to the nation's wildlife
Protecting and restoring wildlife habitat, especially habitats that provide a home for threatened and endangered species
Connecting children to nature for a nation of happier, healthier kids. These connections in early life will teach children to appreciate and respect the natural world so they can be good conservation stewards in the future.
---

Take a Wildlife Observation Hike
After you return indoors, share your experience and observations on the National Wildlife Federation website. Tell a story about your wildlife sightings on the special message board. Share your wildlife photos with the Wildlife Watch Flickr group.
Materials Needed:
Camera (optional)
Clipboard (optional)
Pencil
Sit-upon - a waterproof pad or small stool
Steps

Print out observation checklist
The wildlife observation checklist helps you focus your observational energy.

Consider doing your hike early in the morning or at dusk.
Wildlife are most active at these times, and if you are quiet, you might catch them before they find their hiding places for the day.

Move slowly and quietly.
There are lots of creatures, large and tiny, which you might observe on your hike - but only if you are quiet and careful.

One of the best places to see wildlife are wetlands.
Acre for acre, wetlands have the most genetic diversity of any habitat in North America, so if you want to see a wide variety of wildlife, start at your local wetland. If that's not possible, a local park, the school playground, and your own backyard are good places, too!

Bring a camera if you can.
It's excited to capture images of wildlife - and you might even be able to enter your photos in our National Wildlife photo contest

Observe plants on your wildlife observation hike also.
They are normally the easiest wildlife to photograph too!
---
Additional Lessons
---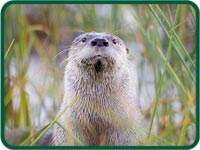 Habitat
Lessons designed to introduce students to concepts of ecology, habitat care and species identification.
---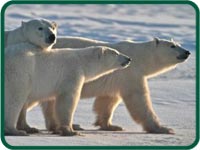 Ecosystems
Lessons that explore ecosystems within the United States.
Artic
Watersheds
---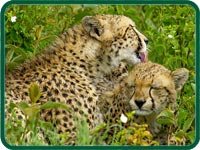 Wildlife
Lessons that introduce students to wildlife and wildlife behavior.
Amphibians and Reptiles
Birds and Butterflies
Endangered and At-Risk Species
Insects, Spiders & Invertebrates
Mammals
Fish
Pollinators
Marine Wildlife
Variety of Wildlife
---

National Wildlife Lesson Archives
Select a lesson below:
---
Distributed by NIEonline.com with permission
---
About the National Wildlife Federation
The National Wildlife Federation (NWF) is America's largest conservation organization, inspiring Americans to protect wildlife for our children's future. NWF programs educate and inspire people to protect wildlife and wildlife habitat. For more information: http://www.nwf.org/What-We-Do/Kids-and-Nature/Programs.aspx.