Common Core State Standard
SL.CCS.1/2/3/4 Grades 6-12: An essay of a current news event is provided for discussion to encourage participation, but also inspire the use of evidence to support logical claims using the main ideas of the article. Students must analyze background information provided about a current event within the news, draw out the main ideas and key details, and review different opinions on the issue. Then, students should present their own claims using facts and analysis for support.
FOR THE WEEK OF FEB. 27, 2012
President pushes Privacy Bill of Rights to let us protect online information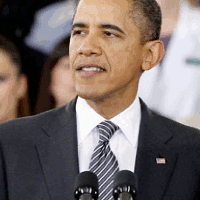 Look for any news report or commentary on a privacy issue in health care, personal finance, law enforcement or education.

Find a mention of social media in coverage or a link to one of the newspaper's online communities.

Is another presidential policy statement or action making news this week?
President Obama wants to assure we can control what information websites collect about us and how they use it. He's asking Congress to turn a 60-page Consumer Privacy Bill of Rights into federal law. Proposed safeguards also would also let people see and correct personal data collected by Internet companies, and require that companies protect sensitive information. "Consumers can't wait any longer for clear rules of the road that ensure their personal information is safe online," Obama said last week. "As the Internet evolves, consumer trust is essential." All European countries have online privacy laws, as do Canada, Australia and some South American nations.
The U.S. push comes as smart phones, tablet computers, mobile apps, Internet services and other tools track what we do online and where we go in real life. Companies also have new ways to collect and combine data on our interests and habits. Beginning this week, for instance, Google is merging data it gathers from email, video, social networking and other services when you're signed in with a Google account.
In a related move, leading Internet companies and online ad networks visited the White House last week to promise they'll comply when consumers use a Do Not Track option in most major web browsers. Google even will add a Do Not Track button to its Chrome browser. The online ad industry also pledged not to release any browsing data to employers or insurers. "The administration is encouraged by these commitments," a White House statement says.

President says: "Never has privacy been more important than today in the age of the Internet, the World Wide Web and smart phones." -- White House statement, Feb. 23

Skeptic says: "This is just a policy outline. . . .. Congress . . . isn't likely to touch it anytime soon." -- Keith Wagstaff, Techland blogger at Time magazine

Optimist says: "I'm optimistic that there will be enough major players cooperating that we'll see real successes in a few key areas. If we try to solve all of the privacy issues for the whole industry, we'll probably be arguing for the next 50 years." -- Jules Polonetsky, director of the Future of Privacy Forum
Front Page Talking Points
is written by Alan Stamm for NIEonline.com, Copyright 2016
We welcome comments or suggestions for future topics:
Click here to Comment
Front Page Talking Points Archive
►New space race: Two companies compete to offer Mars 'tourism' flights in coming decades
►A Nobel Prize salutes scientists who create tiny molecular devices -- 'the world's smallest machines'
►Washington's newest museum celebrates African American history and culture
►Face-to-face: Hillary Clinton and Donald Trump spar Monday in the first of three debates
►Climate change: Rising oceans already have a soggy impact in some coastal U.S. cities
►Protests on the Plains: Oil pipeline project near Indian reservation spurs demonstrations and legal fight
►New study of dogs' brains may change -- or confirm -- your view of their intelligence
►Evidence of an Earth-like planet sounds like science fiction, but isn't
►See what's fresh in styles, accessories and electronic learning for the new school year
►Catch 'em all: Pokémon Go is a viral summer craze that keeps growing