---
Learn to Teach With the E-Edition. It's Easy!
The Palm Beach Post e-edition is educational, efficient, and easy to use. It makes learning fun for students by reaching them where they live - in an increasingly digital world. And, it can be easy and fun for you, too. Check out our online teacher tutorial. It gives you step-by-step directions for using the e-edition tools. We'll even give you suggestions for learning activities that meet state standards. Easy! Educational! Efficient! A triple winner!
---
---
NIE Special Report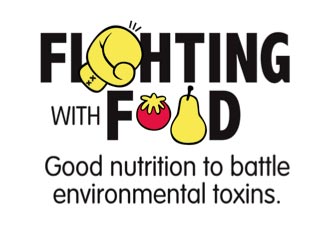 Did you know eating more calcium rich foods combats the effects of lead exposure? Or, that eating colorful fruits reduces the health impacts of low level PCB's found in the environment all around us?
The Fighting with Food project explores current biomedical research in nutrition and toxicology that shows how certain foods work to combat the health impacts of environmental toxicants and focuses on integrating this information with core physical and biological science standards on matter.
Materials include hands-on, guided inquiry investigations and student readings designed for middle and high school general science, chemistry, biology, and nutrition classes. In these investigations students will observe, collect, tabulate, and organize data, and then use their data to draw conclusions.
---
Daily Lessons from NIE
This calendar provides activities for every day of the school year with a subject specific focus for each day of the week: Monday - Language Arts, Tuesday - Social Studies, Wednesday - Math, Thursday - Science, and Friday - Themes that change monthly.
►
Click here to get the current monthly calendar
---
These Organizations Support Local Education
Welcome to NIE!
The Palm Beach Post's Newspapers In Education Department (NIE) provides teachers with e-Post, our electronic edition of the newspaper and with useful, interesting, and innovative curriculum to enhance learning. Teachers receive e-Post and curriculum at no cost to them thanks to the support of the community and local business sponsors. Teachers in Palm Beach, Martin, St. Lucie, Okeechobee, and Hendry Counties are eligible to receive e-Post in their classrooms. For more information email nie@pbpost.com or call 561-820-4648 or 1-800-432-7595 ext. 4648.
Register for the Winter 2014 Reading Series
Our newest reading series starts in February. This nine chapter series is called "Anna's Story" and will include a great teacher's guide. As always, there is no cost to register!
Online Extras
(Updated every Monday)
---

►Worldwide tributes honor Nelson Mandela, who rose from prisoner to president in South Africa

-- Front Page Talking Points Archive
---

Diversity, multiculturalism, worldwide events. You'll find plenty for classroom discussions in this listing of events.
---

►

South Africa's Nelson Mandela is dead at 95
Answer FIVE Geography questions each week based on major news events.
►
Archive of Geography quizzes
---

Electric cars redefine future of drag racing
►Discussion prompts & video archive.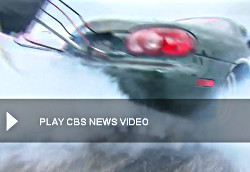 ---

Tap the wealth of information in your newspaper as a teaching tool:
---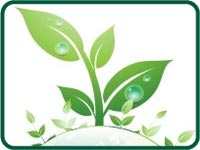 National Wildlife Federation's
Top Green Activities for Kids
Through its Eco-Schools USA program, NWF is helping educators integrate sustainable principles in their schools and curriculum.
Click here for some fun and rewarding project ideas to help green schools and homes!
---

This week's word in the news: EXPLOITATIVE
DEFINITION:
To use selfishly for one's own ends.
---
FOUND IN THE NEWS:
"That sounds like plain old exploitative slavery to me," Wright said, noting that inmates should have a choice about working and should be paid.
►The Palm Beach Post -- 12/09/2013
---

---
Track news stories around the world
---
Additional Resources for Your Classroom


Find over 300 resources that include teacher guides, student supplements, teacher training modules and so much more.