---
Learn to Teach With the E-Edition. It's Easy!
The Palm Beach Post e-edition is educational, efficient, and easy to use. It makes learning fun for students by reaching them where they live - in an increasingly digital world. And, it can be easy and fun for you, too. Check out our online teacher tutorial. It gives you step-by-step directions for using the e-edition tools. We'll even give you suggestions for learning activities that meet state standards. Easy! Educational! Efficient! A triple winner!
---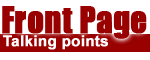 FOR THE WEEK OF APR 11, 2011
Congress eases back from edge of shutdown -- stay tuned to budget action this week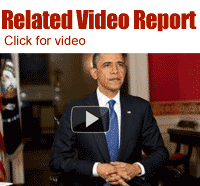 Find coverage of this week's 2012 budget discussions and preparations for Senate and House votes.

Look for an editorial, opinion page column or blog about the near-shutdown and budget process. Summarize the writer's viewpoint.

Now try to spot comments from ordinary citizens about elected officials in Washington. Look in news articles, at online comments or in letters to the editor.
Tension escalated last Friday in Washington, D.C., where the approach of a midnight deadline created movie-like drama. The real-life thriller involved numbers on paper, but the potential emergency was real. With little time to spare, congressional leaders accepted a compromise deal for $38.5 billion in spending cuts that should keep the federal government running through the rest of this budget year, which ends Sept. 30.
It was past midnight when the Senate and House passed a one-week spending bill early Saturday to finance operations while final 2012 budget details are clarified and voted on this week. If negotiations between Democrats and Republicans had failed, about 800,000 government employees would have been out of work for a while and many government services would have paused.
The deal, which President Obama discusses in the video below, came together after six weeks of budget work on Capitol Hill as each party virtually dared the other to let the government shut down. The final-stretch agreement was negotiated by the new Republican speaker of the House, John Boehner, and the Senate Democratic leader, Harry Reid. They met with the president for 90 minutes at the White House last Thursday, followed by four Obama-Boehner phone conversations the next day. "I don't like his [budget] legislation, but I like the way he is running the House," Reid said of the Republican speaker after a shutdown was averted.

President says: "Some of the cuts we agreed to will be painful. . . . And I would not have made these cuts in better circumstances." -- April 9

Republican leader says: "We are not going to roll over and sell out the American people like it's been done time and time again here in Washington. When we say we're serious about cutting spending, we're damn serious." -- Rep. John Boehner, speaker of the House, April 8

Columnist says: "This isn't government we're watching; this is junior high. . . . We're governed by self-absorbed, reckless children." -- Nicholas Kristoff, New York Times, April 10
Front Page Talking Points
is written by Felix Grabowski and Alan Stamm for NIEonline.com, Copyright 2013
We welcome comments or suggestions for future topics:
Click here to Comment
Front Page Talking Points Archive
►Federal safety board urges tougher drinking-and-driving cutoff limit to match other nations
►Northeast braces for noisy invasion: Flying cicada bugs return after hiding for 17 years
►U.S. military prison at Guantanamo, Cuba, remains a tricky problem for President Obama
►Doctors warn about serious health risks from 'The Cinnamon Challenge' video craze
►Earth Day on April 22 focuses attention on how we can protect the natural environment
►Thousands of past players take on the National Football League over brain injuries
►North Korean missile threats create concern and U.S. show of military force
►South Africa reflects on the huge legacy of Nelson Mandela, hospitalized at 94
►They come from space: NASA seeks money to spot and deflect risks from large asteroids
►This 'March Madness' basketball tournament season is special – the 75th in history