---
Additional Resources for Your Classroom


Find over 300 resources that include teacher guides, student supplements, teacher training modules and so much more.

Common Core State Standard
SL.CCS.1/2/3/4 Grades 6-12: An essay of a current news event is provided for discussion to encourage participation, but also inspire the use of evidence to support logical claims using the main ideas of the article. Students must analyze background information provided about a current event within the news, draw out the main ideas and key details, and review different opinions on the issue. Then, students should present their own claims using facts and analysis for support.
FOR THE WEEK OF JAN. 23, 2012
Congress retreats from Internet piracy bills after fierce outcry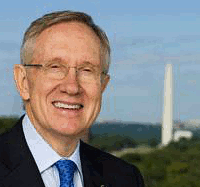 Look for any story mentioning online content, shopping or gaming.

Now see if you can find coverage or an ad featuring any other digital technology, such as smart phones, e-readers or music players.

Discuss or list ways that copyright law benefits online readers of this newspaper and its publisher.
Backers and critics of anti-piracy legislation escalated a policy fight last week over two bills that could bring sweeping changes to the Internet. The high-profile fight led Congress to delay action indefinitely instead of proceeding this week. The New York Times describes that abrupt retreat Friday as "a major defeat to the traditional media industry while emboldening a new breed of online political activists."
Similar proposals in the House and Senate, now set aside, would have let the Justice Department and copyright holders shut websites that sell counterfeit goods or violate copyright law by posting music, writing, videos or other original creative material without permission.
Supporters included publishers, movie studios, record labels, drug makers and other industries. They said the legislation -- the Stop Online Piracy Act (SOPA) and the Protect Intellectual Property Act (PIPA) -- would have protected consumers and brought more U.S. jobs by blocking bootlegged content and goods. Proponents argue that the bills targeted only rogue foreign websites aimed at U.S. consumers.
Critics, including President Obama, said the bills went too far. "Protect intellectual property, but don't threaten an open Internet," the White House tweeted from @BarackObama. Opponents also included free speech advocates and Internet companies, many of which posted strong calls to action last Wednesday. Google collected 4.5 million online petition signatures. Wikipedia and other sites protested by blocking full access for a day.

Congressman says: "The [House Judiciary] Committee remains committed to finding a solution to the problem of online piracy that protects American intellectual property and innovation." -- Chairman Lamar Smith, R-Texas, last Friday

Senator says: "The way citizens communicate with their government is never going to be the same." -- Sen. Ron Wyden, D-Oregon

Author says: "Our opposition has become so extreme that we are doing more harm than good to our own cause. Those rare tech companies that have come out in support of SOPA are not merely criticized, but barred from industry events and subject to boycotts. We, the keepers of the flame of free speech, are banishing people for their speech." -- Jaron Lanier, Microsoft researcher who wrote You Are Not a Gadget: A Manifesto
Front Page Talking Points
is written by Alan Stamm for NIEonline.com, Copyright 2017
We welcome comments or suggestions for future topics:
Click here to Comment
Front Page Talking Points Archive
►President's budget starts debate over proposed military boost and deep cuts elsewhere
►March Madness: Being a college basketball fan can be contagious this time of year
►'Hidden Figures,' a hit film about NASA pioneers, is entertainment that educates and inspires
►The president's team: Six cabinet seats remain empty more than a month after Trump took office
►A big U.S. employment challenge comes from automation, not just foreign competition
►High school students value First Amendment safeguards on speech and media, survey shows
►Supreme Court nominee Neil Gorsuch awaits Senate review and confirmation vote
►Trump temporarily bans all refugees, plus citizens from 7 nations with Muslim majorities
►Climate data from 2016 shows need to reduce fossil fuel emissions, experts say
►Presidential swearing-in: Ceremonies, parade and dancing on a historic Friday in Washington, D.C.