---
Additional Resources for Your Classroom


Find over 300 resources that include teacher guides, student supplements, teacher training modules and so much more.

Common Core State Standard
SL.CCS.1/2/3/4 Grades 6-12: An essay of a current news event is provided for discussion to encourage participation, but also inspire the use of evidence to support logical claims using the main ideas of the article. Students must analyze background information provided about a current event within the news, draw out the main ideas and key details, and review different opinions on the issue. Then, students should present their own claims using facts and analysis for support.
FOR THE WEEK OF MAR. 12, 2012
With 68 teams picked, March Madness will bounce through the rest of this month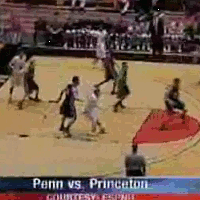 Select a NCAA Tournament article of interest and tell why you picked it.

Like the Super Bowl, the tournament has an impact beyond sports. Find March Madness coverage in other sections, such as business, entertainment or lifestyle.

It can be tough for a new fan to understand tournament jargon. Are most reports today clear? Are details explained and any unfamiliar terms defined?
College basketball "madness" begins Tuesday with first-round elimination games in the NCAA men's basketball tournament -- a three-week ritual that fills social media, conversations, office betting pools and arenas in each region of the county. "March Madness is our annual endurance test to see how many hours of college basketball one nation can watch on TV," Greg Connors wrote Sunday in the Buffalo News. Every game is available, in high definition, on either CBS, TBS, TNT or truTV -- plus via online streaming, of course.
Thirty-one Division I teams gained automatic spots in the tournament by winning their conference titles this past weekend or earlier. Harvard, which got in that way this time, is making its first appearance in 66 years. (See video below.) A NCAA committee Sunday night announced at-large selections for 37 more teams. Excitement is generated partly by rooting for local or home state teams, or schools attended by friends or family members. Interest also flows from the live-action drama of underdog triumphs and long-shot victories at the final buzzer. With 33 games, a David-beats-Goliath surprise happens most years.
The madness, as it's called, culminates with Final Four semifinal and final games that begin March 31 at the Mercedes-Benz Superdome in New Orleans, home of the NFL's Saints. The NCAA women's tournament, with selections announced Monday, runs through an April 1-3 championship series in Denver. Off the court, the tournament is a big business, generating more than 95 percent of yearly revenue for the National Collegiate Athletic Association from broadcast rights, a share of ticket fees, sponsorships and merchandise sales.

Blogger says: "An amazing aspect of the tournament is the upsets that catch everyone off-guard and shock the sport. Nothing feels quite like watching a No. 1 seed lose in the first round." -- Donald Wood, BleacherReport.com columnist

Player says: "People I didn't know were stopping to congratulate me. My teachers were sending me emails asking about the NCAA tournament." -- Oliver McNally, Harvard senior and team co-captain

What are brackets? The NCAA pairs teams against each other in the tournament's opening rounds based on their records this season and other factors. Those pairings, displayed on a chart printed and posted by newspapers, are known as brackets. This year's were revealed Sunday night.
Front Page Talking Points
is written by Alan Stamm for NIEonline.com, Copyright 2017
We welcome comments or suggestions for future topics:
Click here to Comment
Front Page Talking Points Archive
►President's budget starts debate over proposed military boost and deep cuts elsewhere
►March Madness: Being a college basketball fan can be contagious this time of year
►'Hidden Figures,' a hit film about NASA pioneers, is entertainment that educates and inspires
►The president's team: Six cabinet seats remain empty more than a month after Trump took office
►A big U.S. employment challenge comes from automation, not just foreign competition
►High school students value First Amendment safeguards on speech and media, survey shows
►Supreme Court nominee Neil Gorsuch awaits Senate review and confirmation vote
►Trump temporarily bans all refugees, plus citizens from 7 nations with Muslim majorities
►Climate data from 2016 shows need to reduce fossil fuel emissions, experts say
►Presidential swearing-in: Ceremonies, parade and dancing on a historic Friday in Washington, D.C.