---
Learn to Teach With the E-Edition. It's Easy!
The Palm Beach Post e-edition is educational, efficient, and easy to use. It makes learning fun for students by reaching them where they live - in an increasingly digital world. And, it can be easy and fun for you, too. Check out our online teacher tutorial. It gives you step-by-step directions for using the e-edition tools. We'll even give you suggestions for learning activities that meet state standards. Easy! Educational! Efficient! A triple winner!
---
e-Post is a great source for Informational Text.
Sign in or register below.
---
NIE Special Report

Back by popular demand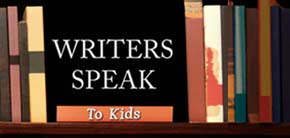 Children's book authors share their writing experience to help students learn more about the craft and techniques of creative writing.
---
Daily Lessons from NIE
This calendar provides activities for every day of the school year with a subject specific focus for each day of the week: Monday - Language Arts, Tuesday - Social Studies, Wednesday - Math, Thursday - Science, and Friday - Themes that change monthly.
►
Click here to get the current monthly calendar
---
These Organizations Support Local Education
Welcome to NIE!
The Palm Beach Post's Newspapers In Education Department (NIE) provides teachers with e-Post, our electronic edition of the newspaper and with useful, interesting, and innovative curriculum to enhance learning. Teachers receive e-Post and curriculum at no cost to them thanks to the support of the community and local business sponsors. Teachers in Palm Beach, Martin, St. Lucie, Okeechobee, and Hendry Counties are eligible to receive e-Post in their classrooms. For more information email nie@pbpost.com or call 561-820-4648 or 1-800-432-7595 ext. 4648.
New NIE Programs for Fall 2014
Check out our listing of new NIE Fall 2014 programs. For each registered program, you will receive either student supplements delivered to your school or story chapters e-mailed to you. You will also have access to e-Post in order to complete student activities. THERE IS NO COST TO REGISTER.
►Click here to order FREE curriculum and electronic newspapers for your classroom.
Online Extras
(Updated every Monday)
---

►Federal agency warns about health risk of Alert Energy and other pure caffeine products

-- Front Page Talking Points Archive
---

Diversity, multiculturalism, worldwide events. You'll find plenty for classroom discussions in this listing of events.
---

►

Mexico restricts soft drink TV ads to fight obesity
Answer FIVE Geography questions each week based on major news events.
►
Archive of Geography quizzes
---

Colorado River drying up at alarming rate
►Discussion prompts & video archive.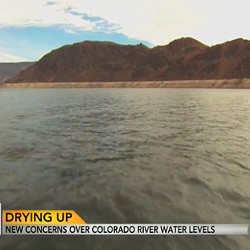 ---

Tap the wealth of information in your newspaper as a teaching tool:
---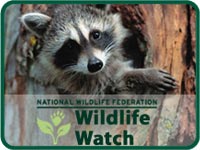 Become a Wildlife Watch Treasure Hunter
National Wildlife Federation's Wildlife Watch is a national, nature-watching program created for people of all ages. Through the program, you'll gain first hand experience with plants and animals in their natural environment and share details that help National Wildlife Federation track the health and behavior of wildlife and plant species nationwide. In return, the Wildlife Watch website keeps you up-to-date on wildlife news and facts, and new ideas for attracting wildlife to your backyard and community.
---

This week's word in the news: FRACKING
DEFINITION:
An abbreviated and altered term for hydraulic fracturing, which is the process of injecting a high-pressure fluid (usually water mixed with sand and "trade secret" chemicals) into subterranean rocks to force open existing fissures and extract oil or gas.
---
FOUND IN THE NEWS:
A new campaign ad that features the "Flat Earth Discussion Group," cheese by-products and a man with a sock puppet takes a humorous look at Colorado's fracking battle, but some voters aren't laughing.
►The Denver Post -- 07/28/2014
---

---
Track news stories around the world
---
Additional Resources for Your Classroom


Find over 300 resources that include teacher guides, student supplements, teacher training modules and so much more.