---
Learn to Teach With the E-Edition. It's Easy!
The Palm Beach Post e-edition is educational, efficient, and easy to use. It makes learning fun for students by reaching them where they live - in an increasingly digital world. And, it can be easy and fun for you, too. Check out our online teacher tutorial. It gives you step-by-step directions for using the e-edition tools. We'll even give you suggestions for learning activities that meet state standards. Easy! Educational! Efficient! A triple winner!
---
Daily Science Webcasts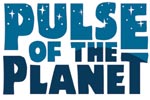 Ice - Flakes and Frost (Memorial Program)
How is it that every snowflake is unique? It's all in the fall! -- Jan 15, 2013
---
Ice - Sounds of Ice (Memorial Program)
Listen to some of the unexpected sounds of winter. -- Jan 14, 2013
---
Ice - Freezing Lakes (Memorial Program)
The unusual way that water freezes allows fish and other aquatic life to survive the winter months. -- Jan 11, 2013
---
Ice - Comets (Memorial Program)
To find the source of life on earth, some say we should look to the skies. -- Jan 10, 2013
---
Rethinking Water
Can nature teach us sustainable ways to filter our wastewater? -- Jan 9, 2013
---
Each weekday, Pulse of the Planet provides a two-minute sound portrait of Planet Earth, tracking the rhythms of nature, culture and science worldwide and blending interviews and extraordinary natural sound.
►Get more info.
Distributed by NIEonline.com.