Welcome to Newspapers in Education!
Newspapers in Education is an exciting interactive program that engages students in learning by providing them with daily copies of the San Angelo Standard Times.
For more info and to start getting newspapers delivered to your classroom click here to sign-up online.
Or call Britni Bird at (325) 659-8339.
Sponsorship Information: Click here to view the sponsors in our Classroom Literary Support Program
---
Online Extras
(Updated every Monday)
---
Audio
Daily Science Webcasts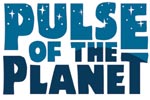 Science Frontiers - Dark Energy
If we could harness it in some way, could dark energy be used as a power source?
Play Audio
-- Dec 5, 2013
---

Tap the wealth of information in your newspaper as a teaching tool:
---

Diversity, multiculturalism, worldwide events. You'll find plenty for classroom discussions in this listing of events.
---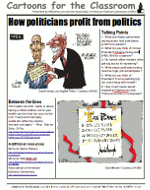 ---
Classroom Caption Contest!
►Win a book by creating a caption for this week's lesson
This week's lesson:
Borrowing a classic for a new message
►
Download the lesson
►
Archive of past lessons
►
Teacher comments
---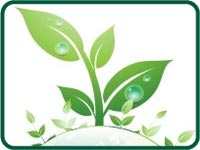 National Wildlife Federation's
Top Green Activities for Kids
Through its Eco-Schools USA program, NWF is helping educators integrate sustainable principles in their schools and curriculum.
Click here for some fun and rewarding project ideas to help green schools and homes!
NIE Special Report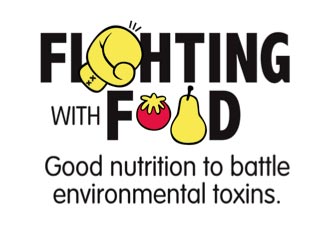 Did you know eating more calcium rich foods combats the effects of lead exposure? Or, that eating colorful fruits reduces the health impacts of low level PCB's found in the environment all around us?
The Fighting with Food project explores current biomedical research in nutrition and toxicology that shows how certain foods work to combat the health impacts of environmental toxicants and focuses on integrating this information with core physical and biological science standards on matter.
Materials include hands-on, guided inquiry investigations and student readings designed for middle and high school general science, chemistry, biology, and nutrition classes. In these investigations students will observe, collect, tabulate, and organize data, and then use their data to draw conclusions.
---

►

Central African Republic is on the verge of genocide
Answer FIVE Geography questions each week based on major news events.
►
Archive of Geography quizzes
---

Man with Alzheimer's killed after being mistaken for burglar
►Discussion prompts & video archive.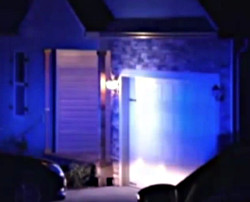 ---

►Ancient comet that circled the sun could create a bright sky show here

---

This week's word in the news: LAMENT
DEFINITION:
To express grief for or about; mourn. To regret deeply; deplore.
---
FOUND IN THE NEWS:
The longtime Waco merchant laments that holiday shopping seems to begin earlier each year, blurring the line between a day off with the family and Black Friday doorbuster sales.
►The Waco Tribune-Herald -- 12/02/2013
---