Newspapers in Education is an exciting interactive program that engages students in learning by providing them with daily copies of the San Angelo Standard Times.
Audio
Daily Science Webcasts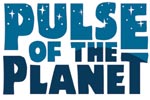 Tully Ice Harvest - Prepare
Every year at this time, folks in Tully, New York, harvest ice out of a frozen lake the old-fashioned way, with horsepower and antique tools.
Play Audio
-- Mar 2, 2015
---

Tap the wealth of information in your newspaper as a teaching tool:
---

Diversity, multiculturalism, worldwide events. You'll find plenty for classroom discussions in this listing of events.
---