NIE Special Report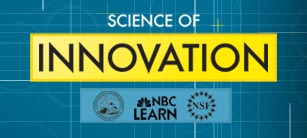 Whether its from the simple desire to help others, our environment, or our way of life, innovation is a process that begins with imagination and results in the creation of something of value for society. NBC Learn, in collaboration with the National Science Foundation, the U.S. Patent and Trademark Office and the National Science Teachers Association, explores the process of innovations in this compelling 11-week video series.
---

►

Finland is the best country for mothers, report says
Answer FIVE Geography questions each week based on major news events.
►
Archive of Geography quizzes
---

CO2 Levels Reach Record High, Scientists Concerned
►Discussion prompts & video archive.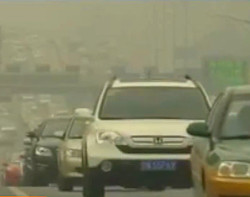 ---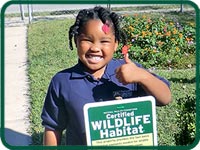 May is Garden for Wildlife Month!
Plant a Schoolyard Garden at Your School
To help reconnect today's children to the outdoors, National Wildlife Federation assists schools in developing outdoor classrooms called Schoolyard Habitats®, where educators and students learn how to attract and support local wildlife.
These wildlife habitats become places where students not only learn about wildlife species and ecosystems, but also outdoor classrooms where they hone their academic skills and nurture their innate curiosity and creativity.
---
NIE Institute Educational Resources
As an NIE subscriber, you can access a wealth of free educational resources available through our membership in the national NIE Institute. All are appropriate for classroom instruction when used with the electronic or print edition of The Star-Ledger.
►Visit our NIE Institute page for these topics:
Art
Careers
Character Education
Critical Thinking Skills & Gifted
Diversity & Multicultural Literacy
Elementary & Middle School
ESL & Spanish Bilingual - Black & Hispanic Heritage
Financial Literacy Supplements
First Amendment
General Educational Development
Health, Nutrition, Fitness
Homeland Security, Crime, & Online Safety
Journalism & Press Freedom


Language Arts & Literacy
Life Skills
Math, Science, Tech & Environment
Media Literacy
Multi-Curricular & Miscellaneous
Multiple Intelligences
NIE Instructional Calendar
NIE Miscellaneous
Safety & Anti-Drug & Alcohol Awareness
Social Studies, Govt., Civics
Sports
Study Skills & College Prep
Women's Studies

---

Tap the wealth of information in your newspaper as a teaching tool:
---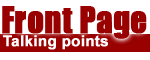 ►Northeast braces for noisy invasion: Flying cicada bugs return after hiding for 17 years

-- Front Page Talking Points Archive
---

Diversity, multiculturalism, worldwide events. You'll find plenty for classroom discussions in this listing of events.
---