Weekly Features (Updated every Monday)
---

Tap the wealth of information in your newspaper as a teaching tool:
---
Audio
Daily Science Webcasts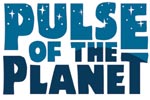 Cybersecurity - Hacker to Defender
"The school administrator gave me my own network to play with in class so I would leave her network alone."
Play Audio
-- Dec 7, 2016
---
---

►Donald Trump's media criticisms and provocative tweets push journalists to explore different coverage

-- Front Page Talking Points Archive
---

Diversity, multiculturalism, worldwide events. You'll find plenty for classroom discussions in this listing of events.
---

►

Netherlands and Belgium trade land
Answer FIVE Geography questions each week based on major news events.
►
Archive of Geography quizzes
---

---