Weekly Features (Updated every Monday)
---

Tap the wealth of information in your newspaper as a teaching tool:
---
Audio
Daily Science Webcasts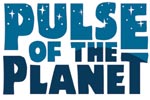 Big Horn Sheep - Tracking
Field biologist Janene Colby tracks Big Horn Sheep in the sweltering heat of Anza-Borrego Desert State Park.
Play Audio
-- Sep 23, 2016
---
---

►Climate change: Rising oceans already have a soggy impact in some coastal U.S. cities

-- Front Page Talking Points Archive
---

Diversity, multiculturalism, worldwide events. You'll find plenty for classroom discussions in this listing of events.
---

►

Philippines president accused of hiring hit men
Answer FIVE Geography questions each week based on major news events.
►
Archive of Geography quizzes
---

---