Weekly Features (Updated every Monday)
---

Tap the wealth of information in your newspaper as a teaching tool:
---
Audio
Daily Science Webcasts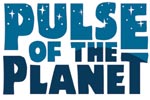 BioDesign - Enviro-Friendly Solutions 16Jan17
Could we replace things like luminescent paint with new products inspired by nature?
Play Audio
-- Jan 16, 2017
---
---

►Presidential swearing-in: Ceremonies, parade and dancing on a historic Friday in Washington, D.C.

-- Front Page Talking Points Archive
---

Diversity, multiculturalism, worldwide events. You'll find plenty for classroom discussions in this listing of events.
---

►

Czechs ready for fake news ahead of elections
Answer FIVE Geography questions each week based on major news events.
►
Archive of Geography quizzes
---

---