Weekly Features (Updated every Monday)
---

Tap the wealth of information in your newspaper as a teaching tool:
---
Audio
Daily Science Webcasts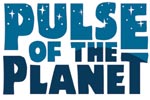 Tracker - Pressure Releases
Every footprint contains an intricate map of the creature who made it.
Play Audio
-- Sep 27, 2016
---
---

►Face-to-face: Hillary Clinton and Donald Trump spar Monday in the first of three debates

-- Front Page Talking Points Archive
---

Diversity, multiculturalism, worldwide events. You'll find plenty for classroom discussions in this listing of events.
---

►

Bomb threat empties schools across Canada's Prince Edward Island
Answer FIVE Geography questions each week based on major news events.
►
Archive of Geography quizzes
---

---