Common Core State Standard
SL.CCS.1/2/3/4 Grades 6-12: An essay of a current news event is provided for discussion to encourage participation, but also inspire the use of evidence to support logical claims using the main ideas of the article. Students must analyze background information provided about a current event within the news, draw out the main ideas and key details, and review different opinions on the issue. Then, students should present their own claims using facts and analysis for support.
FOR THE WEEK OF APR 11, 2011
Congress eases back from edge of shutdown -- stay tuned to budget action this week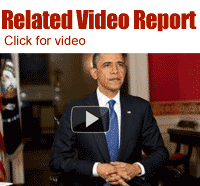 Find coverage of this week's 2012 budget discussions and preparations for Senate and House votes.

Look for an editorial, opinion page column or blog about the near-shutdown and budget process. Summarize the writer's viewpoint.

Now try to spot comments from ordinary citizens about elected officials in Washington. Look in news articles, at online comments or in letters to the editor.
Tension escalated last Friday in Washington, D.C., where the approach of a midnight deadline created movie-like drama. The real-life thriller involved numbers on paper, but the potential emergency was real. With little time to spare, congressional leaders accepted a compromise deal for $38.5 billion in spending cuts that should keep the federal government running through the rest of this budget year, which ends Sept. 30.
It was past midnight when the Senate and House passed a one-week spending bill early Saturday to finance operations while final 2012 budget details are clarified and voted on this week. If negotiations between Democrats and Republicans had failed, about 800,000 government employees would have been out of work for a while and many government services would have paused.
The deal, which President Obama discusses in the video below, came together after six weeks of budget work on Capitol Hill as each party virtually dared the other to let the government shut down. The final-stretch agreement was negotiated by the new Republican speaker of the House, John Boehner, and the Senate Democratic leader, Harry Reid. They met with the president for 90 minutes at the White House last Thursday, followed by four Obama-Boehner phone conversations the next day. "I don't like his [budget] legislation, but I like the way he is running the House," Reid said of the Republican speaker after a shutdown was averted.

President says: "Some of the cuts we agreed to will be painful. . . . And I would not have made these cuts in better circumstances." -- April 9

Republican leader says: "We are not going to roll over and sell out the American people like it's been done time and time again here in Washington. When we say we're serious about cutting spending, we're damn serious." -- Rep. John Boehner, speaker of the House, April 8

Columnist says: "This isn't government we're watching; this is junior high. . . . We're governed by self-absorbed, reckless children." -- Nicholas Kristoff, New York Times, April 10
Front Page Talking Points
is written by Felix Grabowski and Alan Stamm for NIEonline.com, Copyright 2017
We welcome comments or suggestions for future topics:
Click here to Comment
Front Page Talking Points Archive

President's budget starts debate over proposed military boost and deep cuts elsewhere

March Madness: Being a college basketball fan can be contagious this time of year

'Hidden Figures,' a hit film about NASA pioneers, is entertainment that educates and inspires

The president's team: Six cabinet seats remain empty more than a month after Trump took office

A big U.S. employment challenge comes from automation, not just foreign competition

High school students value First Amendment safeguards on speech and media, survey shows

Supreme Court nominee Neil Gorsuch awaits Senate review and confirmation vote

Trump temporarily bans all refugees, plus citizens from 7 nations with Muslim majorities

Climate data from 2016 shows need to reduce fossil fuel emissions, experts say

Presidential swearing-in: Ceremonies, parade and dancing on a historic Friday in Washington, D.C.

Complete archive