Online Extras
(Updated every Monday)
Put the Times Record News to work in your classroom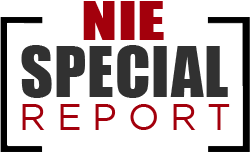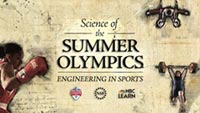 NBC Learn and NBC Sports, in partnership with the National Science Foundation, explore the engineering and technology helping athletes maximize their performance at the Olympic Games.
---


UN admits role in Haiti cholera epidemic
Answer FIVE Geography questions each week based on major news events.

Archive of Geography quizzes
---

---


See what's fresh in styles, accessories and electronic learning for the new school year

-- Front Page Talking Points Archive
---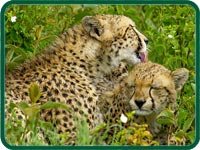 The National Wildlife Federation lesson plans are designed to introduce students to life science, ecology, wildlife biology, scientific identification and observation. All lesson plans are aligned to the National Science Education Standards and organized by grade level.


Was tale dumb, disgraceful, or both?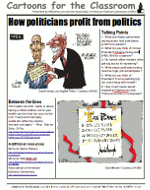 Download the lesson
---

Tap the wealth of information in your newspaper as a teaching tool:
---

Diversity, multiculturalism, worldwide events. You'll find plenty for classroom discussions in this listing of events.

Get This Week in History
---
Throughout this school year, PARADE Classroom will be targeting up to six features that provide poignant life lessons for high school students. Be sure to check them out!
Get the lessons here:

Cyberspace Safety


9/11 Lessons and Legacies


Keeping America Free

---
Audio
Daily Science Webcasts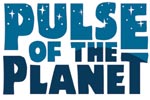 Narwhals - Dance of a Thousand Whales
Picture yourself sporting an eight foot tusk - and trying to dance.
Play Audio
-- Aug 24, 2016

This week's word in the news: SUPERIMPOSE
DEFINITION:
To lay or place (something) on or over something else.
---
FOUND IN THE NEWS:
Harris praised the Clinton campaign's use of Snapchat, a youth-oriented social media platform that campaign staffers have used to troll Republican critics -- in one case using the app's face-swapping feature to superimpose on Trump the face of Ronald Reagan, who as California governor legalized abortion, as Trump declared that women should be punished for getting abortions.


The San Jose Mercury News -- 08/22/2016
---