Online Extras
(Updated every Monday)
Put the Times Record News to work in your classroom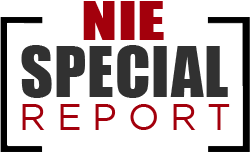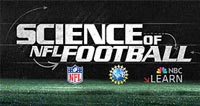 Think you know football? Ok, what's a prolate spheroid? This 10-part video series focuses on the science behind NFL football.
---


Bomb threat empties schools across Canada's Prince Edward Island
Answer FIVE Geography questions each week based on major news events.

Archive of Geography quizzes
---

---


Face-to-face: Hillary Clinton and Donald Trump spar Monday in the first of three debates

-- Front Page Talking Points Archive
---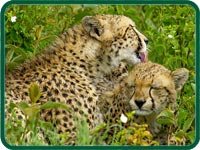 The National Wildlife Federation lesson plans are designed to introduce students to life science, ecology, wildlife biology, scientific identification and observation. All lesson plans are aligned to the National Science Education Standards and organized by grade level.


Health becomes a campaign issue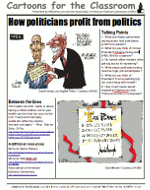 Download the lesson
---

Tap the wealth of information in your newspaper as a teaching tool:
---

Diversity, multiculturalism, worldwide events. You'll find plenty for classroom discussions in this listing of events.

Get This Week in History
---
Throughout this school year, PARADE Classroom will be targeting up to six features that provide poignant life lessons for high school students. Be sure to check them out!
Get the lessons here:

Cyberspace Safety


9/11 Lessons and Legacies


Keeping America Free

---
Audio
Daily Science Webcasts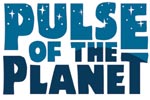 Big Horn Sheep - Finding
Big Horn Sheep spend the first several months of their lamb's life high up on rock canyon ledges before finally coming down for water.
Play Audio
-- Sep 26, 2016

This week's word in the news: SKYROCKETING
DEFINITION:
To rise rapidly and suddenly.
---
FOUND IN THE NEWS:
The Bay Area's wages are getting higher, far outpacing most of the country, but more residents are finding their paychecks can't keep up with the region's skyrocketing cost of living.


The San Jose Mercury News -- 09/26/2016
---