Newspapers In Education is a national program that promotes literacy through the use of the daily newspaper as an instructional aid in the classroom. The Waco Tribune-Herald partners with educators and local businesses to encourage literacy, to broaden students' community and global perspectives and to equip area teachers with a powerful tool for teaching at no cost to the teachers or schools.
Reminder!
VERIFY YOUR PAPERS
Teachers, please remember to verify delivery of your newspapers every semester. NIE is audited annually and must have a verification form on file each semester for every teacher.

Click here to verify that you received your newspapers
Newspaper tours
Tours of the newspaper museum are also available for school groups of 20 or fewer and no younger than eight years of age. The tours are free of charge.
Curriculum notebooks
Curriculum notebooks in the areas of reading/writing, mathematics, science, and social studies are available to teachers for $25 each. The lessons are correlated to the TAKS objectives.
---
Audio
Daily Science Webcasts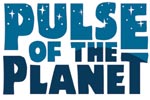 Honeybees - Mites
Predatory insect mites are infecting honeybee hives, but pesticides used to control the mites just might be making things worse!
Play Audio
-- Sep 2, 2014
---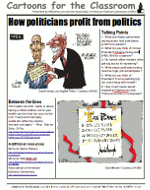 The Cartoons for the Classroom Caption Contest will return in September!
This week's lesson:
President criticized over vacation
►
Download the lesson
►
Archive of past lessons
►
Teacher comments
---

Diversity, multiculturalism, worldwide events. You'll find plenty for classroom discussions in this listing of events.
---
Online Extras
(Updated every Monday)
Put the Tribune-Herald to work in your classroom
NIE Special Report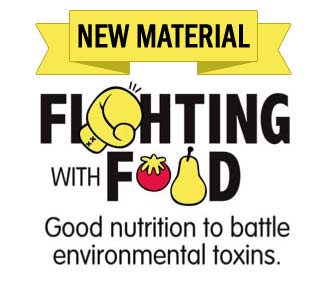 Who doesn't like to eat?
Turn the fun of food into a great science experience to start off the school year using a new science content reading Is there a gene for liking broccoli? and an accompanying activity Taste this!
---

California Passes Plastic Bag Ban
►Discussion prompts & video archive.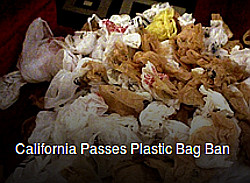 ---

This week's word in the news: RENDITION
DEFINITION:
An interpretation, as of a role or a piece of music.
---
FOUND IN THE NEWS:
Lizbet Martínez, the Cuban rafter girl who warmed the hearts of U.S. Coast Guard officers and many others across the nation 20 years ago with her rendition of The Star-Spangled Banner, still has the violin that made her famous.
►The Miami Herald -- 09/01/2014
---

---