Newspapers In Education is a national program that promotes literacy through the use of the daily newspaper as an instructional aid in the classroom. The Waco Tribune-Herald partners with educators and local businesses to encourage literacy, to broaden students' community and global perspectives and to equip area teachers with a powerful tool for teaching at no cost to the teachers or schools.
Reminder!
VERIFY YOUR PAPERS
Teachers, please remember to verify delivery of your newspapers every semester. NIE is audited annually and must have a verification form on file each semester for every teacher.

Click here to verify that you received your newspapers
Newspaper tours
Tours of the newspaper museum are also available for school groups of 20 or fewer and no younger than eight years of age. The tours are free of charge.
Curriculum notebooks
Curriculum notebooks in the areas of reading/writing, mathematics, science, and social studies are available to teachers for $25 each. The lessons are correlated to the TAKS objectives.
---
Audio
Daily Science Webcasts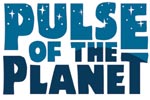 Glaciers - Breaking Up
A loud splash catches the attention of researchers atop a glacier.
Play Audio
-- Apr 24, 2015
---
Online Extras
(Updated every Monday)
Put the Tribune-Herald to work in your classroom
---

This week's word in the news: BREACH
DEFINITION:
An opening, tear, or rupture. A violation or infraction.
---
FOUND IN THE NEWS:
Massive data breaches at retailers like Home Depot and Target are finally pushing credit card issuers to adopt the technology known as "chip and PIN" which is much more secure than the magnetic swipe strips used in the United States.
►The Boston Globe -- 04/20/2015
---

---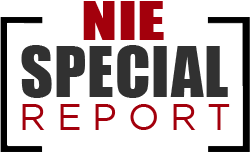 New materials from Miami University's Fighting With Food project focuses on the process of inquiry and helps teachers engage their students in the topic of toxicants and the role nutrient dense foods in helping to combat their effects with a new graphic story style format.
---