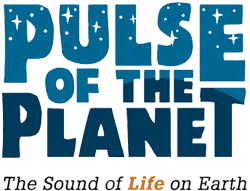 ---
Elephants and Ivory
Famed anthropologist and conservationist Richard Leakey unveils his strategy to protect Kenya's elephants. This archival program is part of our 30th anniversary celebration.
-- Aug 16, 2018
---
A World-Class Gathering
The yearly migration of Sand Hill Cranes brings half a million birds to roost in Nebraska's Platte River.
-- Aug 15, 2018
---
Calling All Frogs!
A montage of vocalizations from around the world - and their variety will surprise you.
-- Aug 14, 2018
---
Disappearing Frogs - It's No Magic Trick
Are amphibians barometers of environmental change?
-- Aug 13, 2018
---
Secrets of Bird Banding
Tracking avian populations on Block island.
-- Aug 10, 2018
---