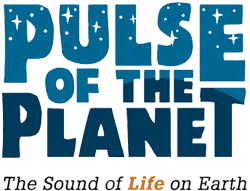 ---
Greek Orthodox Easter - Touchstone to a Culture
For Greeks throughout the world, Easter Sunday is the most important holiday of the year.
-- Apr 26, 2019
---
Greek Orthodox Easter
In the Eastern Orthodox tradition, this is Holy Week, culminating in Easter Sunday.
-- Apr 25, 2019
---
Easter on Mt. Athos
Mt. Athos, in Greece, has been home to Greek Orthodox monks for thousands of years.
-- Apr 24, 2019
---
Earth Day - The Pledge
Denis Hayes, chairman of Earth Day 1990, believes that it's time for people to integrate environmental values throughout their whole lives. An archival program.
-- Apr 23, 2019
---
Earth Day - The Green Decade
The founder of Earth Day outlines participatory events around the world. An archival program
-- Apr 22, 2019
---