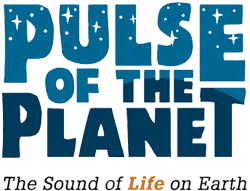 ---
Persian New Year's
Noruz means "new day" and it's celebrated with new clothes, gift-giving and bonfires.
-- Mar 20, 2019
---
The Amazing Sage Grouse
The strange sounds of the male Sage Grouse are matched only by its equally odd reproductive behavior.
-- Mar 19, 2019
---
Grafting Season
For apple tree growers, there's a brief period of time between winter and spring upon which their whole future crop depends.
-- Mar 18, 2019
---
Cloning Apples the Old Fashioned Way
For some farmers, it's the best way to ensure that their favorite crops come back year after year.
-- Mar 15, 2019
---
The Human Side of Natural Selection
Long before biotechnology, farmers have sought ways to bring predictability to their ever-changing crops.
-- Mar 14, 2019
---