---

►

Millions flushed away in Switzerland
Answer FIVE Geography questions each week based on major news events.
►
Archive of Geography quizzes
---

►'What Happened:' Hillary Clinton revisits Campaign '16 in her book and national tour

-- Front Page Talking Points Archive
---

Diversity, multiculturalism, worldwide events. You'll find plenty for classroom discussions in this listing of events.
Audio
Daily Science Webcasts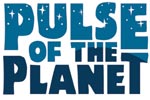 Daily Science Audio webcasts: An exclusive partnership with Pulse of the Planet, updated daily with two-minute sound portraits of Planet Earth. Tracking the rhythms of nature, culture and science worldwide, blending interviews with extraordinary natural sounds.
---