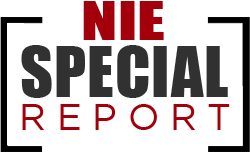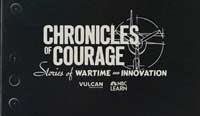 10 new videos and lessons
This 2nd installment completes the 20-part series and continues the exploration of aviation technology and the social impact of war on our nation and the world.
---
Complete Sixth Grade
Sustainability Curriculum
Publix Super Markets, Inc. has joined efforts with FPES (Florida Press Educational Services) to bring this program to sixth grade students. This FREE NIE Program will show your sixth grade students how to become responsible members of the planet, and to respect all of the resources that it has to offer.
Downloads:
►Flip Chart for Interactive White Boards
Note: Only classrooms with white boards will be able to run this file.
---
Lesson plans for use with the e-Edition on Interactive White Boards
Included are basic lessons for an Elementary, Middle and Secondary classroom that can be utilized to introduce Language Arts and Social Studies activities.
►Middle School Social Studies Lesson Plan
►Middle and High School Language Arts Lesson Plan
►High School Social Studies Lesson Plan
►Elementary Social Studies Lesson Plan
►Elementary and Middle School Language Arts Lesson Plan



Cartoon Worksheet
Use YOUR newspaper's Toons to create Custom Lessons
►Click here to downlad a two-page Cartoon Evaluation Worksheet for use by your students in class.
There are 357 lessons in this library
Download lessons you might have missed
Learning standard: Comprehending and evaluating the content and artistic aspects of oral and visual presentations.
Grade Level: Middle grades and up.
NOTE: You'll need the free Adobe Acrobat Reader to use these files. If you don't already have it, click here to download it.
►Click here to get the chronological list of lessons with images
Arguments flare over rights and limits -- 10/16/17
►Lesson ►Blank cartoon

Is money corrupting college sports? -- 10/02/17
►Lesson ►Blank cartoon

Does a clown have you frightened? -- 09/18/17
►Lesson ►Blank cartoon

An iconic image captures a big story -- 09/04/17
►Lesson ►Blank cartoon

Cartoons use a dark visual metaphor -- 08/21/17
►Lesson ►Blank cartoon

What are the real threats to jobs? -- 08/07/17
►Lesson ►Blank cartoon

Why let U.S. healthcare plan fail? -- 07/24/17
►Lesson ►Blank cartoon

U.S. struggles with deadly epidemic -- 07/10/17
►Lesson ►Blank cartoon

Baseball, politics and violence mix -- 06/19/17
►Lesson ►Blank cartoon

News and images collide in cartoons -- 06/05/17
►Lesson ►Blank cartoon

2 European views of Trump's woes -- 05/22/17
►Lesson ►Blank cartoon

How politicians profit from politics -- 05/08/17
►Lesson ►Blank cartoon

is the Earth threatened or is it us -- 04/24/17
►Lesson ►Blank cartoon

Is Trump keeping it all in the family? -- 04/10/17
►Lesson ►Blank cartoon

What happened to Trumpcare plan? -- 03/27/17
►Lesson ►Blank cartoon

Is it crazy or just political theater? -- 03/13/17
►Lesson ►Blank cartoon

New rules allow more deportations -- 02/27/17
►Lesson ►Blank cartoon

Senator is silenced over criticism -- 02/13/17
►Lesson ►Blank cartoon

What exactly are 'alternative facts'? -- 01/30/17
►Lesson ►Blank cartoon

What does GOP want for health care? -- 01/16/17
►Lesson ►Blank cartoon

Do tweets trigger nuke nightmares? -- 01/02/17
►Lesson ►Blank cartoon

What are the dangers of fake news? -- 12/12/16
►Lesson ►Blank cartoon

Best way to spend Black Friday? -- 11/28/16
►Lesson ►Blank cartoon

How did the polls get it so wrong? -- 11/14/16
►Lesson ►Blank cartoon

Do long campaigns wear out voters? -- 10/31/16
►Lesson ►Blank cartoon

Republicans split ranks over Trump -- 10/17/16
►Lesson ►Blank cartoon

Congress clears way to sue Saudis -- 10/03/16
►Lesson ►Blank cartoon

Health becomes a campaign issue -- 09/19/16
►Lesson ►Blank cartoon

Is player's protest un-American? -- 09/05/16
►Lesson ►Blank cartoon

Was tale dumb, disgraceful, or both? -- 08/22/16
►Lesson ►Blank cartoon

Olympic-sized problems plague Games -- 08/08/16
►Lesson ►Blank cartoon

Did Melania Trump plagiarize speech? -- 07/25/16
►Lesson ►Blank cartoon

Delivering messages without words -- 07/11/16
►Lesson ►Blank cartoon

Will delegates try to dump Trump? -- 06/20/16
►Lesson ►Blank cartoon

Do we ignore scientists' warnings? -- 06/06/16
►Lesson ►Blank cartoon

What is facing the class of 2016? -- 05/23/16
►Lesson ►Blank cartoon

Unlikable politicians unlikely to win? -- 05/09/16
►Lesson ►Blank cartoon

Earth Day questions about the future -- 04/25/16
►Lesson ►Blank cartoon

Will GOP decide race at convention? -- 04/11/16
►Lesson ►Blank cartoon

Bigger danger - tolerance or fear? -- 03/28/16
►Lesson ►Blank cartoon

Could Sanders upset Clinton's bid? -- 03/14/16
►Lesson ►Blank cartoon

$130 million political bet that failed -- 02/29/16
►Lesson ►Blank cartoon

Why are voters angry at the elites? -- 02/15/16
►Lesson ►Blank cartoon

How did Flint's water get poisoned? -- 02/01/16
►Lesson ►Blank cartoon

What do loans say about Cruz values? -- 01/18/16
►Lesson ►Blank cartoon

Baby New Year has an ancient past -- 01/04/16
►Lesson ►Blank cartoon

Does fear drive people to extremes? -- 12/14/15
►Lesson ►Blank cartoon

Do facts matter to candidates, voters? -- 11/30/15
►Lesson ►Blank cartoon

Web brews up a 'war' on Christmas -- 11/16/15
►Lesson ►Blank cartoon

Cancer warning worries meat sellers -- 11/02/15
►Lesson ►Blank cartoon

Is it impossible to lead House GOP? -- 10/19/15
►Lesson ►Blank cartoon

Who pays for corporate mistakes? -- 10/05/15
►Lesson ►Blank cartoon

Any limits to religious freedom? -- 09/14/15
►Lesson ►Blank cartoon

Is America's gun culture insane? -- 09/07/15
►Lesson ►Blank cartoon

Is junk science fooling food junkies? -- 08/24/15
►Lesson ►Blank cartoon

Is coal a job maker or a planet killer? -- 08/10/15
►Lesson ►Blank cartoon

Trump trash talk draws jeers, voters -- 07/27/15
►Lesson ►Blank cartoon

World events shake up investors -- 07/13/15
►Lesson ►Blank cartoon

Are we producing a war sequel? -- 06/22/15
►Lesson ►Blank cartoon

Washing away objections to aid -- 06/08/15
►Lesson ►Blank cartoon

The power of 'what we know now' -- 05/25/15
►Lesson ►Blank cartoon

How to tell a tale of Texas politics -- 05/11/15
►Lesson ►Blank cartoon

Illustrating the debate over drones -- 04/27/15
►Lesson ►Blank cartoon

Would no video mean no charges? -- 04/13/15
►Lesson ►Blank cartoon

Is race too touchy to talk about? -- 03/30/15
►Lesson ►Blank cartoon

Senators trying to nuke Iran talks? -- 03/16/15
►Lesson ►Blank cartoon

Giuliani finds little love for comments -- 03/02/15
►Lesson ►Blank cartoon

Jon Stewart: Fake news, real impact -- 02/16/15
►Lesson ►Blank cartoon

'Robin Hood' plan heroic or villainous? -- 02/02/15
►Lesson ►Blank cartoon

Will U.S. tourists soon flock to Cuba?? -- 01/19/15
►Lesson ►Blank cartoon

What's the impact of falling fuel prices? -- 01/05/15
►Lesson ►Blank cartoon

Does news media focus on violence? -- 12/08/14
►Lesson ►Blank cartoon

What is the reality about immigration? -- 11/24/14
►Lesson ►Blank cartoon

Election results that can't be ignored -- 11/10/14
►Lesson ►Blank cartoon

Distant trouble becomes nearby 'crisis' -- 10/27/14
►Lesson ►Blank cartoon

Do we take voting for granted? -- 10/13/14
►Lesson ►Blank cartoon

What threatens the world most? -- 09/29/14
►Lesson ►Blank cartoon

How safe are our secrets from hackers? -- 09/15/14
►Lesson ►Blank cartoon

President criticized over vacation -- 09/01/14
►Lesson ►Blank cartoon

Do 'combat police' create respect or fear? -- 08/18/14
►Lesson ►Blank cartoon

Miss Liberty and the immigration debate -- 08/04/14
►Lesson ►Blank cartoon

GOP leaders run from Palin proposal -- 07/21/14
►Lesson ►Blank cartoon

Wealthy politicians out of touch? -- 07/07/14
►Lesson ►Blank cartoon

Playing the blame game over Iraq -- 06/23/14
►Lesson ►Blank cartoon

Climate triggers a monster debate -- 06/09/14
►Lesson ►Blank cartoon

Classic quotes help tell of VA woes -- 05/26/14
►Lesson ►Blank cartoon

Botched execution brings notoriety -- 05/12/14
►Lesson ►Blank cartoon

Drawing a different message from news -- 04/28/14
►Lesson ►Blank cartoon

Climate warnings grow more dire -- 04/14/14
►Lesson ►Blank cartoon

Americans experience Russia deja vu -- 03/31/14
►Lesson ►Blank cartoon

Missing plane is a global mystery -- 03/17/14
►Lesson ►Blank cartoon

Proposed military cuts stir debate -- 03/03/14
►Lesson ►Blank cartoon

Olympic spying stirs controversy -- 02/17/14
►Lesson ►Blank cartoon

Obama strategy: Go around Congress -- 02/03/14
►Lesson ►Blank cartoon

Russia locks down Olympic security -- 01/20/14
►Lesson ►Blank cartoon

Data thieves target holiday shoppers -- 01/06/14
►Lesson ►Blank cartoon

Is Amazon's drone plan just hot air? -- 12/09/13
►Lesson ►Blank cartoon

Borrowing a classic for a new message -- 11/25/13
►Lesson ►Blank cartoon

Is it OK to use religious images? -- 11/11/13
►Lesson ►Blank cartoon

Similar images, different messages -- 10/28/13
►Lesson ►Blank cartoon

Cartoons dress up for Halloween -- 10/14/13
►Lesson ►Blank cartoon

Can the mentally ill easily get guns? -- 09/30/13
►Lesson ►Blank cartoon

'World policeman' finds little support -- 09/16/13
►Lesson ►Blank cartoon

King's dream and voting rights -- 09/02/13
►Lesson ►Blank cartoon

Rating Congress and cockroaches -- 08/19/13
►Lesson ►Blank cartoon

Is much of our future set at birth? -- 08/05/13
►Lesson ►Blank cartoon

Stores see fat sales of Twinkies -- 07/22/13
►Lesson ►Blank cartoon

Using pop culture to make a point -- 07/08/13
►Lesson ►Blank cartoon

Dangers of unintended consequences -- 06/24/13
►Lesson ►Blank cartoon

Is NSA watching every step you take? -- 06/10/13
►Lesson ►Blank cartoon

Effort to stop leaks targets reporters -- 05/27/13
►Lesson ►Blank cartoon

Disasters put focus on regulations -- 05/13/13
►Lesson ►Blank cartoon

Terror reporting or terrible reporting? -- 04/29/13
►Lesson ►Blank cartoon

North Korea's Kim plays a crazy game -- 04/15/13
►Lesson ►Blank cartoon

March runs from hot 2012 to cold 2013 -- 04/01/13
►Lesson ►Blank cartoon

BIG debate over health and freedom -- 03/18/13
►Lesson ►Blank cartoon

Stalemates sink our opinions of leaders -- 03/04/13
►Lesson ►Blank cartoon

North Korea blasts a defiant message -- 02/18/13
►Lesson ►Blank cartoon

Poking fun at Valentine's Day hype -- 02/04/13
►Lesson ►Blank cartoon

Kids are drawn into gun control debate -- 01/21/13
►Lesson ►Blank cartoon

Taking liberties with someone else's art -- 01/07/13
►Lesson ►Blank cartoon

Republicans reconsider the 'pledge' -- 12/10/12
►Lesson ►Blank cartoon

Why do we obsess about Twinkies? -- 11/26/12
►Lesson ►Blank cartoon

What is this cliff we're heading for? -- 11/12/12
►Lesson ►Blank cartoon

Make a connection to make a point -- 10/29/12
►Lesson ►Blank cartoon

Is Big Bird's budget bite too big? -- 10/15/12
►Lesson ►Blank cartoon

Are candidate gaffes important? -- 10/01/12
►Lesson ►Blank cartoon

Arab Spring brings bitter blooms -- 09/17/12
►Lesson ►Blank cartoon

What's the point of conventions? -- 09/03/12
►Lesson ►Blank cartoon

Back to school in a connected age -- 08/20/12
►Lesson ►Blank cartoon

Romney has a tough time overseas -- 08/06/12
►Lesson ►Blank cartoon

U.S. drought is worst in half century -- 07/23/12
►Lesson ►Blank cartoon

Romneycare versus Obamacare -- 07/09/12
►Lesson ►Blank cartoon

President OKs the 'kill list' for drones -- 06/18/12
►Lesson ►Blank cartoon

Tipping point: Minority births top 50% -- 06/04/12
►Lesson ►Blank cartoon

Romney 'takes credit' for auto recovery -- 05/21/12
►Lesson ►Blank cartoon

Bin Laden raid anniversary spurs barbs -- 05/07/12
►Lesson ►Blank cartoon

Missiles cast nuclear shadow over Asia -- 04/23/12
►Lesson ►Blank cartoon

Titanic: Master of disaster for 100 years -- 04/09/12
►Lesson ►Blank cartoon

Law targeted after shooting death -- 03/26/12
►Lesson ►Blank cartoon

Causes and effects of gas prices -- 03/12/12
►Lesson ►Blank cartoon

Do long campaigns tire out voters? -- 02/27/12
►Lesson ►Blank cartoon

How long will the Facebook jackpot last? -- 02/13/12
►Lesson ►Blank cartoon

When it gets close, politics gets rough -- 01/30/12
►Lesson ►Blank cartoon

Super PACs are political superpowers -- 01/16/12
►Lesson ►Blank cartoon

World talks with a Hollywood accent -- 01/02/12
►Lesson ►Blank cartoon

The GOP frontrunner draws the fire -- 12/12/11
►Lesson ►Blank cartoon

Super committee is a super failure -- 11/28/11
►Lesson ►Blank cartoon

Changing the definition of poverty -- 11/14/11
►Lesson ►Blank cartoon

Troops leaving Iraq after 9 years -- 10/31/11
►Lesson ►Blank cartoon

Economy makes Halloween scary -- 10/17/11
►Lesson ►Blank cartoon

Trading shots over 'class warfare' -- 10/03/11
►Lesson ►Blank cartoon

Using a common literary reference -- 09/19/11
►Lesson ►Blank cartoon

Standing up for a colleague -- 09/05/11
►Lesson ►Blank cartoon

Addicted to spending -- 08/08/11
►Lesson ►Blank cartoon

Cut, Cap, Cliché! -- 07/25/11
►Lesson ►Blank cartoon

Mixed metaphor: A Sisyphean golfer -- 07/11/11
►Lesson ►Blank cartoon

Corporate profits vs. jobs -- 06/20/11
►Lesson ►Blank cartoon

Grinding to a halt, again -- 06/06/11
►Lesson ►Blank cartoon

Dinosaur Metaphors -- 05/23/11
►Lesson ►Blank cartoon

Graduating to a different problem -- 05/09/11
►Lesson ►Blank cartoon

2011 Pulitzer Prize: Mike Keefe -- 04/25/11
►Lesson ►Blank cartoon

Unemployment that just won't quit -- 04/11/11
►Lesson ►Blank cartoon

Safety vs. energy -- 03/28/11
►Lesson ►Blank cartoon

Sunshine Week: A bright idea -- 03/14/11
►Lesson ►Blank cartoon

Gas pains . . . Again -- 02/28/11
►Lesson ►Blank cartoon

Defining a revolution with symbols -- 02/14/11
►Lesson ►Blank cartoon

Obama's baggage -- 01/31/11
►Lesson ►Blank cartoon

Taking aim at the Tucson shootings -- 01/17/11
►Lesson ►Blank cartoon

What's next for us in 2011? -- 01/03/11
►Lesson ►Blank cartoon

Leaks & Gossip -- 12/13/10
►Lesson ►Blank cartoon

Doves, Flags & Bombs -- 11/29/10
►Lesson ►Blank cartoon

Doing the Hopey-Changey! -- 11/15/10
►Lesson ►Blank cartoon

After the midterm election, then what? -- 11/01/10
►Lesson ►Blank cartoon

Laying blame for the economy -- 10/18/10
►Lesson ►Blank cartoon

The angry election -- 10/04/10
►Lesson ►Blank cartoon

Exploring the issues dogging the Democrats -- 09/20/10
►Lesson ►Blank cartoon

Tooning into Constitution Day 2010 -- 09/06/10
►Lesson ►Blank cartoon

Mosque debate: Intolerance vs. insensitivity -- 08/23/10
►Lesson ►Blank cartoon

Losing patience with The Recovery -- 08/09/10
►Lesson ►Blank cartoon

Drawing the line on Financial Reform -- 07/26/10
►Lesson ►Blank cartoon

The Internet continues to change the game -- 07/12/10
►Lesson ►Blank cartoon

What does the government do right? -- 06/21/10
►Lesson ►Blank cartoon

Dems and dat dang debt -- 06/07/10
►Lesson ►Blank cartoon

Oil Spill Perspectives -- 05/24/10
►Lesson ►Blank cartoon

Borrowing from the Greek debt -- 05/10/10
►Lesson ►Blank cartoon

Metaphors in cartoons: Spinning off of Eyjafjallajökul -- 04/26/10
►Lesson ►Blank cartoon

You've got mail! (Unless it's Saturday) -- 04/12/10
►Lesson ►Blank cartoon

Google vs. China -- 03/29/10
►Lesson ►Blank cartoon

Sunshine Week: Shine the light on your government -- 03/15/10
►Lesson ►Blank cartoon

Is a bipartisan reconciliation filibuster healthy? -- 03/01/10
►Lesson ►Blank cartoon

The Economic Paradox -- 02/15/10
►Lesson ►Blank cartoon

Tooning into History: McCarthyism at 60 -- 02/01/10
►Lesson ►Blank cartoon

Cartoons that make you think, not laugh -- 01/18/10
►Lesson ►Blank cartoon

Sarcasm, irony, satire -- 01/04/10
►Lesson ►Blank cartoon

Hoping for answers -- 12/14/09
►Lesson ►Blank cartoon

Drawing a bead on the climate-change debate -- 11/30/09
►Lesson ►Blank cartoon

Interpreting the 'Tank Man' symbol -- 11/16/09
►Lesson ►Blank cartoon

How about a bailout for ailing newspapers -- 11/02/09
►Lesson ►Blank cartoon

Tooning into History: Herblock at 100 -- 10/19/09
►Lesson ►Blank cartoon

Drawing a bead on distracted drivers -- 10/05/09
►Lesson ►Blank cartoon

Drawing the line on lies -- 09/21/09
►Lesson ►Blank cartoon

Teaming up on health care? -- 09/07/09
►Lesson ►Blank cartoon

Tooning into History: Berryman, Roosevelt and the Teddy Bear -- 08/24/09
►Lesson ►Blank cartoon

Cash for Clunkers -- 08/10/09
►Lesson ►Blank cartoon

Visual idiom: A Lame Duck -- 07/26/09
►Lesson ►Blank cartoon

Stimulating Symbolism -- 07/13/09
►Lesson ►Blank cartoon

The Octopus as symbol -- 06/22/09
►Lesson ►Blank cartoon

Government Motors -- 06/08/09
►Lesson ►Blank cartoon

Ending the free ride -- 05/25/09
►Lesson ►Blank cartoon

Ok, what's the next crisis? -- 05/11/09
►Lesson ►Blank cartoon

Celebrating John Q. Public -- 04/27/09
►Lesson ►Blank cartoon

Recession puts our patience to the test -- 04/13/09
►Lesson ►Blank cartoon

So, are these the end times? -- 03/30/09
►Lesson ►Blank cartoon

What's replacing our newspapers? -- 03/16/09
►Lesson ►Blank cartoon

Can we bank on it? -- 03/02/09
►Lesson ►Blank cartoon

Drawing a bead on the Wall Street rats -- 02/16/09
►Lesson ►Blank cartoon

Great Expectations -- 02/02/09
►Lesson ►Blank cartoon

Vanishing newspapers -- 01/19/09
►Lesson ►Blank cartoon

Stand by for regime change -- 01/05/09
►Lesson ►Blank cartoon

Prorogue? Oh, Canada! -- 12/22/08
►Lesson ►Blank cartoon

Geographic Inspiration -- 12/08/08
►Lesson ►Blank cartoon

Sisyphusian bailouts: The auto industry -- 11/24/08
►Lesson ►Blank cartoon

Tooning into the Election: Campaign Echoes -- 11/10/08
►Lesson ►Blank cartoon

Tooning into the Election: Turnout or burnout? -- 10/27/08
►Lesson ►Blank cartoon

Visual Allegory: Tooning into the banking crisis -- 10/13/08
►Lesson ►Blank cartoon

Explaining the financial market meltdown
(sort of . . .) -- 09/29/08
►Lesson ►Blank cartoon

Tooning into the Constitution: Celebrating the 19th Amendment -- 09/15/08
►Lesson ►Blank cartoon

Tooning into the Campaign: The Veepstakes! -- 09/01/08
►Lesson ►Blank cartoon

Tooning into the Economy: Ever heard of 'Stagflation?' -- 08/18/08
►Lesson ►Blank cartoon

Tooning into the Issues: Conserve more or drill more? -- 08/04/08
►Lesson ►Blank cartoon

Satire or Misfire? The New Yorker Cover -- 07/21/08
►Lesson ►Blank cartoon

Tooning into everyday themes -- 07/07/08
►Lesson ►Blank cartoon

China, Tibet and the Olympics -- 06/23/08
►Lesson ►Blank cartoon

Tooning into the Campaign: Charisma vs. Experience -- 06/09/08
►Lesson ►Blank cartoon

Inspiration from a classic -- 05/26/08
►Lesson ►Blank cartoon

Comparing democracies: Election in Zimbabwe -- 05/12/08
►Lesson ►Blank cartoon

Tooning into the Campaign: Epic battle rages on -- 04/28/08
►Lesson ►Blank cartoon

Olympics & Politics: Let the Games begin -- 04/14/08
►Lesson ►Blank cartoon

The Market Roller Coaster -- 03/31/08
►Lesson ►Blank cartoon

Sunshine Week: Drawing attention to government secrecy -- 03/17/08
►Lesson ►Blank cartoon

Tooning into the Campaign: Invasion of the Superdelegates -- 03/03/08
►Lesson ►Blank cartoon

Pakistan, Russia, Venezuela: Free vs. phony elections -- 02/18/08
►Lesson ►Blank cartoon

Tooning into the Campaign: How do YOU judge a candidate? -- 02/04/08
►Lesson ►Blank cartoon

Tooning into the Campaign: Politics of Change -- 01/21/08
►Lesson ►Blank cartoon

Drawing attention to human rights -- 01/07/08
►Lesson ►Blank cartoon

Tooning into the campaign: All eyes on Iowa -- 12/17/07
►Lesson ►Blank cartoon

Tooning into the campaign: Fund raising -- 12/03/07
►Lesson ►Blank cartoon

Tooning into the issues: Campaigns and gas pains -- 11/19/07
►Lesson ►Blank cartoon

Tooning into the issues: Political dynasties -- 11/05/07
►Lesson ►Blank cartoon

Why are cartoonists vital to democracy? -- 10/22/07
►Lesson ►Blank cartoon

Tooning into the issues: Entitlements -- 10/08/07
►Lesson ►Blank cartoon

Visual irony: The Patriot Act -- 09/24/07
►Lesson ►Blank cartoon

Tooning into the Constitution: Defending your freedoms -- 09/10/07
►Lesson ►Blank cartoon

Reading for meaning: The Bonds Asterisk -- 08/27/07
►Lesson ►Blank cartoon

Tooning into the candidates: Fred Thompson -- 08/13/07
►Lesson ►Blank cartoon

Tooning into the Candidates: Michael Bloomberg -- 07/30/07
►Lesson ►Blank cartoon

Tooning into the candidates: Barack Obama -- 07/16/07
►Lesson ►Blank cartoon

Tooning into the Candidates: Rudy Giuliani -- 07/02/07
►Lesson ►Blank cartoon

Tooning into the candidates: Mitt Romney -- 06/18/07
►Lesson ►Blank cartoon

Tooning into the candidates: Hillary Clinton -- 06/04/07
►Lesson ►Blank cartoon

Tooning into the candidates: John Edwards -- 05/21/07
►Lesson ►Blank cartoon

Tooning into the candidates: John McCain -- 05/07/07
►Lesson ►Blank cartoon

Animations help win the 2007 Pulitzer Prize for Cartooning -- 04/23/07
►Lesson ►Blank cartoon

Money & Politics: A history lesson -- 04/09/07
►Lesson ►Blank cartoon

Toon-o-matic for teachers and students debuts online -- 03/26/07
►Lesson ►Blank cartoon

Sunshine Week: Spotlighting government secrecy -- 03/12/07
►Lesson ►Blank cartoon

Taking swipes at the auto industry -- 02/26/07
►Lesson ►Blank cartoon

Tooning into a media frenzy -- 02/12/07
►Lesson ►Blank cartoon

Obama: A study in early caricatures -- 01/29/07
►Lesson ►Blank cartoon

Welcoming the new congress in cartoons -- 01/15/07
►Lesson ►Blank cartoon

Alternative approaches -- 01/01/07
►Lesson

"If you're not doing anything wrong, you need not worry" -- 12/11/06
►Lesson ►Blank cartoon

A racist tirade spotlights the N-word -- 11/27/06
►Lesson ►Blank cartoon

Donkeys, Elephants and Elections -- 11/13/06
►Lesson ►Blank cartoon

An educated electorate (?) takes its mid-term -- 10/30/06
►Lesson ►Blank cartoon

For politicians, re-election is Job 1! -- 10/16/06
►Lesson ►Blank cartoon

Defining the Separation of Powers -- 10/02/06
►Lesson ►Blank cartoon

Conflicting Constitutional Views -- 09/18/06
►Lesson ►Blank cartoon

Liberty vs. Security -- 09/04/06
►Lesson ►Blank cartoon

Tooning into the Cosmos -- 08/21/06
►Lesson ►Blank cartoon

A parody of broken promises -- 08/07/06
►Lesson ►Blank cartoon

Drawing a familiar analogy -- 07/24/06
►Lesson ►Blank cartoon

The Borgman Challenge -- 07/10/06
►Lesson ►Blank cartoon

How Matt Davies carries a toon -- 07/03/06
►Lesson ►Blank cartoon

Al Gore heats up a debate -- 06/19/06
►Lesson ►Blank cartoon

Drawing English into the spotlight -- 06/05/06
►Lesson ►Blank cartoon

Government snooping: Different views -- 05/22/06
►Lesson ►Blank cartoon

The making of an editorial cartoon -- 05/08/06
►Lesson ►Blank cartoon

May Day for Immigration debate -- 04/24/06
►Lesson ►Blank cartoon

Xenophobia -- 04/10/06
►Lesson

The First Amendment? D'oh! -- 03/27/06
►Lesson ►Blank cartoon

The right to know vs. government secrecy -- 03/13/06
►Lesson ►Blank cartoon

Social issues: Taking on tobacco -- 02/27/06
►Lesson ►Blank cartoon

Freedom of Speech vs. respect for religion -- 02/13/06
►Lesson ►Blank cartoon

Hamas and the pitfalls of democratic elections -- 01/30/06
►Lesson ►Blank cartoon

Defining economics visually -- 01/16/06
►Lesson ►Blank cartoon

Celebrating Ben Franklin's cartoon contribution -- 01/02/06
►Lesson ►Blank cartoon

Support your LOCAL cartoonist -- 12/12/05
►Lesson ►Blank cartoon

College as concept -- 11/28/05
►Lesson ►Blank cartoon

Fat Cats living high off the hog -- 11/14/05
►Lesson ►Blank cartoon

Ebony and Ivory Revisited -- 10/31/05
►Lesson ►Blank cartoon

Unhealthy outlook -- 10/17/05
►Lesson ►Blank cartoon

Gas Pains? Been there, Done that! -- 10/03/05
►Lesson ►Blank cartoon

Constitutional Battleground: The Supreme Court -- 09/19/05
►Lesson ►Blank cartoon

Catastrophe Cartoons -- 09/05/05
►Lesson ►Blank cartoon

Strangled by Special Interests -- 08/22/05
►Lesson ►Blank cartoon

Visual cliches -- 08/08/05
►Lesson

Why is Freedom of Speech a burning issue? -- 07/25/05
►Lesson ►Blank cartoon

Loaded with symbols -- 07/11/05
►Lesson ►Blank cartoon

Drawing on a familiar icon -- 06/27/05
►Lesson ►Blank cartoon

With apologies
to . . . -- 06/13/05
►Lesson ►Blank cartoon

Putting a face on our fears -- 05/30/05
►Lesson ►Blank cartoon

Humor helps hammer a point home -- 05/16/05
►Lesson ►Blank cartoon

Wartime censorship -- 05/02/05
►Lesson

Freedom is not universal -- 04/18/05
►Lesson

Toons as tributes -- 04/04/05
►Lesson ►Blank cartoon

A call to action -- 03/21/05
►Lesson ►Blank cartoon

Saying it without words -- 03/07/05
►Lesson ►Blank cartoon

Even Canada toons out as NHL ices season -- 02/21/05
►Lesson ►Blank cartoon

Dark Laughter -- 02/07/05
►Lesson

Explaining Social Security with a metaphor -- 01/24/05
►Lesson ►Blank cartoon

Tackling tort reform -- 01/10/05
►Lesson ►Blank cartoon

Cartoons and Culture -- 12/27/04
►Lesson ►Blank cartoon

Seasonal Symbols -- 12/13/04
►Lesson ►Blank cartoon

The competition of ideas -- 11/29/04
►Lesson

Keep current through a cartoonist's commentary -- 11/15/04
►Lesson ►Blank cartoon

Tooning in the turnout -- 11/01/04
►Lesson ►Blank cartoon

Caricaturing a campaign's final innings -- 10/18/04
►Lesson ►Blank cartoon

Now that's debatable! -- 10/04/04
►Lesson ►Blank cartoon

Attacking all those attack ads -- 09/20/04
►Lesson ►Blank cartoon

Learning to interpret a convention -- 09/06/04
►Lesson ►Blank cartoon

Drawing attention to Sudan -- 08/23/04
►Lesson ►Blank cartoon

Tooning into The Games -- 08/09/04
►Lesson ►Blank cartoon

Unconventional approach -- 07/26/04
►Lesson ►Blank cartoon

Comforting the afflicted -- 07/12/04
►Lesson ►Blank cartoon

Fine tooning a candidate's message -- 06/28/04
►Lesson ►Blank cartoon

Timely vs. Timeless -- 06/14/04
►Lesson ►Blank cartoon

The many faces of Uncle Sam -- 05/31/04
►Lesson ►Blank cartoon

Drawing Inspiration -- 05/17/04
►Lesson ►Blank cartoon

B.D. brings the war home -- 05/03/04
►Lesson

Face Time -- 04/19/04
►Lesson

Nothing is more patriotic than social criticism -- 04/05/04
►Lesson ►Blank cartoon

Taking a Stand -- 03/22/04
►Lesson ►Blank cartoon

Draw your own conclusions -- 03/08/04
►Lesson ►Blank cartoon

Don't get it? You're not alone -- 02/23/04
►Lesson

Symbolism: Peace -- 02/09/04
►Lesson

Literary Allusion vs. Pop Culture -- 01/26/04
►Lesson

Primary Targets -- 01/12/04
►Lesson

Drawn to Freedom -- 12/22/03
►Lesson

When Women Toon In -- 12/08/03
►Lesson

The Political Dr. Seuss -- 11/24/03
►Lesson

Bushwacked! -- 11/10/03
►Lesson

From Toons to Icons -- 10/27/03
►Lesson

Party Animals -- 09/29/03
►Lesson

9/11 Revisited -- 09/11/03
►Lesson

Drawing the Line -- 09/01/03
►Lesson