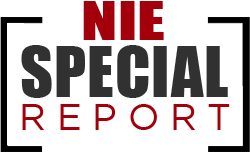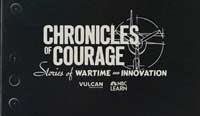 10 new videos and lessons
This 2nd installment completes the 20-part series and continues the exploration of aviation technology and the social impact of war on our nation and the world.
---
Complete Sixth Grade
Sustainability Curriculum
Publix Super Markets, Inc. has joined efforts with FPES (Florida Press Educational Services) to bring this program to sixth grade students. This FREE NIE Program will show your sixth grade students how to become responsible members of the planet, and to respect all of the resources that it has to offer.
Downloads:
►Flip Chart for Interactive White Boards
Note: Only classrooms with white boards will be able to run this file.
---
Lesson plans for use with the e-Edition on Interactive White Boards
Included are basic lessons for an Elementary, Middle and Secondary classroom that can be utilized to introduce Language Arts and Social Studies activities.
►Middle School Social Studies Lesson Plan
►Middle and High School Language Arts Lesson Plan
►High School Social Studies Lesson Plan
►Elementary Social Studies Lesson Plan
►Elementary and Middle School Language Arts Lesson Plan


Common Core State Standard
SL.CCS.1/2/3/4 Grades 6-12: An essay of a current news event is provided for discussion to encourage participation, but also inspire the use of evidence to support logical claims using the main ideas of the article. Students must analyze background information provided about a current event within the news, draw out the main ideas and key details, and review different opinions on the issue. Then, students should present their own claims using facts and analysis for support.
FOR THE WEEK OF DEC. 18, 2006
Holiday countdown: Make a list, check it twice . . .


Savvy shoppers use newspapers' print editions as a handy resource. Challenge students to list different ways the paper simplifies holiday chores with information for consumers in ads and news columns.

In addition to checking paid pitches from manufacturers and merchants, newspaper readers learn about products from reviews, trend articles, blogs and online forums. Invite class members to describe how they or family members use the paper to help with choices about gifts, home electronics, entertainment, books, trips and other purchases.

Christmas, Hanukkah and Kwanzaa are about much more than gifts, of course. Ask students to look through recent editions for coverage that reflects the spirit of this season's generosity, good will and traditions.
. . . and create or buy something nice.
Less than a week is left to finish Christmas and Kwanzaa preparations, which may still include finding gifts or dropping last-chance hints about what you'd like. Some popular items are hard to find or marked up on eBay, including a 10th anniversary Tickle Me Elmo model to now costs more than its $40 list price. Two new game players -- Nintendo's Wii and Sony's PlayStation 3 – are gone from some stores.
There's also not much time to ship gifts out-of-town in time for next Monday's holidays. The U.S. Postal Service, United Parcel Service and online shops still can deliver your package by Saturday at standard rates if you hurry. On Friday, you'll have to use Express Mail or an overnight service. The Circuit City electronics chain offers in-store pickup of online orders placed as late as Christmas Eve.
As for what to give or to signal interest in getting, below are ideas in three can't-miss categories. Good luck . . . and enjoy the holdiay break!

iPods and accessories: With 67 million players sold worldwide, this ranks as a mini-industry. The latest models include fifth generation iPod video enhanced media players with up to 20 hours' capacity ($220 to $329). A second generation iPod nano MP3 player sells for under $140. Portable stereos with iPod docks include the Memorex iMove Boombox ($100) and the Harman Kardon Go + Play (about $300). For desks, an iLamp ($89) comes in six styles with high-fidelity speakers and a receptacle for any portable player's headphone jack.

Entertainment: Single or boxed-set CDs and DVDs can match anyone's taste. Options include a South Park collection with 10 episodes on two DVDs for $27, or The Hip Hop Box, a four-CD set from Hip-O with 51 of the genre's turning points, highlights, landmarks and breakthroughs ($60). An iTunes gift card is also a flexible way to go.

Offbeat: Animal paw slippers are a whimsical gift to keep toes toasty, and they even come in a penguin design now. Check mall stores or llbean.com. Another classic is the Matchbox Superfast line of die-cast vehicle models, relaunched in 2004 at $2 apiece. Choices include a retro Caddy, a convertible VW New Beetle and a snazzy Jeep Wrangler.
Front Page Talking Points
is written by Alan Stamm for NIEonline.com, Copyright 2017
We welcome comments or suggestions for future topics:
Click here to Comment
Front Page Talking Points Archive
►Get used to cars without drivers because they're starting to roll out of labs and onto streets
►Congress pushes social media firms to block foreign election mischief on their influential sites
►'Reckless, outrageous and undignified:' 3 Republican senators and an ex-president speak out about Donald Trump
►New evidence of huge stars colliding long ago excites astronomers
►'What Happened:' Hillary Clinton revisits Campaign '16 in her book and national tour
►'Democracy on the line:' Supreme Court considers what's legal when politicians redraw election district maps
►As Puerto Rico struggles after devastating hurricane, Trump feels backlash about pace of help
►Another climate change impact: Solidly frozen Alaskan permafrost is thawing
►Scientists urge changes to ease impact of what flows down the Mississippi River into the Gulf of Mexico
►Eye-opening new book explores how phones and tablets affect 'today's super-connected kids'