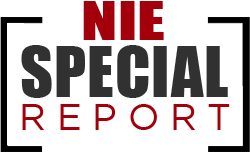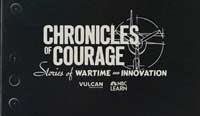 10 new videos and lessons
This 2nd installment completes the 20-part series and continues the exploration of aviation technology and the social impact of war on our nation and the world.
---
Complete Sixth Grade
Sustainability Curriculum
Publix Super Markets, Inc. has joined efforts with FPES (Florida Press Educational Services) to bring this program to sixth grade students. This FREE NIE Program will show your sixth grade students how to become responsible members of the planet, and to respect all of the resources that it has to offer.
Downloads:
►Flip Chart for Interactive White Boards
Note: Only classrooms with white boards will be able to run this file.
---
Lesson plans for use with the e-Edition on Interactive White Boards
Included are basic lessons for an Elementary, Middle and Secondary classroom that can be utilized to introduce Language Arts and Social Studies activities.
►Middle School Social Studies Lesson Plan
►Middle and High School Language Arts Lesson Plan
►High School Social Studies Lesson Plan
►Elementary Social Studies Lesson Plan
►Elementary and Middle School Language Arts Lesson Plan


Common Core State Standard
SL.CCS.1/2/3/4 Grades 6-12: An essay of a current news event is provided for discussion to encourage participation, but also inspire the use of evidence to support logical claims using the main ideas of the article. Students must analyze background information provided about a current event within the news, draw out the main ideas and key details, and review different opinions on the issue. Then, students should present their own claims using facts and analysis for support.
FOR THE WEEK OF SEP. 17, 2007
Law for teen drivers spreads around U.S.: Keep hands on wheel, off phone


Newspapers present information on road safety and other topics that spotlight risks and ways to avoid them. Challenge students to think of or find published examples of public-interest information that protects readers and their families.

Let class members step into a newspaper editor's job by discussing the benefits and drawbacks of front-page coverage about a serious car wreck involving a teen driver.

For another journalism exercise, have students assume the role of reporters and list the types of sources to interview for an article on texting while driving. What voices would add balance and perspective to a report on this subject?
Scary sights on the road include speeders, weaving vehicles, red light runners and – increasingly – drivers tapping a phone keypad. While cell use behind the wheel spans age categories, teens are more likely to be texting than talking, specialists say and a recent poll confirms. That distraction raises the risk of a crash and can bring legal penalties in 14 states, as well as the District of Columbia.
California is the latest to crack down on "driving while texting." Gov. Arnold Schwarzenegger last Thursday chose a high school as the site for signing a law that bars drivers under 18 from using any wireless device while operating a vehicle – even if wearing a headset. "This will eliminate a major distraction for our young and inexperienced drivers and make the roads safer for everyone," said Schwarzenegger, who has two teen daughters. "I tell them, 'If I see you using the phone once while driving, you get both taken away — you're taking the bus.'"
Similar bans are pending in 16 other states, and some limit adult drivers' phone use to a hands-free mode – a step that's part of California's new law.
The goal is to save lives. Reading messages, sending replies with one hand and even chatting with a pal is distracting and slows reaction time in an emergency. Text-messaging may have played a role in a June crash near Rochester, N.Y., that killed five recent high school graduates, police say. Seconds before the crash, the driver's phone received a text message and sent a response.
Critics say parents, not state lawmakers, should enforce safety rules for young motorists. Teens argue that texting while driving on local streets is NBD and that bans unfairly punish conscientious drivers who use keypads only while stopped.

Lawmaker says: "If it can happen to my kids, it can happen to anybody's kids." – Bonnie Garcia, California assemblywoman who is co-author of new law. Her son was 16 and her daughter was 20 when each had a serious car crash while on a phone.

Columnist says: "Parents aren't always around, and the idea that the police might actually take away the license for a long period of time could help reduce the number of kids doing this." – Tom Regan, Christian Science Monitor

Crash statistics: Only 6 percent of licensed U.S. drivers were teens in 2004, but they were involved in 14 percent of fatal highway accidents and 18 percent of all smash-ups reported by the police.
Front Page Talking Points
is written by Alan Stamm for NIEonline.com, Copyright 2017
We welcome comments or suggestions for future topics:
Click here to Comment
Front Page Talking Points Archive
►Get used to cars without drivers because they're starting to roll out of labs and onto streets
►Congress pushes social media firms to block foreign election mischief on their influential sites
►'Reckless, outrageous and undignified:' 3 Republican senators and an ex-president speak out about Donald Trump
►New evidence of huge stars colliding long ago excites astronomers
►'What Happened:' Hillary Clinton revisits Campaign '16 in her book and national tour
►'Democracy on the line:' Supreme Court considers what's legal when politicians redraw election district maps
►As Puerto Rico struggles after devastating hurricane, Trump feels backlash about pace of help
►Another climate change impact: Solidly frozen Alaskan permafrost is thawing
►Scientists urge changes to ease impact of what flows down the Mississippi River into the Gulf of Mexico
►Eye-opening new book explores how phones and tablets affect 'today's super-connected kids'