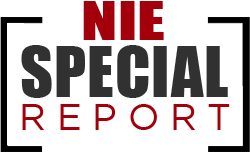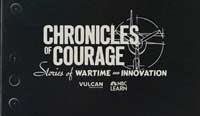 10 new videos and lessons
This 2nd installment completes the 20-part series and continues the exploration of aviation technology and the social impact of war on our nation and the world.
---
Complete Sixth Grade
Sustainability Curriculum
Publix Super Markets, Inc. has joined efforts with FPES (Florida Press Educational Services) to bring this program to sixth grade students. This FREE NIE Program will show your sixth grade students how to become responsible members of the planet, and to respect all of the resources that it has to offer.
Downloads:
►Flip Chart for Interactive White Boards
Note: Only classrooms with white boards will be able to run this file.
---
Lesson plans for use with the e-Edition on Interactive White Boards
Included are basic lessons for an Elementary, Middle and Secondary classroom that can be utilized to introduce Language Arts and Social Studies activities.
►Middle School Social Studies Lesson Plan
►Middle and High School Language Arts Lesson Plan
►High School Social Studies Lesson Plan
►Elementary Social Studies Lesson Plan
►Elementary and Middle School Language Arts Lesson Plan


Common Core State Standard
SL.CCS.1/2/3/4 Grades 6-12: An essay of a current news event is provided for discussion to encourage participation, but also inspire the use of evidence to support logical claims using the main ideas of the article. Students must analyze background information provided about a current event within the news, draw out the main ideas and key details, and review different opinions on the issue. Then, students should present their own claims using facts and analysis for support.
FOR THE WEEK OF NOV. 10, 2008
More than presidency will change with young family in White House


Look for photos and facts about Malia and Sasha Obama or articles about their puppy search.

Based on what you've read about politics, the presidency and Washington, D.C., list five cool things and five drawbacks about being a president's daughter or son.

"We're going to make sure they're protected and that they have some level of normalcy," Michelle Obama says of her daughters. Talk about what privacy limits the news media should respect when covering the First Family.
Historic, emotional images of President-Elect Barack Obama and incoming First Lady Michelle Obama on Election Night included their daughters, 7-year-old Sasha and 10-year-old Malia. That family portrait was a reminder that a vigorous, appealing young family is entering the White House -- one that will bring a dramatically different energy and style to the presidency.
Some people are reminded of John Kennedy's brief term from 1961-63, distinguished partly by youthful vigor and two photogenic children.
Now the Obamas are getting ready for a big move like any other family, except they're doing it with global media attention and Secret Service bodyguards. Questions for the president-elect during his first post-election press conference included one about a pressing family issue - getting a pet dog. "Our preference would be to get a shelter dog," Obama said, adding: "But a lot of shelter dogs are mutts like me." Because Malia has allergies, the family needs a purebred pooch that won't be a problem.
Another decision involves where the girls will attend school. Malia is in fifth grade at a Chicago private school, here her sister is a second-grader. Their new home in Washington, D.C., has a pool, a bowling alley and a 50-seat movie theater.
The household will include maternal grandmother Marian Robinson, who cared for them regularly during the campaign. "I will do whatever Michelle needs," she says, "simply because I know how important it is for her to see that the children ... still have discipline and still have things that children do."

Sisters' interests: Malia enjoys acting and soccer, while Sasha loves singing, dancing, playing piano and tennis.

Past White House kids: Caroline Kennedy was almost 4 when she and infant brother John Jr. moved into the executive mansion in 1961 - the last time a pair of youngsters arrived. Amy Carter was 9 when her father took office in 1977. Chelsea Clinton was 12 when she moved into the White House in 1993.

Insider says: "Any house is so much more alive with children, and it's the same with the White House. The kids come in, they bring their friends. It makes it a home." - Betty Monkman, former White House staffer
Front Page Talking Points
is written by Alan Stamm for NIEonline.com, Copyright 2017
We welcome comments or suggestions for future topics:
Click here to Comment
Front Page Talking Points Archive
►'What Happened:' Hillary Clinton revisits Campaign '16 in her book and national tour
►'Democracy on the line:' Supreme Court considers what's legal when politicians redraw election district maps
►As Puerto Rico struggles after devastating hurricane, Trump feels backlash about pace of help
►Another climate change impact: Solidly frozen Alaskan permafrost is thawing
►Scientists urge changes to ease impact of what flows down the Mississippi River into the Gulf of Mexico
►Eye-opening new book explores how phones and tablets affect 'today's super-connected kids'
►As Houston works to recover from hurricane, possible role of climate change is studied
►New approach for a persistent, costly U.S. challenge: What to do in Afghanistan?
►Volley of threats between North Korea and U.S. cool down after tense exchanges
►There goes the sun: Solar eclipse over U.S. next week is a big deal – and not just for astronomers