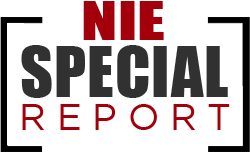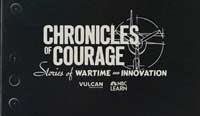 10 new videos and lessons
This 2nd installment completes the 20-part series and continues the exploration of aviation technology and the social impact of war on our nation and the world.
---
Complete Sixth Grade
Sustainability Curriculum
Publix Super Markets, Inc. has joined efforts with FPES (Florida Press Educational Services) to bring this program to sixth grade students. This FREE NIE Program will show your sixth grade students how to become responsible members of the planet, and to respect all of the resources that it has to offer.
Downloads:
►Flip Chart for Interactive White Boards
Note: Only classrooms with white boards will be able to run this file.
---
Lesson plans for use with the e-Edition on Interactive White Boards
Included are basic lessons for an Elementary, Middle and Secondary classroom that can be utilized to introduce Language Arts and Social Studies activities.
►Middle School Social Studies Lesson Plan
►Middle and High School Language Arts Lesson Plan
►High School Social Studies Lesson Plan
►Elementary Social Studies Lesson Plan
►Elementary and Middle School Language Arts Lesson Plan


Common Core State Standard
SL.CCS.1/2/3/4 Grades 6-12: An essay of a current news event is provided for discussion to encourage participation, but also inspire the use of evidence to support logical claims using the main ideas of the article. Students must analyze background information provided about a current event within the news, draw out the main ideas and key details, and review different opinions on the issue. Then, students should present their own claims using facts and analysis for support.
FOR THE WEEK OF AUG. 09, 2010
Turning a page: E-books move from margin to mainstream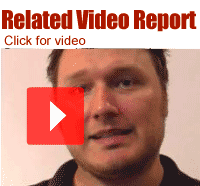 Look for any mention of e-books or e-readers in an article, blog or ad.

Newspapers also deliver reading material without ink or paper. Count the different non-print ways this publication provides articles, bulletins and reader interaction.

List benefits of electronic newspapers and books for consumers, publishers and society. How many advantages can you think of?
&dynamicSt
Just as music lovers enjoy large collections of songs without owning CDs, tapes or vinyl records, readers increasingly pull current best-sellers and classic literature from electronic menus rather than bookshelves. The Association of American Publishers reports that e-book sales jumped 207 percent in the first five months of this year, and Amazon now sells more digital books than hardbacks -- a tipping point reached last spring. During July, customers of the web retailer bought 180 e-books for every 100 hard-cover copies sold. The company, which just introduced its third-generation Kindle reader, expects to move more e-books than paperbacks by the end of 2011.
Other popular devices include the Sony Reader, the Nook from Barnes & Noble and Apple's iPad. Google also plans to enter the market.
Consumers benefit from a price war among e-reader brands (see video below) and from technology innovations, such as Sony touch screen features and multimedia books from three publishers that integrate photos and videos to supplement the text -- particularly for the iPad with a large, color screen. "It's a wide-open world," explains Molly Barton of Penguin Group, a major publisher. "You can show readers the world around the books that they're reading."
In addition to convenient access, storage and lightweight portability, e-books have "green" advantages by eliminating paper and not requiring fuel for printing and delivery. Plus, they won't wind up in landfills. On the flip side, there's no universal format that lets e-books be viewed on any brand of reader. Amazon doesn't support an "e-pub" standard used by some competitors and many libraries.
The fast-paced growth forces a fresh look at best-seller lists. Though downloads account for more than 8 percent of consumer book purchases, USA Today is the only national publication tracking e-books and including them in overall popularity rankings. There's pressure to close that digital divide, including from authors. Stephenie Meyer (Twilight series) and Stieg Larsson (The Girl With the Dragon Tattoo) are among writers who've sold at least 500,000 books for the Kindle.

Amazon founder says: "If it's a book about music history, having music people can play at certain points in the book can be useful. Maybe biology textbooks can benefit from certain animations." -- Jeff Bezos, CEO

Blogger says: "A shiny new Kindle or iPad or Kobo or Nook won't convert a non-book buyer into a rabid book buyer. It might give us some incremental growth. But not revolutionary growth. The market isn't bigger than we thought. It's exactly the size we were afraid it might be." -- John Mesjak, publishers' sales representative blogging at my3books.com

Columnist says: "That the success of the Kindle is good news for Amazon should go without saying. But it represents a remarkable environmental advance as well." -- Reihan Salam, Forbes magazine
Front Page Talking Points
is written by Felix Grabowski and Alan Stamm for NIEonline.com, Copyright 2017
We welcome comments or suggestions for future topics:
Click here to Comment
Front Page Talking Points Archive
►A starting whistle blows this week for holiday shopping online and in stores
►Get used to cars without drivers because they're starting to roll out of labs and onto streets
►Congress pushes social media firms to block foreign election mischief on their influential sites
►'Reckless, outrageous and undignified:' 3 Republican senators and an ex-president speak out about Donald Trump
►New evidence of huge stars colliding long ago excites astronomers
►'What Happened:' Hillary Clinton revisits Campaign '16 in her book and national tour
►'Democracy on the line:' Supreme Court considers what's legal when politicians redraw election district maps
►As Puerto Rico struggles after devastating hurricane, Trump feels backlash about pace of help
►Another climate change impact: Solidly frozen Alaskan permafrost is thawing
►Scientists urge changes to ease impact of what flows down the Mississippi River into the Gulf of Mexico