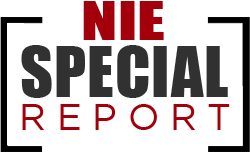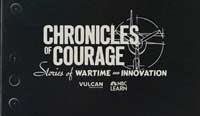 10 new videos and lessons
This 2nd installment completes the 20-part series and continues the exploration of aviation technology and the social impact of war on our nation and the world.
---
Complete Sixth Grade
Sustainability Curriculum
Publix Super Markets, Inc. has joined efforts with FPES (Florida Press Educational Services) to bring this program to sixth grade students. This FREE NIE Program will show your sixth grade students how to become responsible members of the planet, and to respect all of the resources that it has to offer.
Downloads:
►Flip Chart for Interactive White Boards
Note: Only classrooms with white boards will be able to run this file.
---
Lesson plans for use with the e-Edition on Interactive White Boards
Included are basic lessons for an Elementary, Middle and Secondary classroom that can be utilized to introduce Language Arts and Social Studies activities.
►Middle School Social Studies Lesson Plan
►Middle and High School Language Arts Lesson Plan
►High School Social Studies Lesson Plan
►Elementary Social Studies Lesson Plan
►Elementary and Middle School Language Arts Lesson Plan


---
For Grades K-4 , week of Aug. 22, 2011

1. Making a Difference
If you look at most newspapers today, you will see articles about all the fighting in Middle Eastern countries. But one small nation on the coast of the Persian Gulf is promoting peace by helping others, according to a Reuters article. The United Arab Emirates (UAE) donated $500,000 to the schools in Joplin, Missouri, which was hit by powerful tornadoes earlier this year. The money will help the Joplin school district pay for laptops for all 2,200 Joplin High School students. The laptops will allow the students to do research, as their school library was demolished in the storm. The UAE also says it will donate up to $500,000 more to match any money raised by the district. The May tornado wiped out 30 percent of Joplin and killed 160 people. Search your newspaper for an article about a group making life better in your community. Read the article and write a paragraph detailing how you, your school or your family could help the organization featured in the story.
Learning Standards: Participating in projects that help or inform others; responding to a variety of texts by making connections to students personal lives and the lives of others.
2. Sunny Day for a Drive
If you really want to protect your skin this time of year, put on suntan lotion when you go riding in a car. That's what famous skin doctor Ronald L. Moy says, and he does it himself. Moy says rays from the sun can come through car windshields and damage skin. With family or friends, check the newspaper for other health and safety tips. Write a paragraph or short essay about the worst sunburn you ever got.
Learning Standard: Generating reasonable questions about the world based on observation.
3. Its Gone!
Only eight men have ever done it: Barry Bonds, Hank Aaron, Babe Ruth, Willie Mays, Ken Griffey Jr., Alex Rodriguez, Sammy Sosa and now Minnesota Twins slugger Jim Thome. All of these men hit 600 or more home runs in their Major League Baseball careers. Thome clouted not just one home run, but two in his history-making game against the Detroit Tigers last week. Detroit fans gave him a standing ovation when his 600th home run soared over the fence, according to an Associated Press article. Thome, who is 40 years old, is the oldest player to hit the 600 home run mark. Thome hit at least 20 home runs in 17 of his last 18 seasons. Look in your newspapers sports section. Use the box scores for games to figure out how many home runs were hit in yesterdays games and by which teams. Chart the results to show which team had the most homers.
Learning Standards: Using charts, graphs and tables to organize and display information; reading and interpreting bar graphs in both horizontal and vertical formats.
4. Here, Boy!
People love their pets. But would you pay $1.5 million for one? Recently a Red Tibetan Mastiff sold in the Asian nation of China for 10 million yuan, which is about $1.5 million in American dollars. The dog weighs 180 pounds. According to a CNBC article, this isnt the only expensive pet people are buying. From specialty breeders, you can get an Ashera cat for $22,000, a Goliath Palm Cockatoo for between $15,000 and $20,000 or a Deveronvale sheep for $378,000. Most purebred dogs in the United States go for between $350 and $700. Another option for finding a pet is a local animal shelter, where you pay a small adoption fee and save an animals life at the same time. Look in your newspaper classifieds for pets. Draw pictures of four different pets for sale or adoption. Think up creative names that might make people want to adopt each animal as a pet.
Learning Standard: Creating a composition using the elements of art and principles of design; reading and writing with developing fluency, speaking confidently, listening and interacting appropriately, viewing strategically and representing creatively.
5. Stand and Deliver
Some people scream when they see a spider. Other people faint if they see blood. And one thing that scares more people than just about anything is speaking in front of other people. Their palms begin to sweat, they trip over words and they forget what they are supposed to say. But speaking to people is an important skill and a learning goal in most states. Find an interesting newspaper article. Read it carefully and then tell your family or classmates what the article said. Remember to include the main idea and supporting facts.
Learning Standards: Delivering oral summaries of articles and books that contain the main idea of the event or article and the most significant details; reading, writing and speaking fluently.