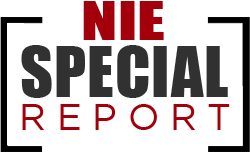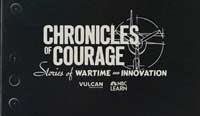 10 new videos and lessons
This 2nd installment completes the 20-part series and continues the exploration of aviation technology and the social impact of war on our nation and the world.
---
Complete Sixth Grade
Sustainability Curriculum
Publix Super Markets, Inc. has joined efforts with FPES (Florida Press Educational Services) to bring this program to sixth grade students. This FREE NIE Program will show your sixth grade students how to become responsible members of the planet, and to respect all of the resources that it has to offer.
Downloads:
►Flip Chart for Interactive White Boards
Note: Only classrooms with white boards will be able to run this file.
---
Lesson plans for use with the e-Edition on Interactive White Boards
Included are basic lessons for an Elementary, Middle and Secondary classroom that can be utilized to introduce Language Arts and Social Studies activities.
►Middle School Social Studies Lesson Plan
►Middle and High School Language Arts Lesson Plan
►High School Social Studies Lesson Plan
►Elementary Social Studies Lesson Plan
►Elementary and Middle School Language Arts Lesson Plan


---
For Grades 5-8 , week of Aug. 29, 2011

1. Scientific Discovery
Lou Gehrig was famous as a baseball player, but his lasting fame came from the disease that would be named after him. Amyotrophic lateral sclerosis (ALS), often called Lou Gehrig's disease, strikes the nervous system and slowly shuts it down. There has been no cure for the disease, but scientists have now found what they think is the common cause of all forms of the disease, according to HealthDay. It is caused by a breakdown in protein recycling in the brain. This discovery could eventually lead to potential treatments for the disease. Currently, about 350,000 people around the world suffer from the fatal disease. With classmates, find a newspaper article about a new scientific discovery. Write a short summary of the article, telling how scientists used technology in their discovery.
Learning Standards: Identifying problems that can be solved using current technology; writing fluently for multiple purposes.
2. Know, Wonder, Learn -- About the NFL!
The new season for the National Football League is about to begin, and millions of fans are excited. Following football in the newspaper is a great way to build reading skills if you use the approach called Know, Wonder and Learn. With this approach, called KWL for short, you ask yourself questions every time you read something. First, you ask what you already KNOW about the subject. Then you ask what you WONDER or WANT TO KNOW about the subject. Then you read and ask what you have LEARNED about the subject by reading. Practice KWL by finding a short story in the newspaper about your favorite football team in the NFL. Write out what you already KNOW about the team. Then write what you WONDER or WANT TO KNOW about the team. Then read the story and write what you LEARNED about the team by reading.
Learning Standards: Making connections between key ideas in texts and students' own lives; acquiring information from multiple sources and then evaluating, organizing and communicating it.
3. Say Cheese!
Sixty years ago, Ninalee Craig was a 23-year-old woman traveling by herself in Italy. While there, she met another young woman, photographer Ruth Orkin, who was traveling on her own. The two took to the streets of Italy, and Orkin photographed Craig as she toured the city of Florence. At one point, Craig became the object of attention of a group of Italian men on a sidewalk. Orkin snapped a picture of the reaction of the men to Craig, and it became one of the most popular photos of all time. Titled "American Girl in Italy," it was first published in Cosmopolitan magazine in 1952. Many times, pictures of small daily events have big impact on viewers. Search your newspaper for photographs of people that have an emotional impact on you. Pick one and write a paragraph explaining how the photo affects you. Then take a camera to the streets of your own town and capture images of its people. Put together an exhibit of the photos taken by your class.
Learning Standards: Producing and exhibiting a final product that demonstrates quality craftsmanship and technique at an emerging level; responding to visual texts; viewing strategically and representing creatively.
4. Four-Legged Hero
As the 10th anniversary of the 9/11 attacks on America draws closer, many writers are revisiting some of the heroes from that tragedy. Some of the heroes are people, but some were animals. Abby, a black Labrador dog trained to lead rescue teams, and her trainer Debra Tosch arrived on the scene at the World Trade Center in New York 11 days after the attack, according to a Yahoo! News article. Abby spent the next 10 days climbing over the rubble left by the World Trade Center towers sniffing for survivors. Now, 10 years later, Abby has hung up her leash and is enjoying life as a retiree. Find a newspaper article about a 9/11 hero - human or animal. Write a summary of the story, including how the story made you feel.
Learning Standards: Retelling through concise summarization grade level narrative and informational text; responding to written, visual and electronic texts by making connections to students personal lives and the lives of others.
5. Making Ends Meet
Genna Saucedo never thought she would have to rely on food stamps to feed her son and herself. After all, she had a job as a supervisor at Walmart. But with only 26 hours of work a week at $9.70 an hour, Saucedo had no choice, according to a Reuters article. "It's kind of sad that even though I'm working, I need to have government assistance," she said. Many families are in the same situation. There are almost 46 million Americans on food stamps. Find a newspaper article about someone who is struggling in today's economy. Discuss the article with your classmates. Then write a personal letter offering support or encouragement to the person in the article.
Learning Standards: Describing how individuals, businesses and government make economic decisions when confronting scarcity in the market economy; writing fluently for multiple purposes.