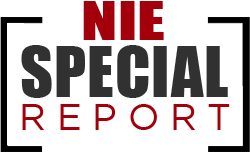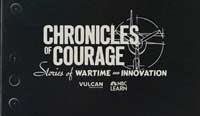 10 new videos and lessons
This 2nd installment completes the 20-part series and continues the exploration of aviation technology and the social impact of war on our nation and the world.
---
Complete Sixth Grade
Sustainability Curriculum
Publix Super Markets, Inc. has joined efforts with FPES (Florida Press Educational Services) to bring this program to sixth grade students. This FREE NIE Program will show your sixth grade students how to become responsible members of the planet, and to respect all of the resources that it has to offer.
Downloads:
►Flip Chart for Interactive White Boards
Note: Only classrooms with white boards will be able to run this file.
---
Lesson plans for use with the e-Edition on Interactive White Boards
Included are basic lessons for an Elementary, Middle and Secondary classroom that can be utilized to introduce Language Arts and Social Studies activities.
►Middle School Social Studies Lesson Plan
►Middle and High School Language Arts Lesson Plan
►High School Social Studies Lesson Plan
►Elementary Social Studies Lesson Plan
►Elementary and Middle School Language Arts Lesson Plan


---
For Grades 5-8 , week of Dec. 19, 2011

1. A Heroic Escape
Filipino militants kidnapped 14-year-old American Kevin Lunsmann and held him captive for five months in the jungles of the island nation of the Philippines in the southwestern Pacific Ocean. He managed to escape his captors and ran barefoot through the jungle for two days before being found by villagers. According to an ABC News story, he convinced his captors that he wanted to take a bath in a nearby stream. Instead he made a run for it. Kevin, his mother and his cousin were visiting the Philippines last summer when they were snatched. Heiko Lunsmann, Kevin's father, paid a ransom for the release of Kevin and his mom, but only the mother was released. Kevin's cousin escaped last month. The kidnappers are believed to be member of a militant group linked to the al-Qaeda terrorist organization. Search your newspaper for a story about a teen doing something heroic. Discuss as a class what it means to be heroic and what you would do if you found yourself in a similar situation.
Core/National Standard: Initiating and participating effectively in a range of collaborative discussions.
2. Kwanzaa
Next week, many African Americans will celebrate the seven-day festival of Kwanzaa. Kwanzaa is a holiday begun in the 1960s to honor African American heritage. Each day families celebrate an idea or principle for better living, such as creativity, unity or purpose. As a class, discuss what principles are and how they affect the way people act. Then pair off and draw up seven principles of your own to live by in the new year.
Core/National Standard: Understanding diverse communities and cultures.
3. A Fat Cat
A stray cat in Rome, Italy, hit the lottery when he was rescued by Maria Assunta, according to a "Good Morning America" story. Assunta, who had no children, left her beloved feline $13 million through her personal nurse Stefania when she died. When Assunta's health started to deteriorate two years ago, the wealthy widow of an Italian property tycoon worried about who would care for her cat after she was gone. She asked Stefania to do it, and left the millions to ensure the cat would be cared for. Tommaso the cat isn't the first or most wealthy animal in the world. Kalu the chimp has $80 million and Gunther IV, a German shepherd, inherited $372 million. Search your newspaper's animal adoption listings and find an animal you would want to rescue. Write a fictional story about what that animal would do if you left it $13 million.
Core/National Standards: Writing narratives using effective techniques, relevant descriptive details and well-structured event sequences.
4. Go Directly to Jail
The next time you think skipping school is a good idea, think twice – especially if you live in the state of Florida. A truancy court in Palm Beach, Florida, wants to reduce the number of absences by students and is threatening to throw their parents in jail if they don't take their kids to school, according to a Yahoo! News article. The article said a Florida law states "parents of children under 16 who let their children miss 15 days of school within three months can be sent to jail for two months." Holding parents accountable has happened before. About a dozen parents in Baltimore, Maryland, were sent to jail for their children's truancy earlier in 2011. Find a newspaper article about laws affecting children. Write an opinion essay about the pros and cons of one law.
Core/National Standard: Writing arguments to support claims with reasons and relevant evidence.
5. Advertising and Discrimination
The Lowe's home improvement chain is in hot water with the American Muslim population. The chain pulled its ads from the TLC reality show "All-American Muslim," filmed in Detroit, Michigan, after conservative Christian groups pressured them not to advertise during the show. Muslim Americans aren't alone in being upset. Celebrities and lawmakers are pushing for a boycott of the store. California State Senator Ted Lieu went so far as to call the action "bigoted, shameful and un-American." Lowe's officials issued an apology, stating they were sorry if pulling the advertisements offended people, but they did not apologize for actually pulling the ads. As a class, find a story about a group protesting discrimination or another issue in the newspaper or online. Discuss the article as a class.
Core/National Standards: Building on others' talk in conversations by linking their comments to the remarks of others.