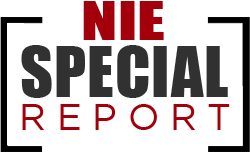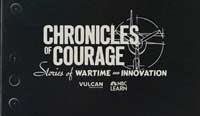 10 new videos and lessons
This 2nd installment completes the 20-part series and continues the exploration of aviation technology and the social impact of war on our nation and the world.
---
Complete Sixth Grade
Sustainability Curriculum
Publix Super Markets, Inc. has joined efforts with FPES (Florida Press Educational Services) to bring this program to sixth grade students. This FREE NIE Program will show your sixth grade students how to become responsible members of the planet, and to respect all of the resources that it has to offer.
Downloads:
►Flip Chart for Interactive White Boards
Note: Only classrooms with white boards will be able to run this file.
---
Lesson plans for use with the e-Edition on Interactive White Boards
Included are basic lessons for an Elementary, Middle and Secondary classroom that can be utilized to introduce Language Arts and Social Studies activities.
►Middle School Social Studies Lesson Plan
►Middle and High School Language Arts Lesson Plan
►High School Social Studies Lesson Plan
►Elementary Social Studies Lesson Plan
►Elementary and Middle School Language Arts Lesson Plan


---
For Grades 9-12 , week of Aug. 15, 2011

1. Protest or Mayhem?
A wave of violent protests hit London, England, and surrounding towns last week. What began as a peaceful protest against the disputed killing of Mark Duggan by police officers escalated into violent looting and destruction of businesses. Police reinforcements showed up, but found themselves bombarded by people throwing bottles and fireworks. The police arrested more than 200 people, but the violence continued to spread. An Associated Press article said the riots may have started because of the killing of Duggan, a father of four, but they rapidly became an opportunity to wreak havoc. "Come join the fun," one teen was heard yelling, as stores were looted and cars were burned, the article said. Police Commander Christine Jones said, "The violence we have seen is simply inexcusable. Ordinary people have had their lives turned upside down by this mindless thuggery." Find a newspaper article about protests. Or find an example online. Write a brief essay on what people are protesting and whether the protests remained peaceful or became violent.
Learning Standards: Describing what can happen in the absence or breakdown of the rule of law; stating an issue as a question of public policy, identifying the causes and consequences and analyzing the impact both positive and negative.
2. War Tragedy
Thirty-eight people lost their lives this month when a helicopter they were riding in was shot down over Afghanistan. The Chinook was on an anti-Taliban operation southwest of Kabul when it was hit by a rocket-launched grenade. There were 22 U.S. Navy SEALS aboard, as well as three Air Force special operations members. Five other U.S. Army personnel also were killed, as well as seven Afghan commandos and an interpreter, according to an article by Agence France-Presse. President Barack Obama was quoted as saying the incident would not keep foreign forces from prevailing in the Afghanistan war and would not change the U.S. strategy in fighting Taliban forces that oppose the Afghan government. Find a newspaper article about the role of America in Afghanistan and Middle East countries. Discuss the article with your family. Then write a short editorial for the newspaper expressing your view of the U.S. role in the region.
Learning Standard: Analyzing how the attacks on 9/11 and the response to terrorism have altered American domestic and international policies.
3. Unexpected Talent
If you look at Tyler Thompson, you wouldn't automatically think "Chinese opera singer." But that's exactly what the 15-year-old African American from Oakland, California is. Thompson speaks very little Chinese, but started singing Chinese songs when he was in kindergarten, according to an Associated Press story. "As soon as he opens his mouth and sings in Chinese, the Chinese are very surprised and then feel very proud of him," said his music teacher Sherlyn Chew. "When he puts on the costume, and all the acting, you can see that he's pretty good." Find a newspaper article about a young person who has an unexpected talent. Or find an example online. Using that article as a model, find someone in your school or neighborhood who has a unique talent and write a story about them.
Learning Standards: Writing biographical or autobiographical narratives; writing fluently for multiple purposes.
4. Everyone's a Critic
A new movie, "The Help," opened last week to great reviews. The movie is based on a best-selling novel written by Kathryn Stockett. It lays bare the lives of African American maids who worked for middle and upper class white families in the segregated South during the early 1960s. It was inspired by Stockett's own childhood in Jackson, Mississippi, in which she was raised by a black housekeeper. Critics are calling the movie, "a class act" and "wholly entertaining." Find a movie review in the newspaper or online. Using it as an example, go see a movie and write your own review.
Learning Standards: Observing, describing, reflecting upon and analyzing performing arts; developing critical standards for personal use; writing fluently for multiple purposes.
5. Hear Them Roar
Just 91 years ago, women couldn't vote in the United States. They had no say in who their leaders would be or if they would be taxed or not. That all changed with the Women's Suffrage Movement. Following the leadership of Elizabeth Stanton and Susan B. Anthony, women made their voices heard, and on August 18, 1920 the 19th Amendment to the U.S. Constitution was ratified. The amendment gave the right to vote to every person, regardless of gender. Search your newspaper for an article about women in leadership. Discuss with your family or friends the roles women play in our government today. Write a letter to the editor of the newspaper describing a woman you admire, and why.
Learning Standards: Analyzing the passage of the 19th Amendment and the changing role of women in society; identifying and explaining how individuals demonstrate good character and personal virtue; writing fluently for multiple purposes.