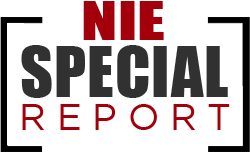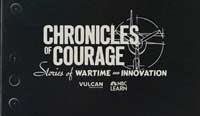 10 new videos and lessons
This 2nd installment completes the 20-part series and continues the exploration of aviation technology and the social impact of war on our nation and the world.
---
Complete Sixth Grade
Sustainability Curriculum
Publix Super Markets, Inc. has joined efforts with FPES (Florida Press Educational Services) to bring this program to sixth grade students. This FREE NIE Program will show your sixth grade students how to become responsible members of the planet, and to respect all of the resources that it has to offer.
Downloads:
►Flip Chart for Interactive White Boards
Note: Only classrooms with white boards will be able to run this file.
---
Lesson plans for use with the e-Edition on Interactive White Boards
Included are basic lessons for an Elementary, Middle and Secondary classroom that can be utilized to introduce Language Arts and Social Studies activities.
►Middle School Social Studies Lesson Plan
►Middle and High School Language Arts Lesson Plan
►High School Social Studies Lesson Plan
►Elementary Social Studies Lesson Plan
►Elementary and Middle School Language Arts Lesson Plan


---
For Grades 9-12 , week of Aug. 22, 2011

1. Cheating Scandal
Periodically the men and women running our countrys nuclear submarines have to take tests to prove their competency and knowledge for handling nuclear materials. U.S. Navy officials recently uncovered an exam-cheating ring on one of the Navys submarines, according to an article from the Associated Press. An investigation into the cheating showed sailors receiving e-mails with the test answers prior to taking the tests and exams being given without proctors. Navy officials said this type of cheating is a rare lapse in integrity. Find a newspaper article about people who get ahead. Did any of them take short cuts to succeed? Discuss the article and the importance of integrity with your family.
Learning Standards: Explaining why meeting personal and civic responsibility is important to the preservation and improvement of American constitutional democracy; engaging peers in constrctive conversations about topics of interest or importance.
2. Get Out the Vote
The 2012 presidential election is revving up with several Republicans throwing their hats in the ring for the chance to challenge President Obama. Recently, U.S Rep. Michele Bachmann of Minnesota won a test vote of Iowans, boosting her prospects for winning the Republican nomination. Bachmann is running against several opponents, including Texas Governor Rick Perry, former Massachusetts Governor Mitt Romney and U.S. Rep. Ron Paul of Texas. Almost 17,000 voters flocked to the campus of Iowa State University to cast their nonbinding vote in the straw poll that Bachmann won. According to an Associated Press article, the straw poll isnt scientific, but is considered more of a popularity contest and a test of organizational strength. Find newspaper articles about candidates for president. Using those articles, write a persuasive essay about the candidate you think should win the election.
Learning Standard: Writing persuasive compositions structuring the ideas and arguments in a sustained and logical fashion.
3. Shopping for Schools
SAT scores are arriving and high school seniors are shopping for universities. Expensive colleges arent always the best choices, according to authors Claudia Dreifus and Andrew Hacker. Recently, they spent three years interviewing faculty, students, parents and administrators to determine if an expensive private college education is worth the money. Many times, it isnt, the authors said in a recent Readers Digest article. They argue that spending a lot of money isnt worth it because young people start out their adult life deeply in debt, classes often are taught by teaching assistants rather than the professors themselves, high-powered athletic programs often sap money from academics, and going to an elite university doesnt guarantee success. Also, the authors said the honors programs at state universities can offer a great education. Find a newspaper article about choosing a college. Or find an example online. Using that article, write a paragraph or short essay describing what kind of college you would like and why. Include information about costs and how important that issue is to you and your family.
Learning Standard: Describing and demonstrating how the economic forces of scarcity and opportunity costs impact individual and family household choices.
4. Guilty or Not Guilty
Two years ago, two men and a woman hiked through the mountains of what they thought was Iraq. It turned out to be Iran, and the three were arrested and charged with espionage. Since that time, the woman has been released, but the two men are still in custody awaiting verdicts. The trial of Shane Bauer and Josh Fattal ended last month, and the verdict is expected soon. The hikers pled not guilty to the spying charges. Iranian officials released Sarah Shourd on bail, and she returned to the United States. Find a newspaper article about someone charged with a crime. With family or classmates, create a mock trial for the person being charged in the article. Assign roles such as prosecutor, defense attorney, judge and members of the jury.
Learning Standard: Understanding and describing the rights of the accused using case studies and examples.
5. Wind Power
States searching for alternative energy sources can look to Maine as an example. The U.S. Department of Energy recently awarded the state a $102 million loan to support the construction of a 50.6 megawatt wind power plant. The project also plans to add advanced sensor systems to allow it to operate in bad weather that would cause other turbines to shut down, according to a Forbes article. The goal of the project is to double the clean energy produced by 2035. Find a newspaper article about alternative energy. Write a summary of the article.
Learning Standard: Summarizing informational texts including books, newspapers and magazine articles highlighting the main ideas of the text; writing fluently for multiple purposes.