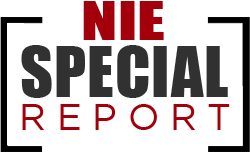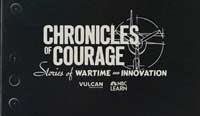 10 new videos and lessons
This 2nd installment completes the 20-part series and continues the exploration of aviation technology and the social impact of war on our nation and the world.
---
Complete Sixth Grade
Sustainability Curriculum
Publix Super Markets, Inc. has joined efforts with FPES (Florida Press Educational Services) to bring this program to sixth grade students. This FREE NIE Program will show your sixth grade students how to become responsible members of the planet, and to respect all of the resources that it has to offer.
Downloads:
►Flip Chart for Interactive White Boards
Note: Only classrooms with white boards will be able to run this file.
---
Lesson plans for use with the e-Edition on Interactive White Boards
Included are basic lessons for an Elementary, Middle and Secondary classroom that can be utilized to introduce Language Arts and Social Studies activities.
►Middle School Social Studies Lesson Plan
►Middle and High School Language Arts Lesson Plan
►High School Social Studies Lesson Plan
►Elementary Social Studies Lesson Plan
►Elementary and Middle School Language Arts Lesson Plan


---
For Grades 9-12 , week of Aug. 29, 2011

1. Dateline --Your School
Welcome back to school! Every fall, issues facing students in school make news. Read an article in today's newspaper about an issue that affects young people. Imagine that you are a journalist for your city's newspaper. Create a list of 10 questions that you could ask a young person about the issue in the article. Now go interview a classmate! Write up your findings as a news story for a class or school paper.
Learning Standards: Generating questions about important issues that affect students or topics about which they are curious; narrowing the questions to a clear focus; creating a thesis or a hypothesis; writing fluently for multiple purposes.
2. Revolutions!
Bombings by NATO forces and an uprising by Libyan citizens pushed Moammar Gadhafi's regime to the brink of collapse in northern Africa. Much of his Tripoli compound lies in ruins, and many of his supporters have fled the country. Rebels celebrated their hope for a better future last week. The same can't be said about the citizens of Syria. Recently President Barack Obama accused Syrian President Bashar al-Assad of "torturing and slaughtering" Syrian people, according to a Reuters news service article. The United States and the European Union called for Assad's resignation. The United Nations Security Council is now drawing up economic sanctions against the country. U.N. investigators found Syrian troops fired on peaceful protesters, killing at least 1,900. Find five newspaper articles about discord in the Middle East. Read them and discuss as a class the origins of conflicts in the Middle East and why they continue today.
Learning Standards: Analyzing the interregional causes and consequences of conflicts in the Middle East; engaging peers in constructive conversations about topics of interest or importance.
3. 9/11 Aftermath
Teri Maude woke up in California on September 11, 2001. She was at a conference, and she turned on the television in her room. She saw planes flying into the World Trade Center towers in New York City. In a corner of the screen was an inset showing the Pentagon burning in Washington, D.C. "I thought, 'Oh my God.' Then the phone rang," she recalled recently. It was her boss in Washington, who told her that a plane had crashed into the personnel offices where her husband of 33 years worked. Lt. Gen. Timothy Maude was the highest ranking officer to die in the 9/11 attacks on the Pentagon. As the 10th anniversary of 9/11 approaches, many survivors are telling their stories. Find a newspaper article about a survivor or family member of a victim of 9/11. Read the story and write a reflective essay on how you feel about the experiences of that person and how the events of 9/11 changed the nation.
Learning Standards: Writing reflective essays in response to newspaper or magazine articles; acquiring information from written or electronic sources and then organizing and analyzing it.
4. Equal Rights
A 30-foot statue of the Rev. Martin Luther King Jr. now stands proudly on the National Mall in Washington, D.C. This honor for the famous civil rights leader is the first time a Mall memorial has been erected that doesn't salute a president, a war or a white man, according to a Reuters news service article. Last week, the memorial was unveiled, showing Dr. King standing with his arms crossed and a copy of his "I Have a Dream Speech" in one of his hands. Also part of the granite memorial is a wall inscribed with 14 famous quotations from Dr. King's speeches, sermons and writings. Dr. King led the peaceful civil rights movement of the 1960s and was assassinated on April 4, 1968. Find a newspaper article about people striving for civil rights or human rights in this country or another part of the world. Compare the struggle of people in the article with that of Dr. King.
Learning Standards: Evaluating the major accomplishments and setbacks in civil rights and liberties for American minorities over the 20th century including American Indians, Latinos/Latinas, new immigrants, people with disabilities, and gays and lesbians; evaluating the responses of individuals to historic violations of human dignity involving discrimination, persecution and crimes against humanity.
5. A Hero's Conundrum
Antonio Diaz Chacon watched as a six-year-old girl was snatched from a street in New Mexico, according to a Reuters news story. Jumping in his car, Chacon chased the kidnapper until the kidnapper ran his car into a pole. Chacon grabbed the girl from the truck and the kidnapper fled, but later was found and arrested. New Mexico citizens are hailing Chacon as a hero, but his illegal immigration status may cause a problem, the story said. Find a newspaper story about immigration and read it as a class. Divide the class in half and have the students debate the legal issues of immigration.
Learning Standards: Evaluating the criteria used for admission to citizenship in the United States and describing the distinction between legal and illegal immigration; stating an issue as a question of public policy, identifying the causes and consequences and analyzing the impact both positive and negative.