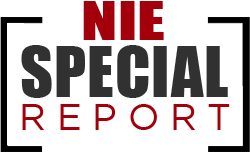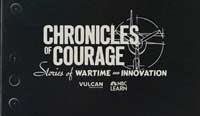 10 new videos and lessons
This 2nd installment completes the 20-part series and continues the exploration of aviation technology and the social impact of war on our nation and the world.
---
Complete Sixth Grade
Sustainability Curriculum
Publix Super Markets, Inc. has joined efforts with FPES (Florida Press Educational Services) to bring this program to sixth grade students. This FREE NIE Program will show your sixth grade students how to become responsible members of the planet, and to respect all of the resources that it has to offer.
Downloads:
►Flip Chart for Interactive White Boards
Note: Only classrooms with white boards will be able to run this file.
---
Lesson plans for use with the e-Edition on Interactive White Boards
Included are basic lessons for an Elementary, Middle and Secondary classroom that can be utilized to introduce Language Arts and Social Studies activities.
►Middle School Social Studies Lesson Plan
►Middle and High School Language Arts Lesson Plan
►High School Social Studies Lesson Plan
►Elementary Social Studies Lesson Plan
►Elementary and Middle School Language Arts Lesson Plan


---
For Grades 9-12 , week of Jan. 30, 2012

1. Africa's Fight for Democracy
It has been 60 years since Egypt has had a free parliament. A violent coup back in 1952 resulted in the ousting of the king and instituted military rule. The parliament still existed, but elections to its seats were rigged and it became a puppet for whichever ruler was in power. All that changed last year, when Egyptian citizens took to the streets to protest the rule of now-former President Hosni Mubarak. Since the ouster of Mubarak in February last year, fair elections have been held and several political parties are now represented in the Egyptian parliament. Egypt's protests came in the wake of other African and Middle Eastern countries like Tunisia taking steps to establish democracies. That movement has become known as the Arab Spring. Find a newspaper article about efforts to fight for democracy in an African or Arab nation. Or find an example online. Research that country's politics and make an oral presentation to your class based on your findings.
Core/National Standard: Assessing the success of democratic reform movements in challenging authoritarian governments in Africa, Asia, Middle East and Latin America.
2. The Medium and the Message
Last week President Obama gave his State of the Union address. Newspapers from around the country covered the speech and carried quotes from the President in their stories. Television and radio stations also were on hand to cover the event and get sound bites. Although the content of the speech remained the same, different media took different approaches reporting the story. TV reporting gave quick highlights of the speech and newspapers offered longer stories, because some people prefer the impact of short televised pieces, while others want in-depth coverage. Read a newspaper story about a subject that interests you. Then search for a news video of the same story. Compare them as a class. What were the benefits of each approach? The shortcomings?
Core/National Standard: Comparing and contrasting a text to an audio, video or multimedia version of the text, analyzing each medium's portrayal of the subject.
3. Mutations – Not Mutants
Hollywood loves a mutant. Filmmakers make movies about boys being bitten by spiders who turn into heroes who can spin webs, climb high-rises and swing from building to building. Moviegoers rush to see films about people who mutate into werewolves, vampires, X-Men and more. But real mutation isn't that exciting. And it can be very dangerous when it involves human genes. According to a Yahoo! News article, scientists recently discovered that some people who have advanced colorectal cancer are resistant to certain life-saving chemotherapy drugs and radiation. These people all had a single gene that had mutated. If researchers can identify if a cancer patient does or does not have that mutated gene, it will help doctors in treating the patients. Find n newspaper story about DNA, genes, mutations or medical research. Or find an example online. Discuss as a class what gene mutations might mean for people.
Core/National Standard: Understanding that changes in DNA occur spontaneously at low rate and that some of these changes make not difference while others have a significant impact.
4. Fiction From Nonfiction
Reality often is a great source for fiction. For years, authors have created characters who experience — and in some cases simply survive — historical events with which we are well acquainted. "The Autobiography of Miss Jane Pittman" isn't an autobiography at all, but a novel that follows the life of a woman born into slavery who lived until the Civil Rights movement of the 1960s. "The Grapes of Wrath" is one of John Steinbeck's greatest novels, showing the life of a destitute family during the Great Depression and Dustbowl era. "Sophie's Choice" is about a woman who survived the Auschwitz concentration camp in World War II. Find a newspaper story about compelling circumstances happening in the world today. Create a fictional character and write a short story about something they could experience.
Core/National Standard: Using narrative techniques such as dialogue, pacing, description, reflection and multiple plot lines to develop experiences, events or characters.
5. Constitution in the News
The U.S. Supreme Court ruled last week that law enforcement officers must get a warrant to use a GPS device to track criminal suspects. News articles called it a "landmark ruling in applying the Fourth Amendment's protections to advances in surveillance technology." The case stems from an appeal by the defense attorneys for Antoine Jones. Jones was convicted on drug charges, after police officers attached a GPS unit to his vehicle without his knowledge. Find a newspaper article about constitutional rights. Or find an example online. Review the case in the article in light of the original wording of the Constitution that applies. Write a summary of the constitutional issue in question and how the case reflects it.
Core/National Standard: Delineating and evaluating the reasoning in seminal U.S. texts, including the application of constitutional principles and use of legal reasoning