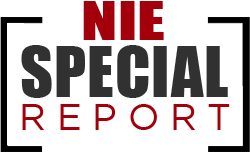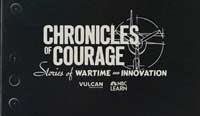 10 new videos and lessons
This 2nd installment completes the 20-part series and continues the exploration of aviation technology and the social impact of war on our nation and the world.
---
Complete Sixth Grade
Sustainability Curriculum
Publix Super Markets, Inc. has joined efforts with FPES (Florida Press Educational Services) to bring this program to sixth grade students. This FREE NIE Program will show your sixth grade students how to become responsible members of the planet, and to respect all of the resources that it has to offer.
Downloads:
►Flip Chart for Interactive White Boards
Note: Only classrooms with white boards will be able to run this file.
---
Lesson plans for use with the e-Edition on Interactive White Boards
Included are basic lessons for an Elementary, Middle and Secondary classroom that can be utilized to introduce Language Arts and Social Studies activities.
►Middle School Social Studies Lesson Plan
►Middle and High School Language Arts Lesson Plan
►High School Social Studies Lesson Plan
►Elementary Social Studies Lesson Plan
►Elementary and Middle School Language Arts Lesson Plan

Testimonials
What the teachers in Lee County
say about The News-Press NIE website
"I absolutely love the website, and found it as an essential tool in the classroom."
-- Wendy Gomez, Diplomat Elementary
"Interesting and colorful! Keep up the good work!! "
-- Kumar Nandur, Lexington Middle
"I love the NIE website, it is easy to navigate and helps us to get what we need. "
-- Joan Starr, James Stephens International Academy
I especially appreciated the information regarding Cyber-bullying available to teachers. It is helping me keep up to date with challenges facing my students.

-- Mary Corrigan,
Diplomat Middle School
"Excellent design. Very user friendly!"
-- Mary Leigh Harris, Gateway Elementary School
"Especially enjoy the access to the political cartoons."
-- Walter Donnelly, Ida Baker High
"Great site - easy to navigate -lots of great info. for sure."
-- Bobbi Jo Wisocki, South Ft. Myers High
"It is fun and educational to find new places to reinforce skills learned in the classroom!
-- Vanna Crawford, Lehigh Senior High School
"It is easy to manage and student friendly. "
-- Janice Norton, Mariner High
"Website is so appreciated and quite user-friendly. Thank you so much for making this available to my students and other students in our area. It is very much appreciated."
-- Leisha Roy, Gulf Middle
"The website is wonderfully user friendly and I sent students there frequently to search for information. It is a valuable source for their research papers! "
-- Anne Hester, Riverdale High
"The website offers insightful uses of the newspaper that are especially helpful to new teachers. "
-- Karen Connors, Fort Myers High School
"Great activities provided weekly."
-- Janet Sherlin, Cypress Lake Middle
"The NIE site is very easy for the students and I to use. It is also easy for the students to use the site in conjunction with other programs to meet their specific academic needs. "
-- Kevin Daly, Royal Palm Exceptional Center
"The NIE website gives a wealth of student ready information to use in the classroom without any difficult editing or researching. "
-- Jan Steuber, Lehigh Acres Middle
My students liked practicing their vocabulary skills using the words in the news quiz. NIE is a great resource for teachers and students. This is my third year using the news-press in my classroom and I will continue using it. Thank you!"
--- Janneth Vargas, Gateway Intermediate Charter
"The lesson plans and front page talking points are phenomenal resources."
-- Carol Neubert, Orange River Elementary
"The NIE website provides engaging activities that help in incorporating newspapers in lessons."
-- Richard Jeter, Diplomat Middle
"I LOVE the lesson plans you provide and am looking forward to getting a SMART board and using it with them. "
-- Shannon Migut, Cypress Lake Middle School
"As a reading teacher my favorite is the NIE weekly tickler - because I can tell at a glance if there is something archived that relates to our study. "
-- Carole Schroeder, La Belle Middle
"Helpful ideas, easy to use."
-- Catherine Kane, Fort Myers High
The political cartoons and videos are awesome for my government class!"
-- Justin Gallon, Dunbar High
"Fantastic! My 5th graders could navigate it easily."
-- Elizabeth Bortzfield, Heights Elementary
"Thank you!! We appreciate your input that sometimes helps spark new ideas for us to use in the classroom. "
-- Catherine Weller, Riverdale High
"Absolutely love the NIE website and the lessons and activities that go with the editions. I share them with my teachers and students regularly. "
-- Deb Hanson, Veterans Park Academy